.
Ok, so most everyone seems to have the same problem, with the bad vibration on the bars.
We have used these Throttlemeisters ourselves and they work great.
Not only do you get a Solid/heavy bar end to cut down on the vibration, you ALSO get a really slick throttle lock/Cruise control.
Which is really nice when you have a long ride, and need to relax your right hand. It works pretty well.
Well, it Seems most everyone agreed on BLACK.
SO, we are going to Do this GB on Black Standard and BLACK Heavy.
We peronally have always used the Heavy, because we want the most vibration reduction possible.
The Heavy model works and mounts the same as our standard model but is .400 Inch longer and weighs approximately 2-3 oz more per side. This should help reduce vibration. We have also received a lot of comments that it's easier to operat because of the bigger size. (Weights are an average and may vary depending on the type of mounting kit needed for the installation).
We just need 10 Orders, to get it done.
Promise, we want to get this done as fast as you do.
No slouching on this.
Click here to place your order, and get locked in.... also more details, photos, description.....etc... ALL at this Link below:
>>
THROTTLEMEISTER
<<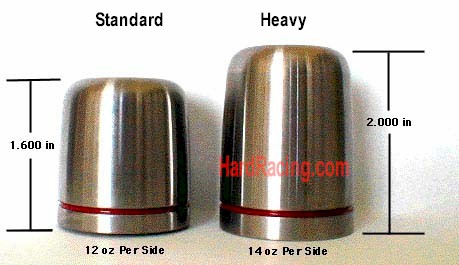 Standard vs Heavy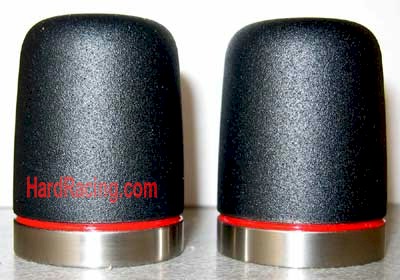 .
UPDATE EDIT: 5-14-10
.
Ok, so we got a chance to pull them out and install.
It's actually a pretty nice kit. Perfect fit and finish.
Solid Materials, and looks decent, considering the purpose is to cut down on vibration.. not to looik flashy.
The Kit includes two Stainless Dowles that go into the grip ends.
Then they give you an assortment of shims so you can get proper distance from your grips. They also include a torx key to remove stock bar ends, since not everyone has those in their tool box. And of course some loctite.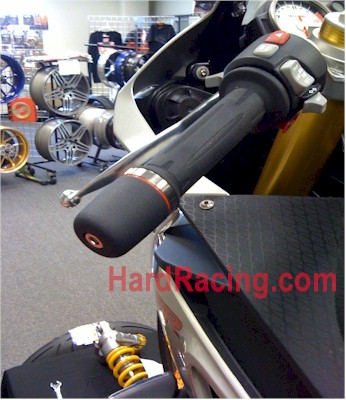 We took the bike out and test rode it down the interstate.
In OUR Opinion... it helped cut down the vib in our hands.
And the Throttle Lock/Cruise control worked effortlessly. WIN WIN.
So, It appears to be........ Money well spent.
.