Discussion Starter
·
#1
·

If you were looking to get a performance filter for your S1000RR look no further.
Here is a 3rd party research done by a University, they have done extensive flow tests of all the major brands of filters out there, and Sprint Filter is by far the best flowing filter:
https://issuu.com/sprintfilter/docs/air-filter-element-flow-analysis_wa_b9b4f7976f1b38
For those who aren't familiar with Sprint Filter, they are an Italian company who has been in business of making air filters since the 1950's.
There are two filter materials available for the S1000RR. P08 and P08-F185.
S1000RR P08 Sprint Filter
S1000RR P08-F185 Sprint Filter
The P08 and P08-F185 uses a proprietary polyester material that delivers efficient filtration meaning more air while being able to catch more dust particles than cotton filters.
What is the difference between P08 and P08-F185?
- P08 filter material : This reddish orange color polyester material is used on the most popular Sprint Filter air filters, which is ideal for road and track use. It provides an air flow of 5050 liters per meter square a second while being able to trap 93.13% of 100 μm (micrometer) particles.
- P08 F1-85 filter material : Developed and used by many top level factory racing teams in MotoGP and WSBK, the P08F1-85 polyester material is the latest polyester material which Sprint Filter has introduced. This patented material is a huge leap forward in the world of filtration because it allows an air flow of 15000 liters per meter square while guaranteeing a filtration capability of particles as small as 85 μm.
The filters are dry filters, meaning no oils or chemicals are needed to be sprayed on the filters. Cleaning is super easy, just blow it with compressed air, and if you take proper care, it'll be the last filter you've ever bought for your bike.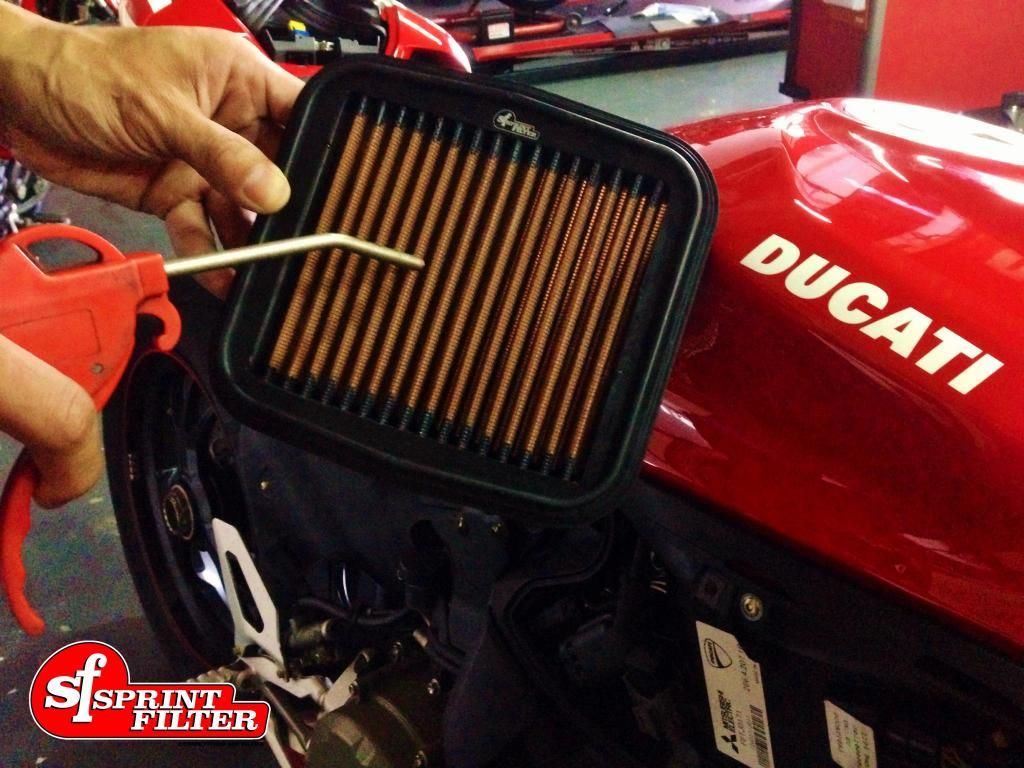 Sprint Filter is Official Supplier of many teams in WSBK and MotoGP.
Will it fit my S1000RR?
- Fits all 2020 S1000RR models (2019 European model)
How much?
- P08 Filters are $97.95 with
fast an free
shipping within USA!
- P16 Filters are $239.95 with
fast an free
shipping within USA!
- Affordable shipping options for international customers.
How to order?
- Order directly from
www.motomillion.com
- Sprint Filter P08 For 2020 S1000RR :
https://www.motomillion.com/collect...mance-air-filter-for-s1000rr-2019-2020-pm171s
- Sprint Filter P08-F185 for 2020 S1000RR :
https://www.motomillion.com/collect...-air-filter-for-s1000rr-2019-2020-pm171s-f185
- Use forum discount code
S1000RRFORUM
at checkout for the forum discount on all your purchases!
If you have any questions, do not hesitate to PM me.
:nerd:​