Discussion Starter
•
#1
•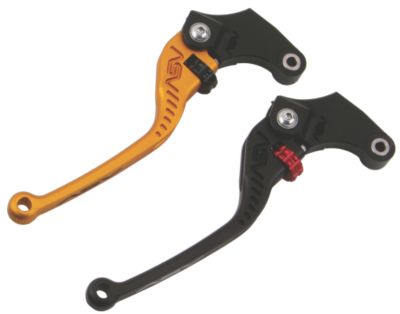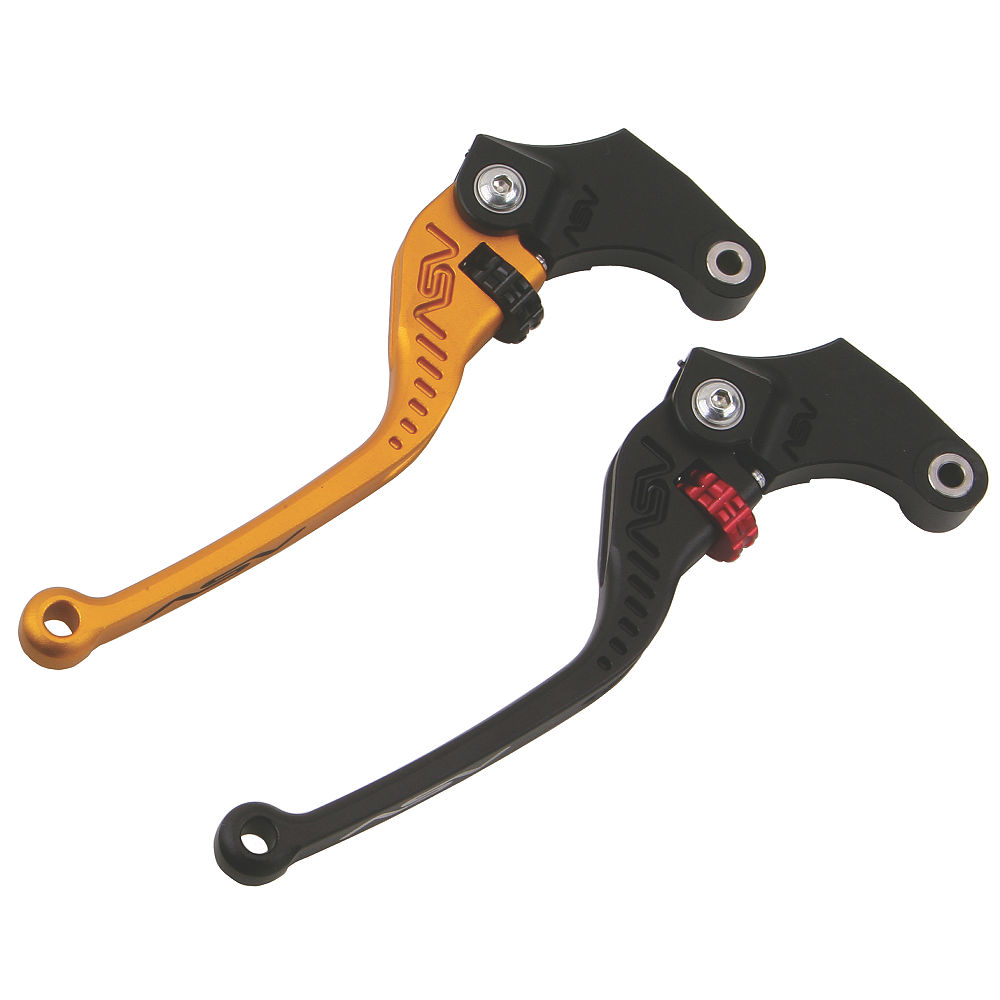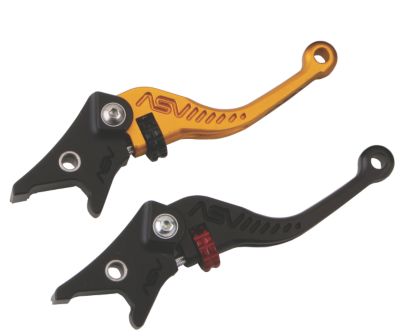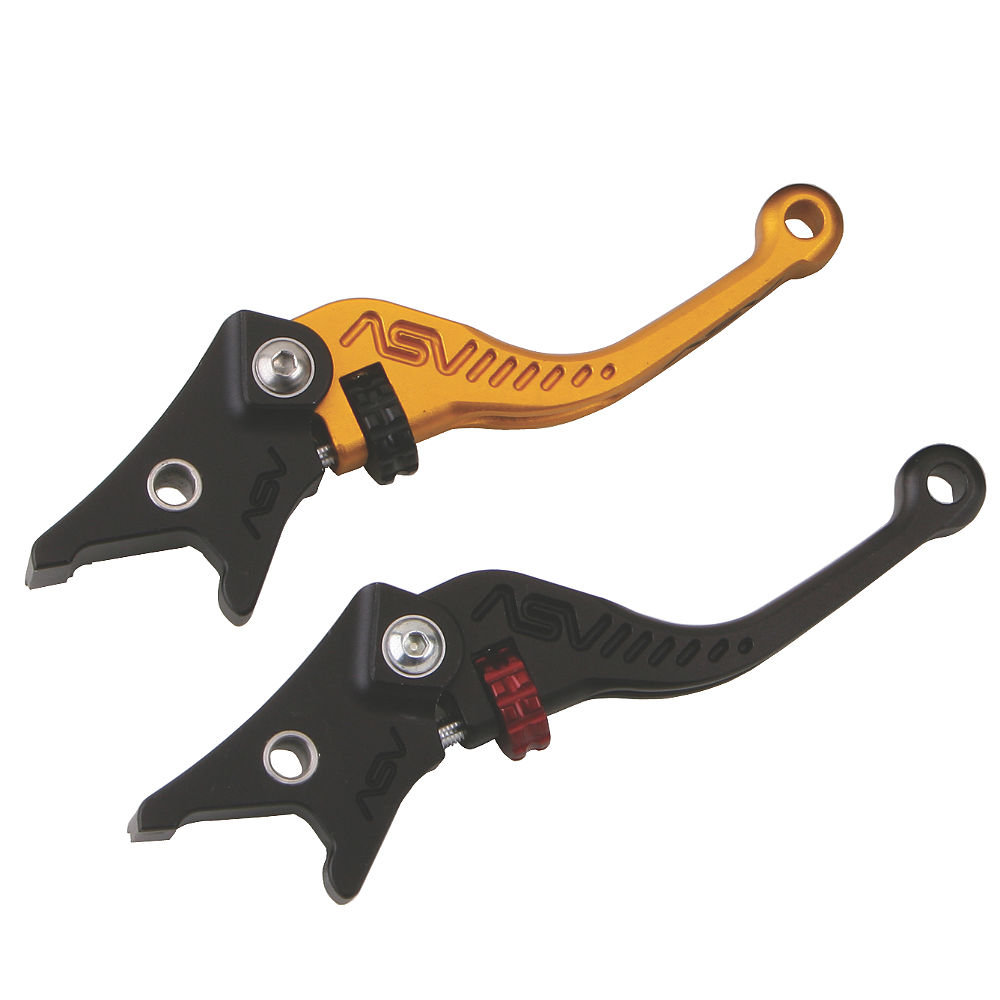 All ASV levers feature a special pivot design that allows the lever to fold out of harms way in the event of a crash or tip-over of the bike. Instead of bending or breaking, ASV levers simply pivot outward when impact occurs, and spring back instantly. The pivot junction uses a pair of high quality chrome steel, ABEC rated precision sealed bearings for years of smooth operation and ZERO "play" or "slop".
A special high-tension Chrome Silicon cantilever spring returns the lever back to its original position instantly and does not allow the lever to pivot at all while riding. This high quality spring is rated for over 100,000 rotations without losing it's original tension.
ASV levers are designed to be a universal fit. Our universal clutch levers include a perch so they fit all makes, models and years of motorcycles and ATV's. Our front brake levers have also been engineered to fit a wide variety of bikes. This allows you to keep ASV levers and re-install them on your new bike. Most other manufacturers sell year make and model specific levers. This forces you to buy new levers every time you get a new bike. Not ASV. When you buy a pair of ASV levers, you will get years of use out of them, even if you change motorcycles over the years.
ASV C5 Unbreakable Lever review
ASV has introduced their famed C5 unbreakable clutch and brake levers to the street bike scene, making these the last set of levers you will need on your motorcycle.

The ASV C5 are virtually unbreakable levers due to a pivot point that allows the levers to rotate in reverse direction, matched up with CNC machining out of 6061 aluminum for superior strength.

The on-the-fly Micro-Reach adjusters allow you to move the levers with a range of over 3" in 100 set increments.

Durability is not an issue with these levers. The ASV C5 clutch and brake levers are constructed using sealed steel bearings, stainless bushings, a chrome silicon high tension spring and stainless steel fasteners. All these high quality pieces make the levers completely rebuildable.

Use these levers on the street or take it to the track with the removable switch tabs.

ASV offers the C5 brake and clutch levers in anodized matte black or gold color and standard or shorty length.

They have engraved the ASV logo in the lever to make sure everyone knows you are using quality products on your motorcycle.

To top off all these features ASV offers a 5 year warranty and are made in the USA.
Shop
ASV Levers
at KneeDraggers.com