Discussion Starter
·
#1
·
Ogio makes top-quality bags for all your gear storage and transportation needs. After you've dried all the sweat out of your gear, stuff 'em into a 9800 bag from Ogio and be ready to go the next time you head to the track. This is the same gear bag everyone here in the shop uses for domestic duty.
For those of you that want to take your S1000RR to the track or travel to distant lands with your bike in tow, this bag is perfect for all of your gear. The 9800 Bag has 9800 cubic inches of storage that's smartly designed to separate different bits of gear for quick, easy access. Zip your back protector and gloves in the top storage bag along with a spare visor or three. Down in the main compartment, there's enough room for a helmet, (BIG) boots and a one-piece suit. The helmet compartment has thick padding on all six sides to effectively protect what protects your head.
The whole bag uses Ogios unique SLED chassis which distributes weight over a larger area and stiffens the package for a rigid container design. A retractable Pullman handle at one end with large wheels at the other, makes drawing the bag across the paddock at a place like Grattan no problem.
TJ loves these bags and can tell you all about them - get him at 866-931-6644 ext 817. We always answer our emails – send those to – FORUM at RIDERSDISCOUNT DOT com and be sure to let us know what color you'd like.
The 9800 in Prizmata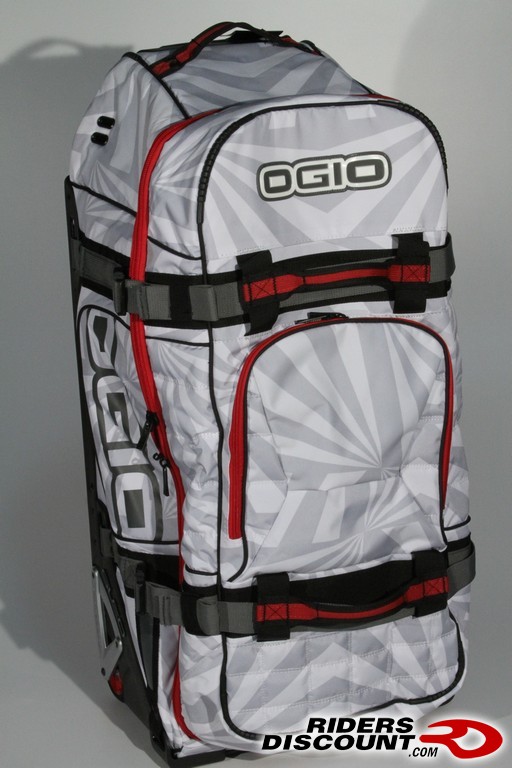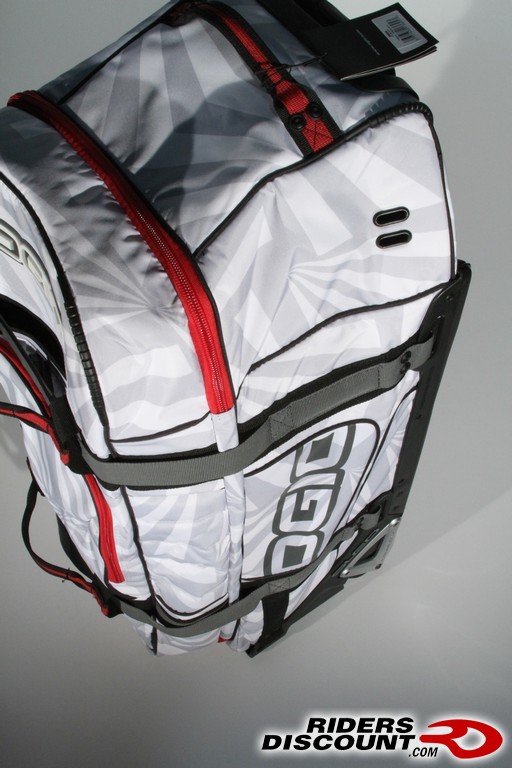 Adjustable clamps take out excess material for easy handling and to prevent your bag's contents from moving around.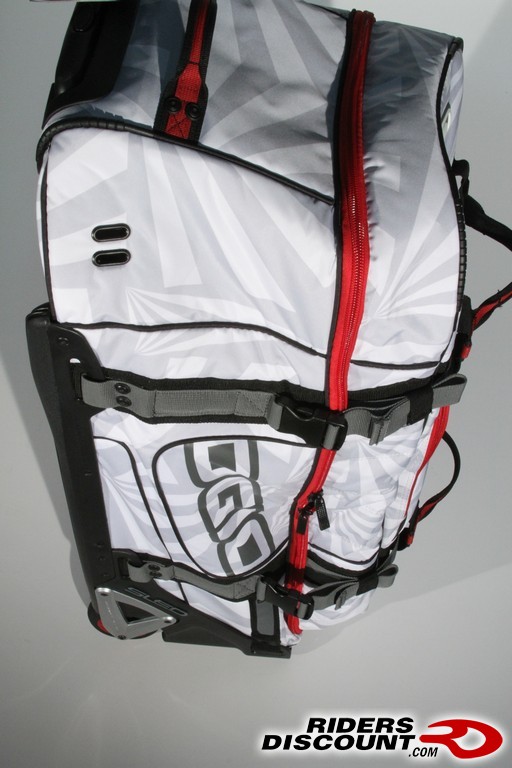 Storage locker on the right has room for a back protector, gloves and other accessories.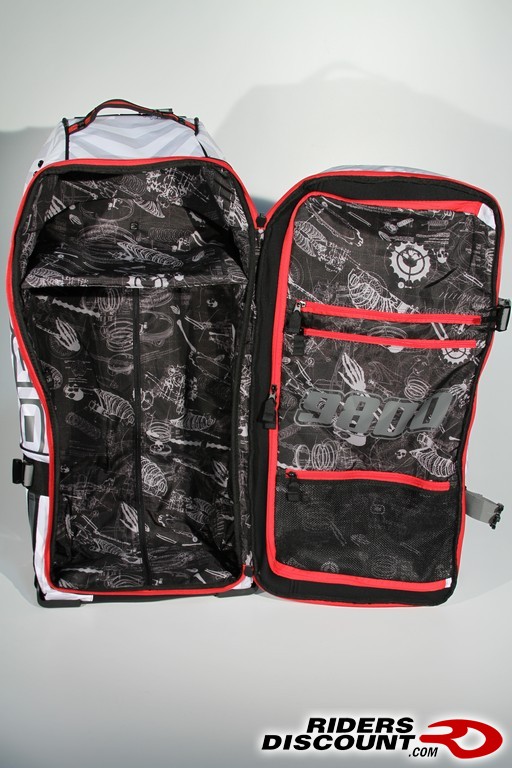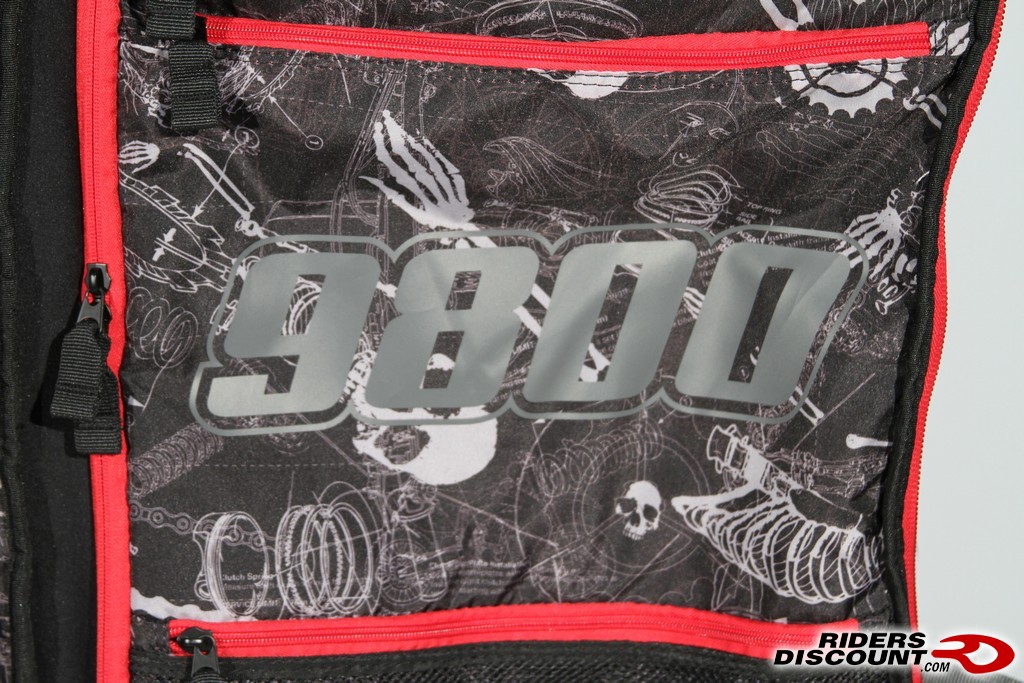 The locker opened to reveal a back protector and two sets of gloves – lots of room to spare!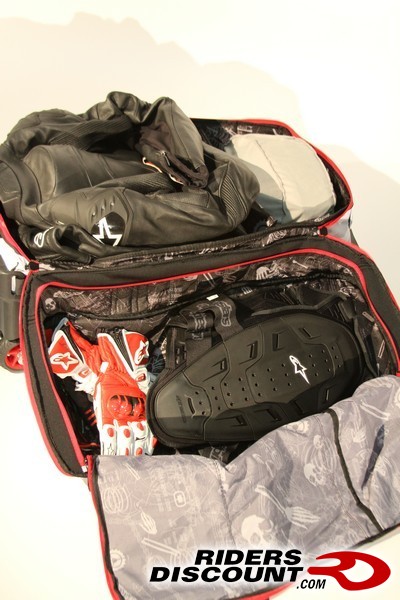 Here's what we stuffed in the 9800 for this photo shoot: