"OFFICIAL 2020 BMW S1000RR" Pre-release information and facts as best we have for now
We need a positive thread about the new up coming release of the exciting all new generation of BMW S1000RR.
There are those of you out there that have good access to release photos. Some of us are not on Instagram, Facebook, Europe social media, and many other sources today of how news gets around. In a positive constructive manner of sharing information however, we can all come together on the product we love and want to spend many thousands of dollars on. Lets share the positive release aspects of the new 2020 release of the BMW S1000RR.
Lets start with product information as we know it.
USA is projected to get S1000RR bikes maybe in September of 2019
USA is projected to get ordering and pricing in February or March of 2019
Europe was slightly ahead of USA with the release of the 2015, so I would expect Europe to see the 2020 maybe even as a 2019 release product. BMW has not put a year model label on the new bike anywhere I can find. USA already has a 2019 S1000RR so for sure, the new release is a 2020 model as per information by a local dealer.
Provided by
The new designation for the 2020 is K67 no more K46 in case you did not know what the 2010-2019 was called.
The new BMW S1000RR will come in 2 colors for its first release. You either get
Motorrad MotorSports Blue White with Red accents ( Committed to the racing tradition. The Motorsport finish sends a clear signal far and wide: Here's a powerful machine full of sportiness, agility and dynamics )
Racing Red / Black ( Racing red finish says what everyone understands: This superbike has racing genes and is ready to face any opponent. )
The all important HorsePower release numbers are USA > 205HP .... Europe > 207HP
BMW website : you've got 152 kW (207 HP) underneath you. Unbridled power pushes your RR to the max - with a maximum torque of 113 Nm at 11,000 rpm and a torque curve of at least 100 Nm over a range of 5,500 to 14,500 [rpm].
Front suspension is by Marzocchi
https://www.marzocchi.com/home-page.aspx?idC=62350
The rear is Sachs-sourced shock absorber
https://aftermarket.zf.com/go/en/sachs/home/?forceLanguage=en
The 2020 will have an " M " package platform release add on. It appears right now it is only called M package on the Motorrad color S1000RR.
The 2020 has the new TFT cluster which is the same cluster as on other BMW 2018/19 bikes.
The 2020 has an upgraded engine which includes the "shift cam" technology. ( see below personal experience of shift provided by
@RRob
)
The 2020 will be called a GEN3 according to BMW press release information. This is not consistent with previous thoughts that the 2015 was GEN3 over the previous models of 2010-2014 being GEN1 and GEN2. It appears dealer information released in 2015 about the new 2015 was not correct in generation platform presentation.
The features of the 2020 M Package
https://www.press.bmwgroup.com/global/article/detail/T0286450EN/for-the-first-time-bmw-motorrad-offers-m-options-and-m-performance-parts-for-the-new-s-1000-rr?language=en
Carbon wheels
Lighter battery
Seat choice options for leg height
Folding levers
Rearsets
You can get the 2020 with DDC or NON-DDC
There is Race Package, Dynamic package.
The RACE PACKAGE will give you 3 "RACE PRO Riding Modes" that you can setup the amount of
Wheelie Control
DTC - Dynamic Traction Control
Engine
Engine Braking
ABS control
DDC - Dynamic Damping Control ( if equipped )
Subset of information to the M package provide by

@z00

with a little updating:

- M package, carbon wheels, 200 tire, 5.5mm rotors that are Brembo

- Race package, forged wheels, 200 tire, 5.5mm rotors that are Brembo

- Any M parts like carbon wheels can be purchased separately as single addon units, Motorrad (blue/white) color bike has to have M package

- Base model, cast wheels 190 tire, non-floating front rotors, 5mm ( not sure 100% on this size and make of rotors )

- Upper Triple clamp and clipons are made of one unit. This will require buying a triple clamp from BMW or maybe aftermarket to be able to "add" aftermarket clipons

- Legit race swing arm, race and M package swing arm have adjustable pivots

- DDC has adjustable shims

- Under tail section has handles for passengers to hold onto and vents to cool electronics under the seat

- Oil sight glass and fill cap in clutch cover are on the same side of the engine ( thank you BMW Engineers )

- M seats have three heights; taller or shorter by .5" from standard

- BMW's own calipers made by Hayes Company and they now have a performance website >

https://hayesperformance.com/
Subset of Shift Cam experience provide by

@RRob

If the Shift Cam technology on the new 1250 is any indication of how the new RR engine will make power, it's going to be stellar. If you ride a 1200 and 1250 back-to-back, which I have (I use to sell them), you immediately notice how the power is delivered and where in the rev range (read; sooner and at a higher percentage). Smooth as silk, too. I'm thinking a power curve akin to a current combination of R and RR, but pumped up a bit!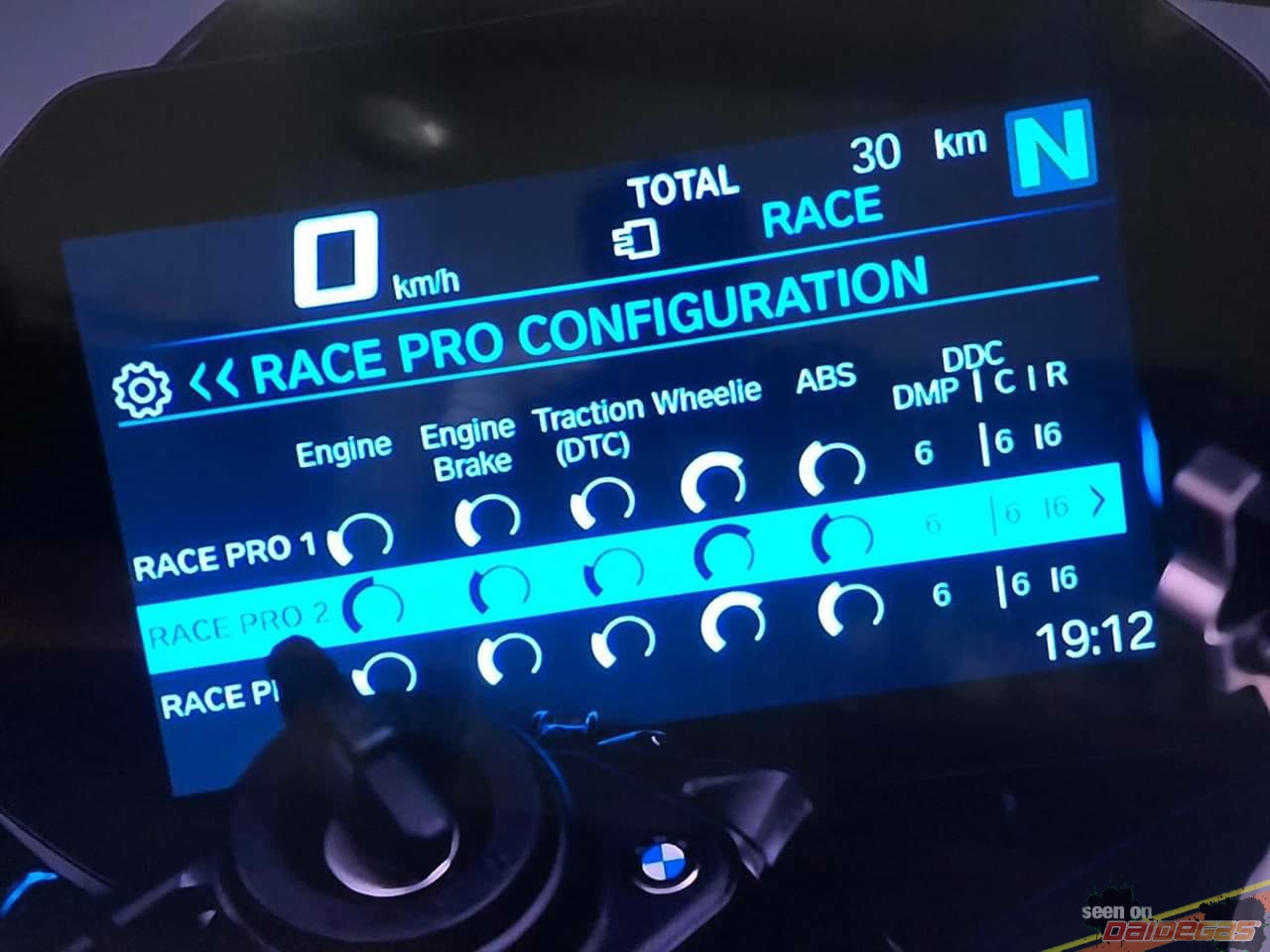 Product release info video with BMW Design Engineer Josef
Powertrain
"The redesign of the RR engine confronted us with a considerable challenge in a number of different ways," powertrain project manager Jörg Vogt says. "An even higher peak output combined with increased torque in the lower and medium engine speed range—these are apparently incompatible opposites. With BMW ShiftCam Technology we managed a quantum leap."
What's ShiftCam? It's the Variable valve timing system introduced on the redesigned 2019 BMW R1250GS that employs a camshaft with two different lobes manipulating each of the eight intake valves. Applied to the S1000RR, the system utilizes partial-load lobes below 9,000 rpm to boost engine torque while also reducing excess mechanical noise and increasing engine efficiency (BMW claims a 4-percent reduction in fuel consumption).
The 2020 will have an all new ECU. The label name of the ECU is BMSO. The MPU is still the same TC1793 from the BMSMP and BMSMS used in the 2017-19 S1000RR. The ECU is slightly larger than all previous S1000RR ECU's. Send me a PM if you want your USA model to make 207HP ECE levels of performance. I have it figured out already on this issue. I have the BMSO ECU and the TFT cluster for development. All I am waiting on is the 2020 EWS ignition switch still.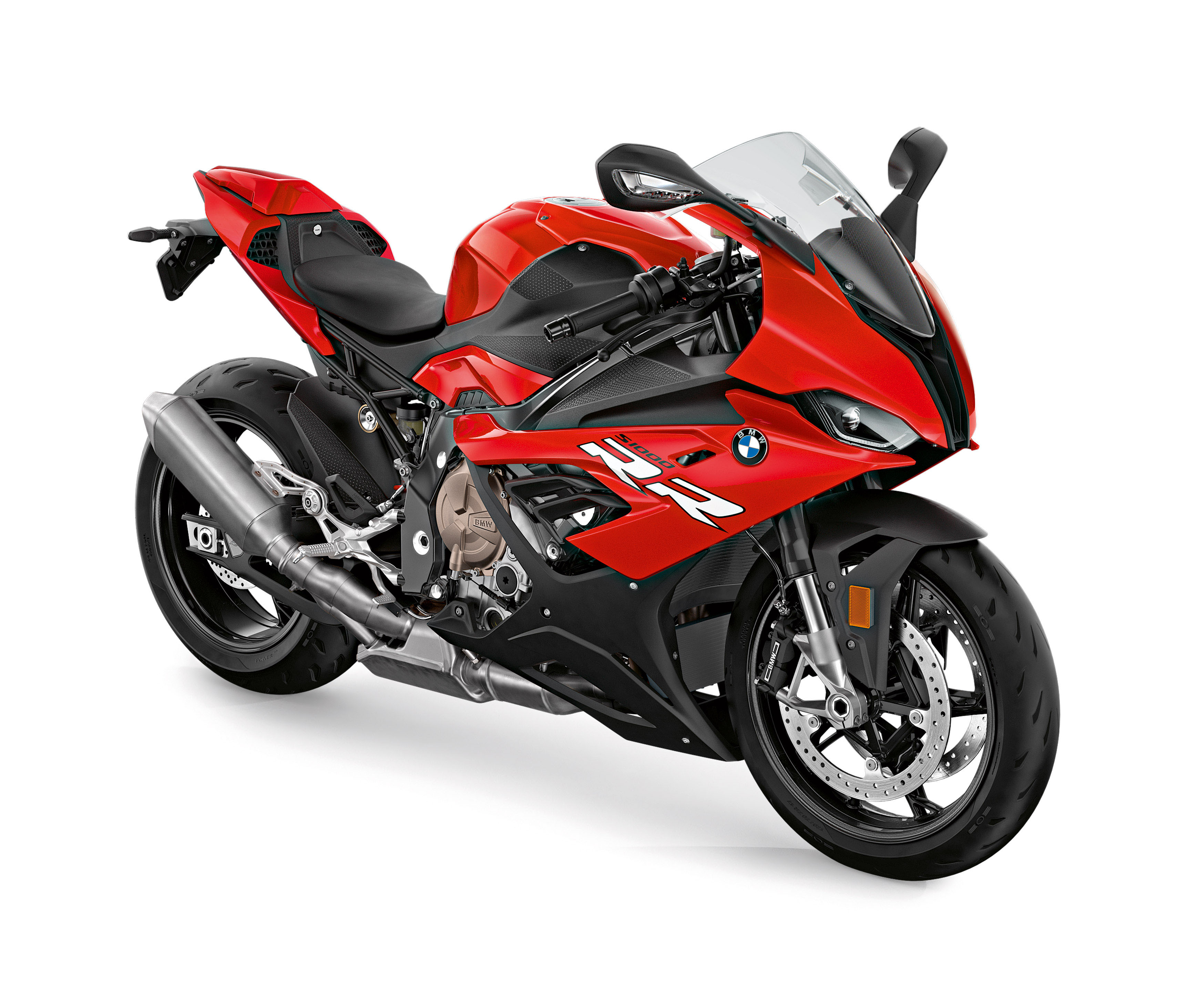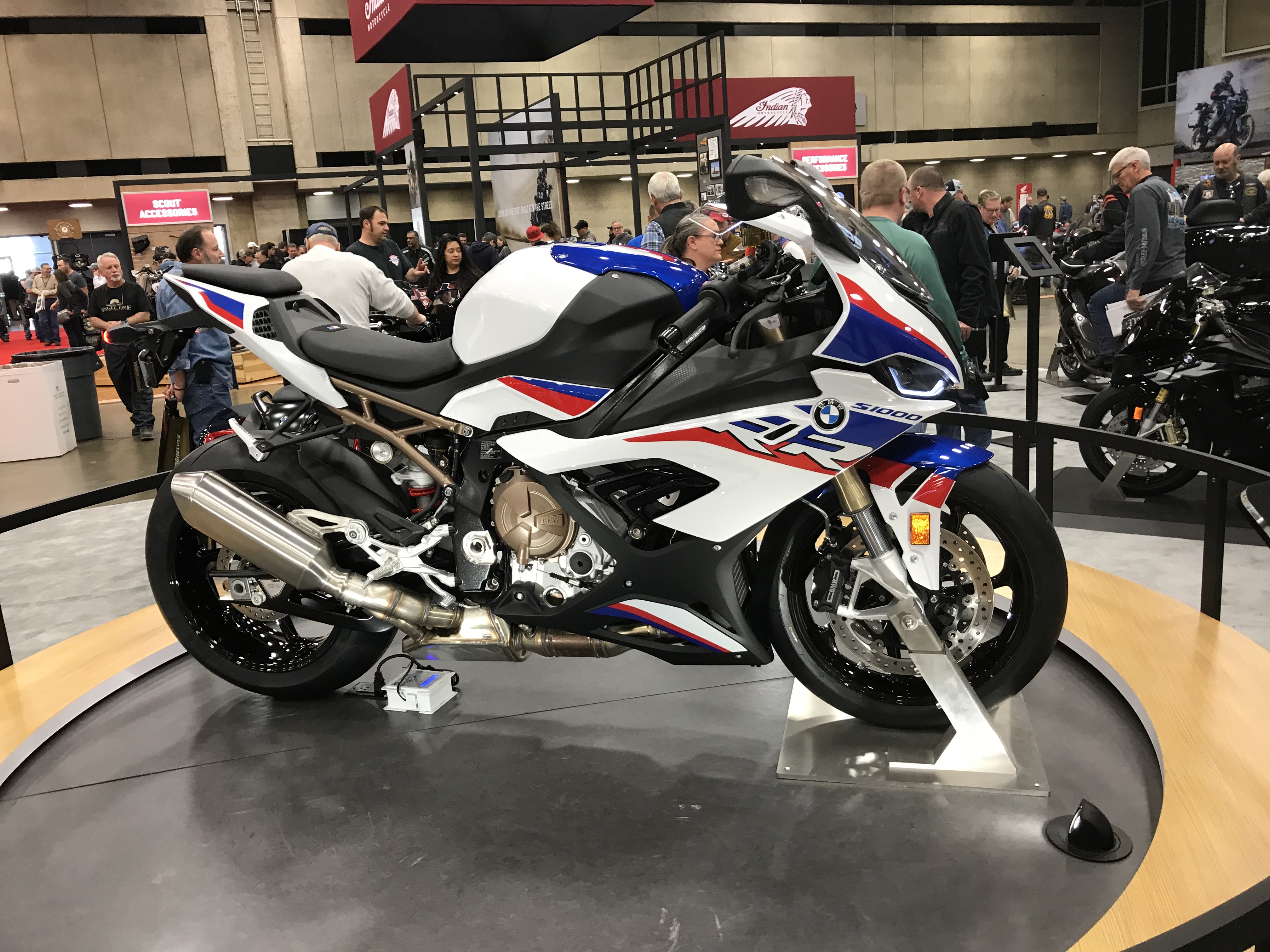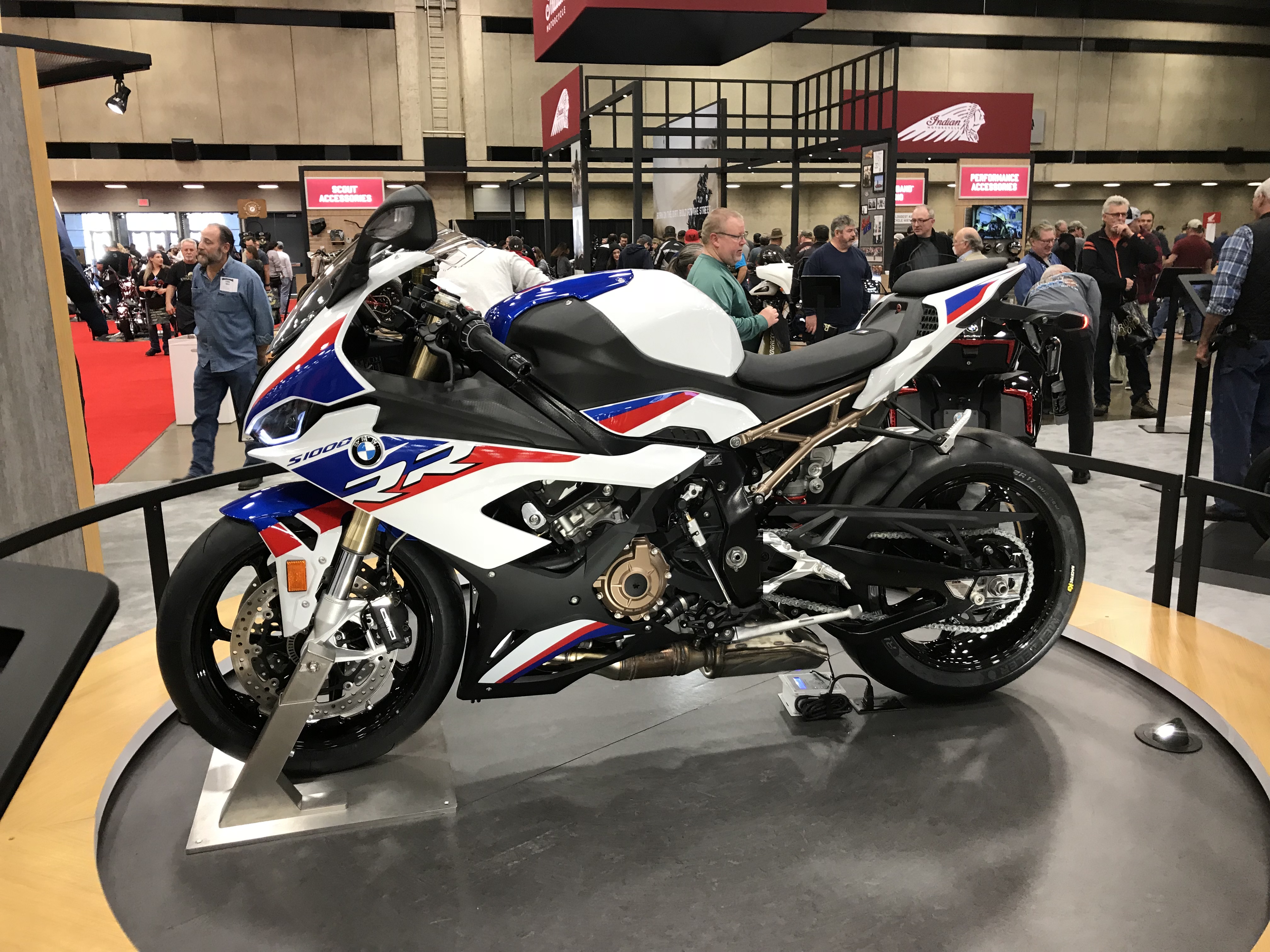 Canada Pricing maybe? Canada BMW Website for your viewing
https://www.bmw-motorrad.ca/en/models/sport/s1000rr.html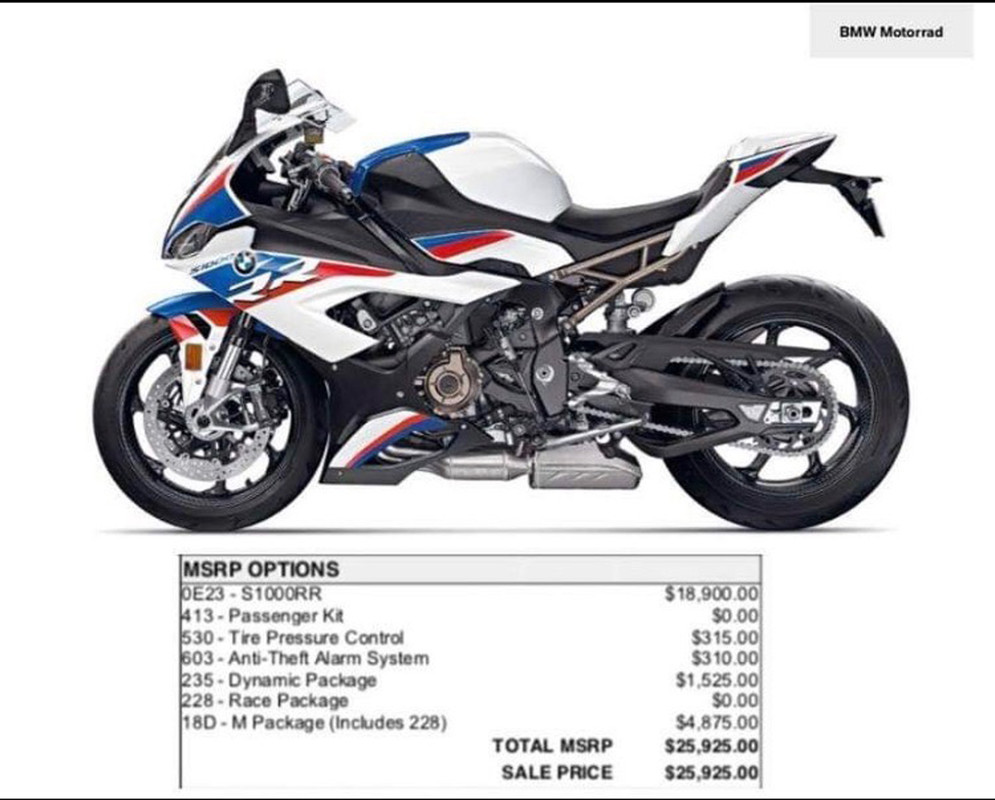 World Superbike say hello to BMW again for 2019 ! Go Tom and Markus !
Former World Superbike champion Tom Sykes will join Shaun Muir's team next season alongside Markus Reiterberger as it rekindles its previous partnership with BMW.
BMW's hell-bent on returning to the top step of the liter-class Superbike podium next season with its all-new 2020 S1000RR. Next year's/this year of racing in WSBK (
http://www.worldsbk.com/en/news/2019/BMW Motorrad WorldSBK Team unveil 2019 colours?fbclid=IwAR1t2NpbGNmeScYR9iD98g4QFIAFu1D-Q4t36D4fzV8ByVUDFvYELtxmxVA
) on the new machine is the third major iteration of the German brand's superbike and also marks its 10th year of production.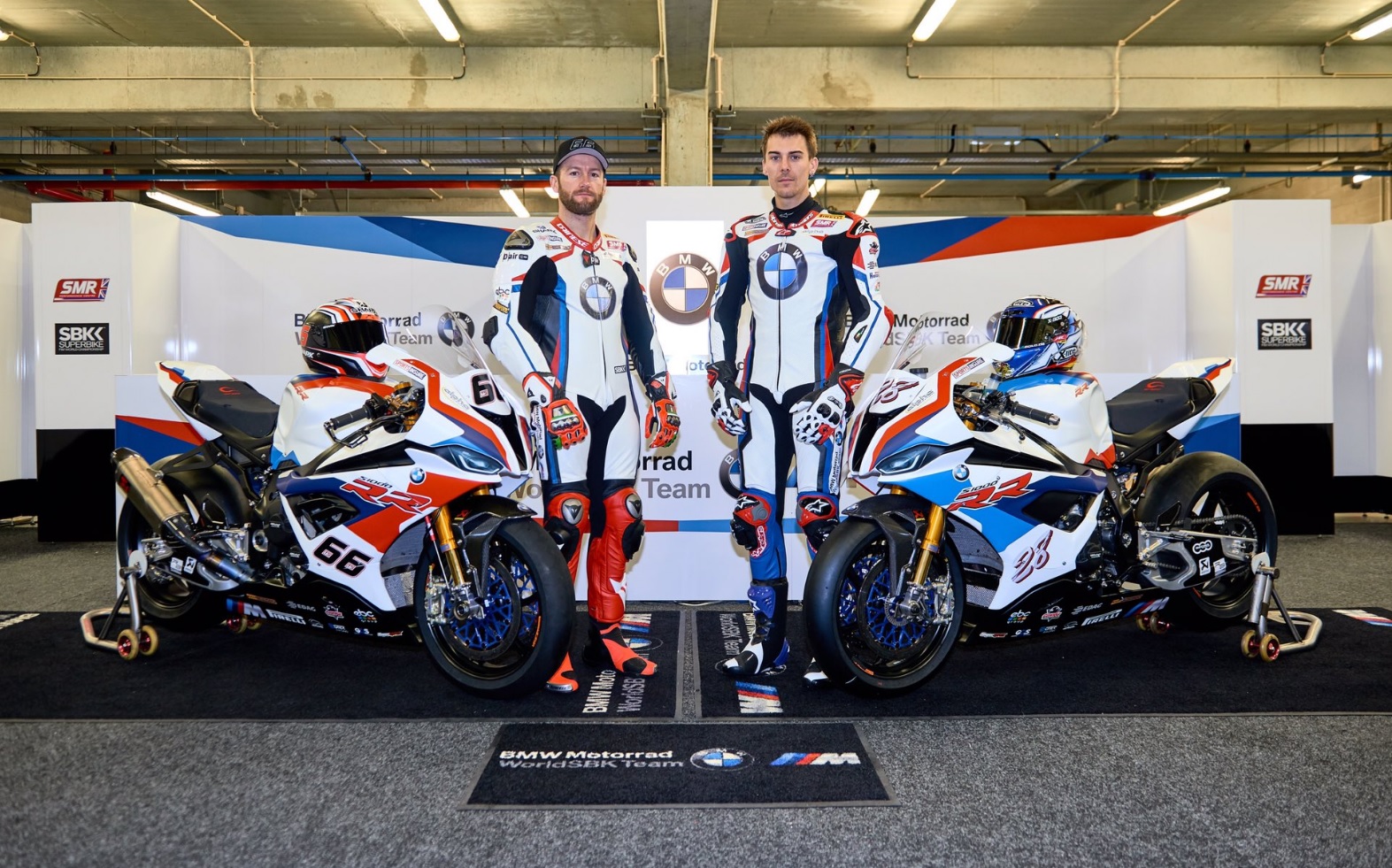 BMW Press Release specifications
http://www.bmw-motorrad.com/com/en/index.html?content=http://www.bmw-motorrad.com/com/en/bike/sportbikes/2018/s1000rr/s1000rr_overview.html
Engine
Type Water/oil-cooled 4-cylinder 4-stroke in-line engine, four titanium valves per cylinder, BMW ShiftCam
Bore x stroke 80 mm x 49,7 mm
Capacity 999 ccm
Rated output 152 kW (207 hp) at 13.500 rpm
Max. torque 113 Nm at 11.000 rpm
Compression ratio 13.3 : 1
Mixture control / engine management Electronic injection, variable intake pibe
Emission control Closed-loop 3-way catalytic converters, EU-4 norm
Performance / fuel consumption
Maximum speed 299 km/h
Consumption w.r.t WMTC for 100km 6.4 l
Fuel type Unleaded super(premium), octane number 95 - 98 (RON) (knock control; rated output at 98 RON)
Electrical system
Alternator 450 W
Battery 12 V / 8 Ah, maintenance-free
Power transmission
Clutch Multiplate clutch in oil bath, anti-hopping clutch, with self-reinforcement
Gearbox Constant-mesh 6-speed gearbox with straight cut gears
Drive Chain 525 17/45
Chassis / brakes
Frame Bridge-type frame, cast aluminium, load-bearing engine
Front wheel location / suspension Upside-down telescopic fork Ø 45 mm, compression and rebound stage adjustable, adjustable preload
Rear wheel location / suspension "WSBK" Aluminium swing arm, full floater pro, compression and rebound damping adjustable, adjustable preload
Suspension travel front / rear 120 mm / 117 mm
Wheelbase 1.441 mm
Castor 93.9 mm
Steering head angle 66.9°
Wheels Aluminium cast wheels
Rim, front 3,50'' x 17''
Rim, rear 6,00'' x 17''
Tyres, front 120/70 ZR 17
Tyres, rear 190/55 ZR 17
Brake, front Twin disc brake, 4-piston fixed caliper, diameter 320 mm
Brake, rear Single disc brake, single piston floating caliper, diameter 220 mm
ABS BMW Motorrad Race ABS (part-integral), disengageable, modes to select
Dimensions / weights
Length 2.073 mm
Width (incl. mirrors) 848 mm
Height (excl. mirrors) 1.151 mm
Seat height, unladen weight 824 mm
Inner leg curve, unladen weight 1.827 mm
Unladen weight, road ready, fully fuelled 1) 197 kg (M Package 193,5 kg)
Permitted total weight 407 kg
Payload (with standard equipment) 210 kg
Usable tank volume 16.5 l
Reserve approx. 4 l
I will add more information to this posting as it is presented in a positive way and contribution to this thread about the all new 2020 GEN3 S1000RR
IF YOU HAVE A PROBLEM WITH THE COLORS OF THIS 2020 S1000RR > THERE IS A THREAD ALREADY MADE SO YOU CAN COMPLAIN AND POST THERE ! PLEASE USE IT.
https://www.s1000rrforum.com/forum/s1000rr-hp4-appearance/237774-official-i-do-not-like-factory-color-options-2020-s1000rr-thread.html
There is no real official release information that there is only 2 colors available right now, but, with all the pictures on BMW motorrad website, it sure looks like only two options on first release.