Discussion Starter
·
#1
·
Helite just released a new tetherless air vest, which looks well thought out on paper. To be available in the US soon.
I was about to get the tech air 5 which supports track/street, but hard to wear under a race suit/jacket, not breathable from feedback I found, has plenty of coverage on ribs & shoulders, but back protector could be better. Requires mailing to Alpine* after 2 crashes. First two repairs is $180, third is $300 (vest replacement).
Hlite eGP: seems to be better. Lighter, way more breathable, works for street/track, has back/chest level 2 protectors.
It has an extra optional fork sensor to optimize 0mph impacts on the street. Tech air is $200 cheaper tech air 5.
The e-GP Air has been designed for race track. This electronic airbag offers ultra-fast fall detection and excellent protection of the vital areas.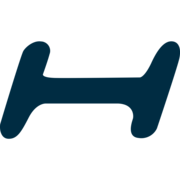 en.helite.com
Thoughts which one to get for both 60%/40% track/street?