Motoholders subframes are a work of art. 1.25lbs lighter than stock on our scales. These are designed to be easily repaired in the event of an unfortunate crash with all-aluminum tube construction which can be repaired by a skilled welder. The subframe also adds a trick appearance to your BMW and costs a LOT less than the $978 OEM replacement. If you're doing trackdays or any form of racing, this is a wise investment for the sake of your wallet.
This part is for racing bodywork only. Fitting OEM bodywork may be possible, but not without modifications to either/both the subframe and/or OEM fairings as there is no provision for a passenger seat or rear cowl.
This is the same subframe we are installing on our very own
BMW Project Bike
.
Call TJ at 866.931.6644 ext 817 for fast shipping. You can also email him; send those to TJ at RIDERSDISCOUNT dot COM with BMW SUBFRAME in the subject line if you have any questions.
Light, simple design has all OEM mounting points for seat, exhaust and oem battery tray pre-installed.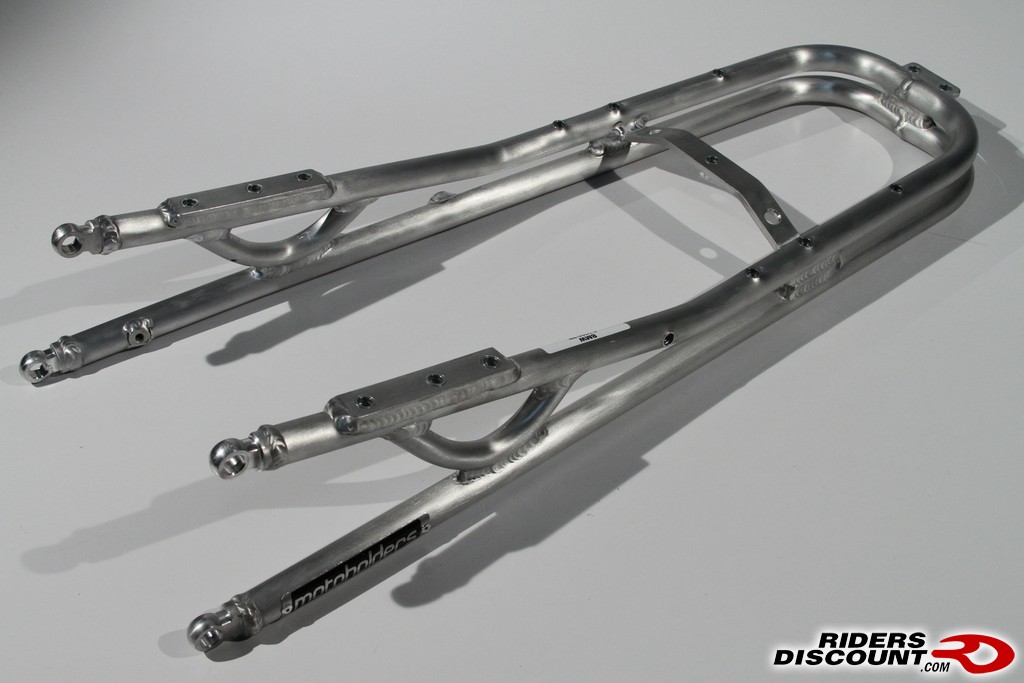 Side –by- side with the OEM unit, the Motoholders subframe looks exceptionally elegant.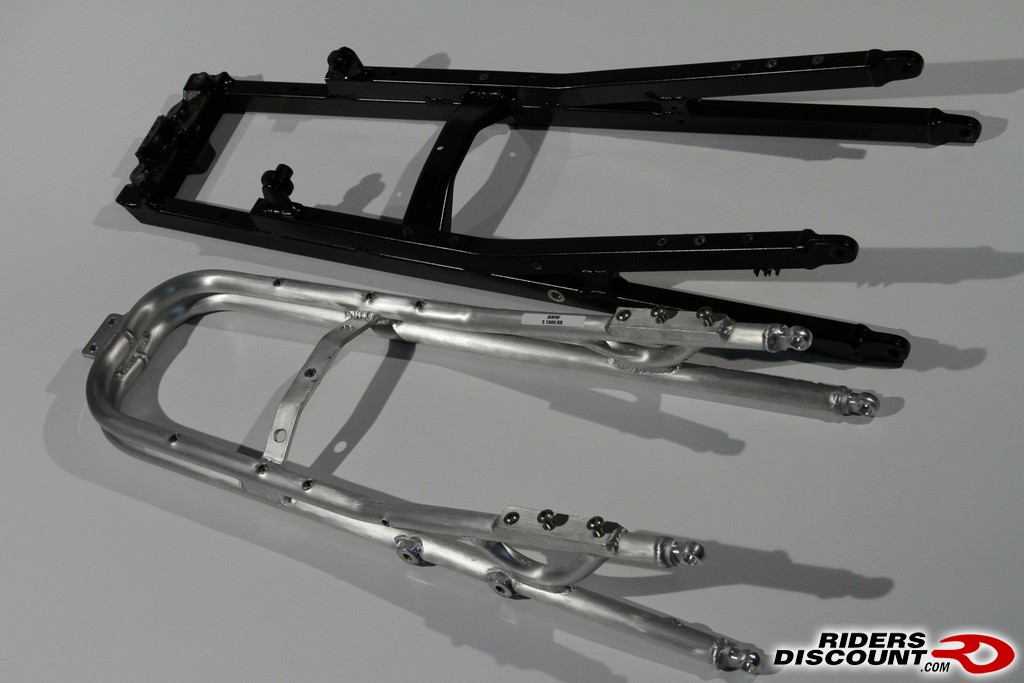 The welds are a work of art, here you can see the threaded bungs for the exhaust hanger. Rivnuts are used for securing most of the BMW's battery tray, seat bracket &etc. to the subframe.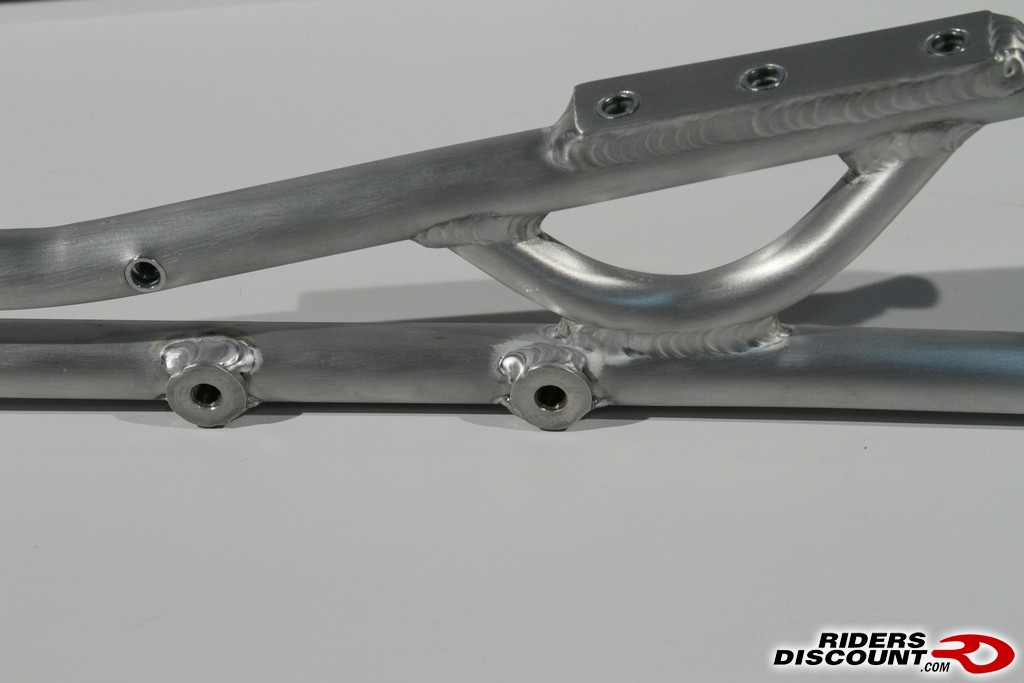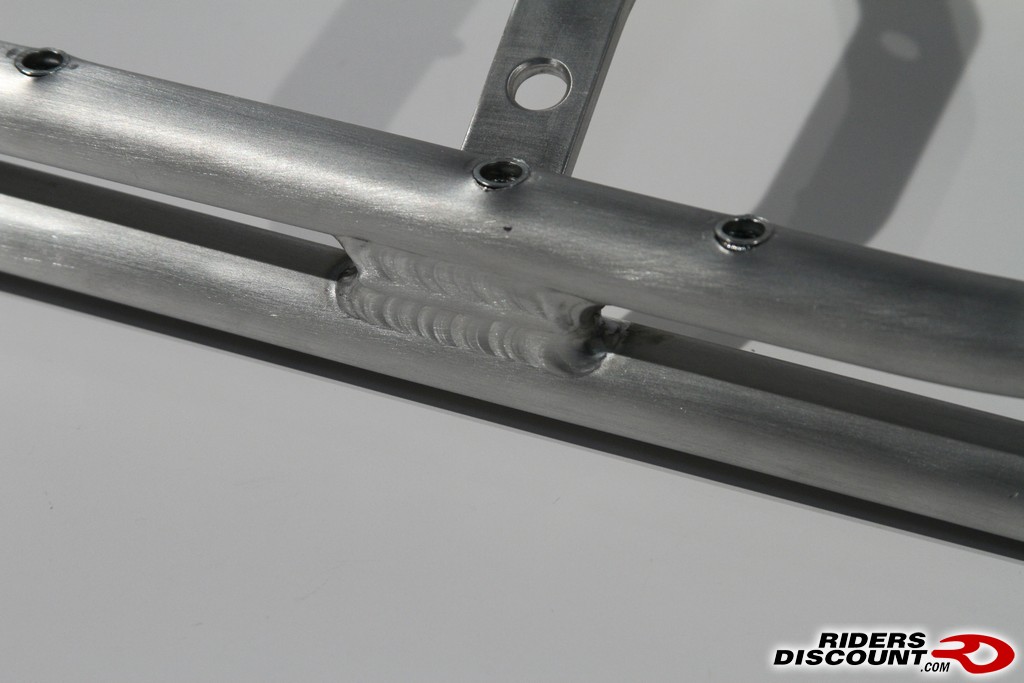 This add-on bracket gives you more mounting options when installing aftermarket bodywork.