Discussion Starter
·
#1
·
Get a piece of history with the same design that Ben Spies wore in WSBK when he went to a new series, competed on tracks he'd never seen before and took a completely new motorcycle to victory almost every weekend out. He did it all in an HJC helmet. This helmet is Snell certified for maximum safety.
The FS-15 is composed of a fiberglass composite shell shaped to fit comfortably and with many of the features found on top-of-the-line helmets from other manufacturers without the eye-popping price tag.
Ventilation, for instance – the FS-15 has five intakes on the front of the helmet and four exhaust ports on the back. These include a closeable chin vent that actually deflects air onto the shield to help prevent fogging, two more vents flank the closeable chin vent on either side to deliver cool air just below the ears. On top of the helmet, two more closeable intakes push air straight onto the top of the skull.
As is found on any helmet that's worth anything for keeping your head cool, the FS-15 also has vents on the back of the helmet to remove hot air circulating within. Without these exhaust vents, the work of the intakes is negated since hot air has a hard time finding a way out of the helmet. The negative pressure found immediately behind the rider's head at speed continuously sucks the hot, humid air from within, out to atmosphere, making for a much more comfortable ride.
The liner is akin to that found on more expensive helmets. The three-piece arrangement is fully removable and has channels on the skull cap to draw air over the hottest part of the scalp. Of course, this too provides a considerably comfortable helmet for the money. There's also a chin-skirt and a breath deflector included with the helmet, all of which keeps your face warm and vision clear when the mercury drops.
The easy-to-change face shield includes a locking mechanism to keep it shut when looking over your shoulder at speed. The lock, like the vents on the helmet, is easy to operate with gloved hands. To keep the sunburn away, the FS-15 helmet includes a UV blocking treatment so your face doesn't look like a tomato after a day of riding. The visor is also Pinlock prepared for the ultimate in anti-fog protection.
For the fastest service, ring TJ at 866.931.6644 ext 817. You can also email him – send those to FORUM at RIDERSDISCOUNT dot COM with HJC SPIES in the subject line and be sure to include what size and color you'd like. If you're unsure of the size you need, just let TJ know what you currently wear and let his experience get you fitted for the right helmet.
The FS-15 Trophy in Blue and White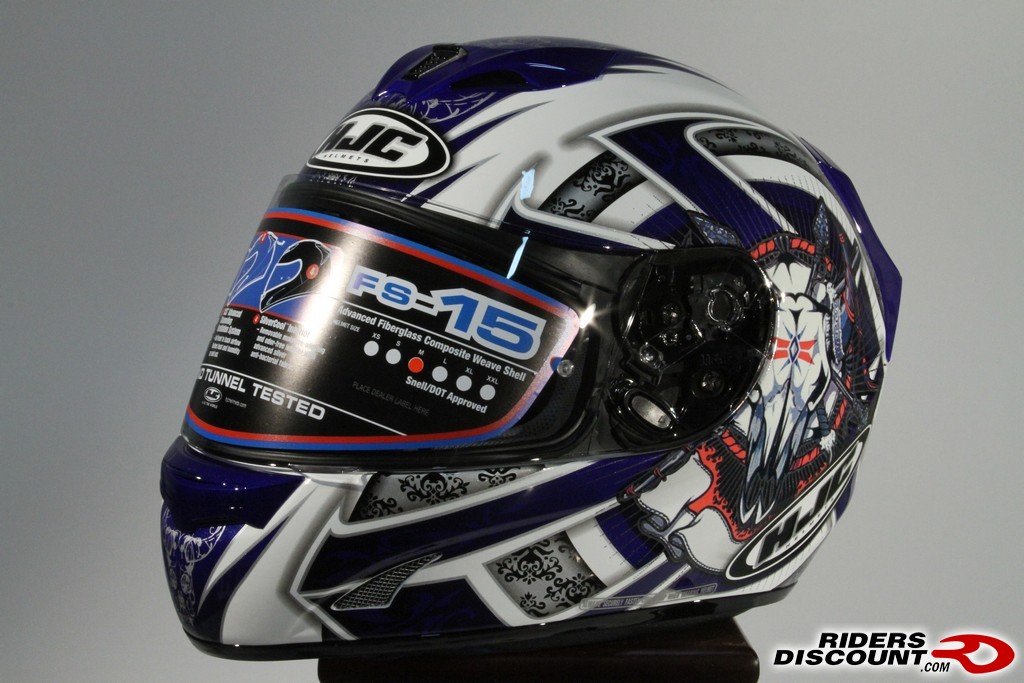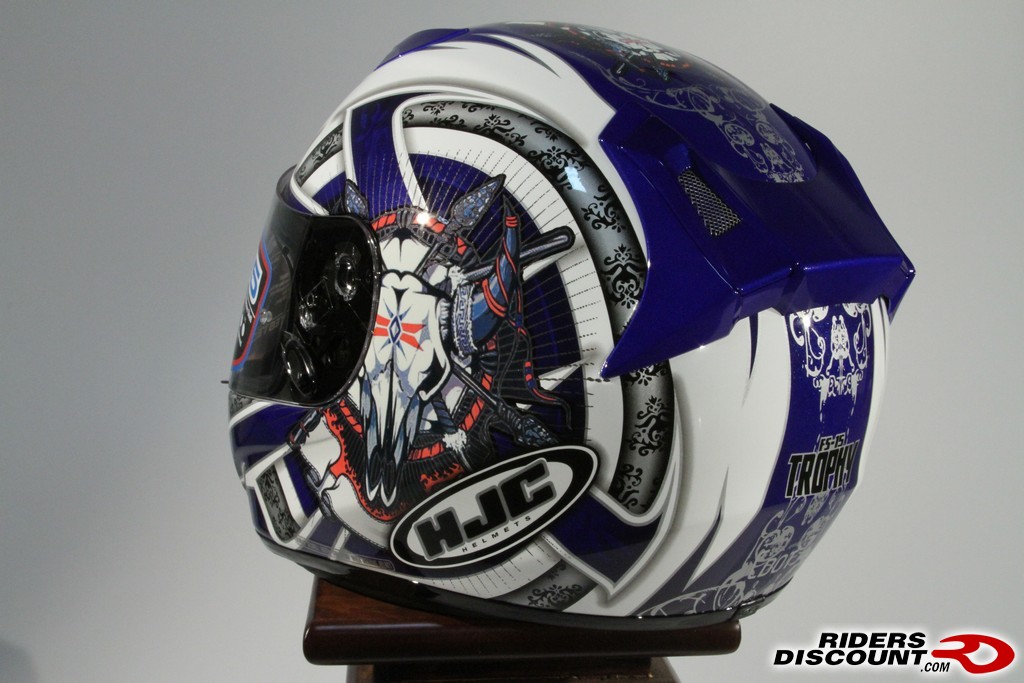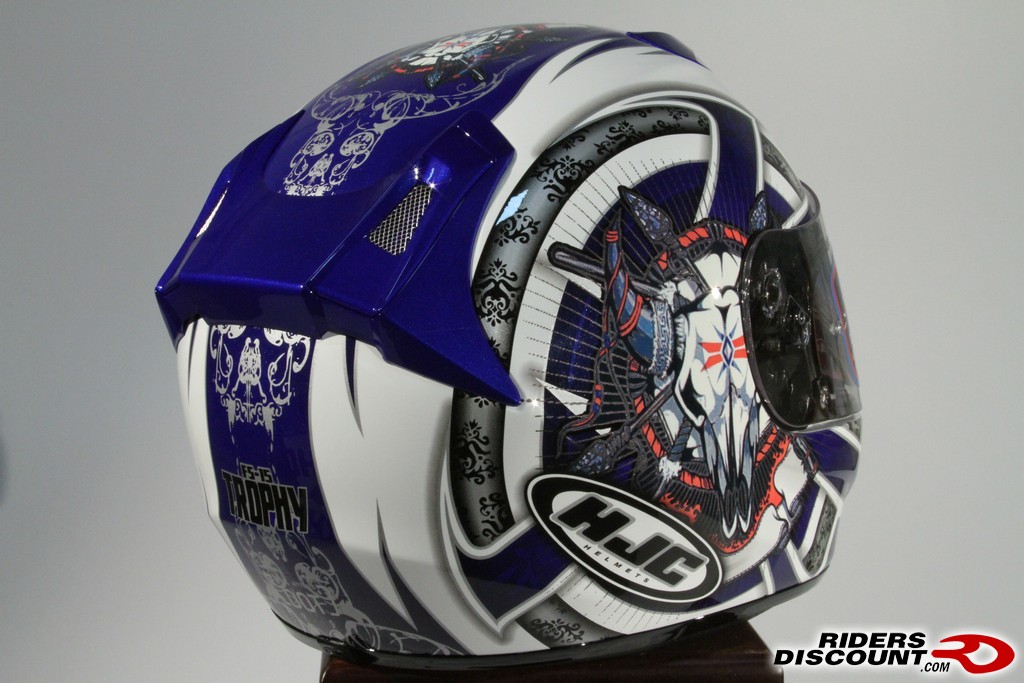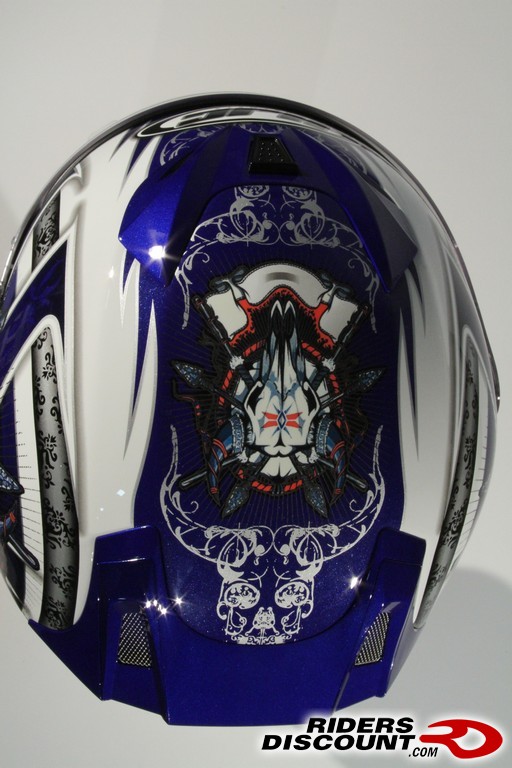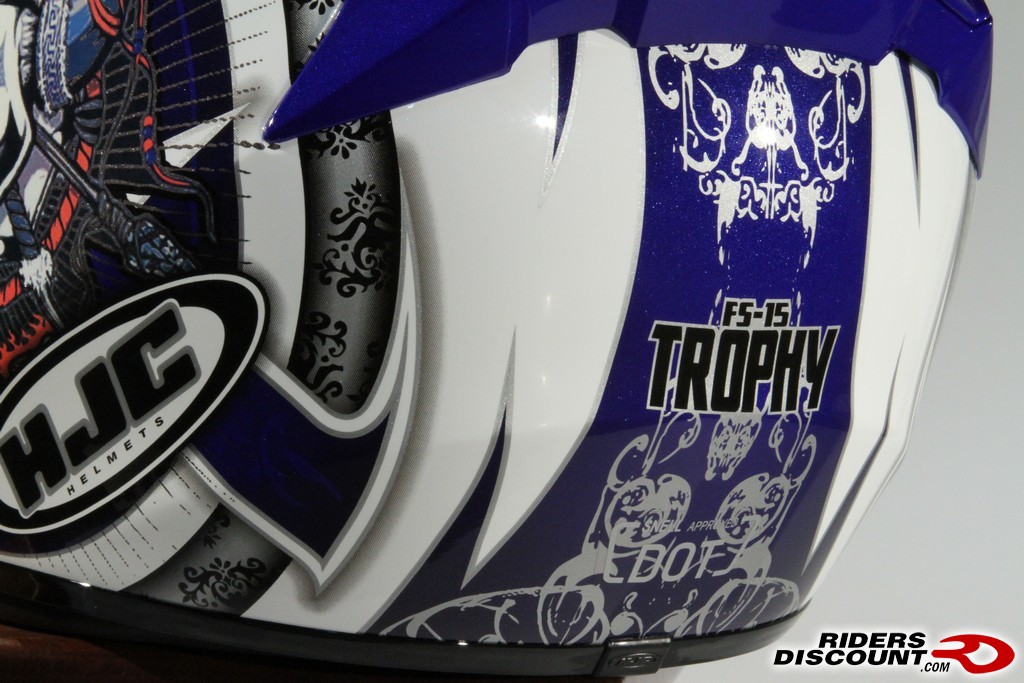 HJC FS-15 Ben Spies Replica in Grey and white.