RidersDiscount.com now carries GB Racing components! Designed and manufactured in the UK, GB Racing has become recognized for employing excellent engineering capabilities to create bolt-on motorcycle crash protection products. The FIM-approved components are manufactured using injection molded engineering-grade long glass filled nylon 6.6 (LGFN 60%). This material offers excellent impact resistance when compared to other machined plastics. In fact, injection molded LGFN 60% has 4.6x greater tensile strength and 6x greater impact strength when compared to Delrin motorcycle parts! All secondary case covers come with A2 stainless steel socket cap bolts and Class 12.8 steel hex head bolts. The 12.8 hex head bolts are bright zinc plated and then de-embrittled to reduce the likelihood of bolt sheering. A2 stainless steel socket cap bolts were chosen for use in GB Racing frame sliders for the material's excellent elastic modulus, meaning they are more likely to bend instead of just breaking in a crash. This choice of hardware ensures the protective equipment will stay in place when they are called into duty.
As you can see, GB Racing is an engineering company that's passionate about motorcycle parts! These physical properties lend themselves well to motorcycle crash protection and their implication in GB Racing products has brought the company much notoriety in European racing leagues. Every GB racing component starts life on a computer using 3D CAD/CAM modeling to render close-fitting parts that require few, if any modifications to your motorcycle to install.
GB Racing parts are not yet available on our website, to order yours, call TJ at 866.931.6644 ext 817 or send an email to FORUM at RIDERSDISCOUNT dot COM with GBRACING BUNDLE KIT in the subject line and please be sure to include the model and year of your motorcycle for accurate availability.
GB Racing Protection Bundle for the BMW S1000RR includes: clutch cover, stator cover, ignition timing cover, swingarm spools and a shark guard.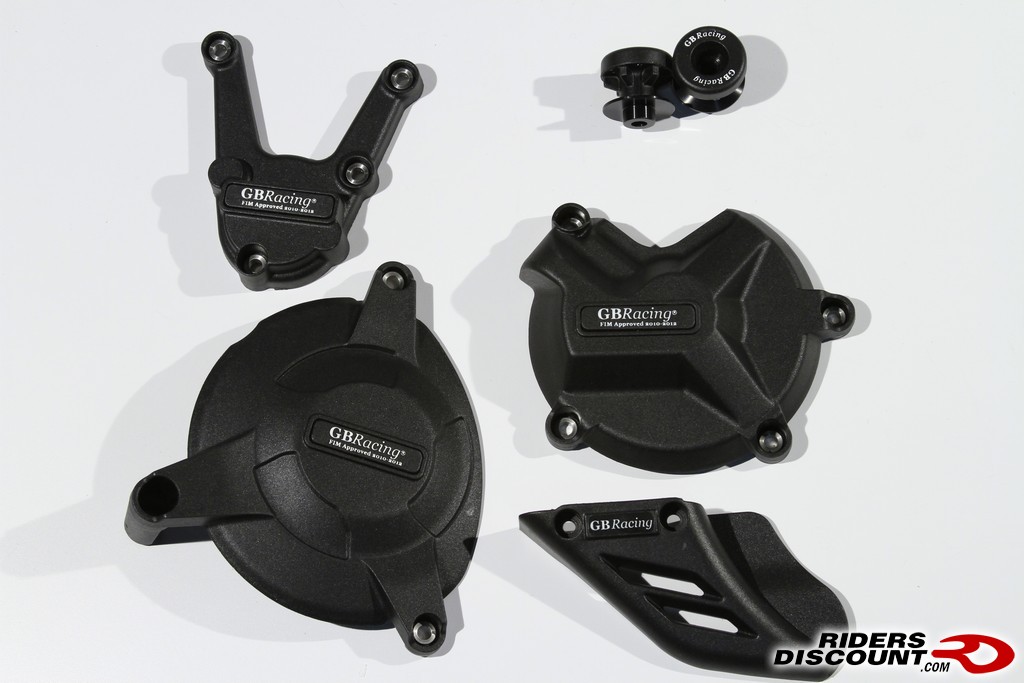 GB Racing ignition timing cover for the BMW S1000RR.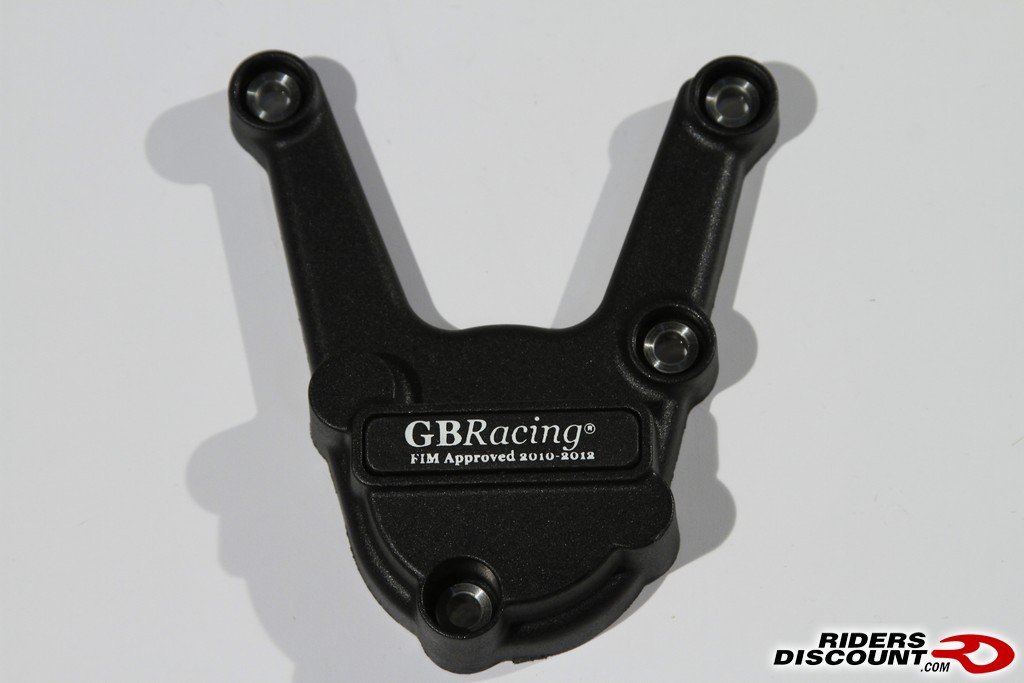 Swingarm stand spools are made with a combination of glass-filled nylon and CNC-machined bases.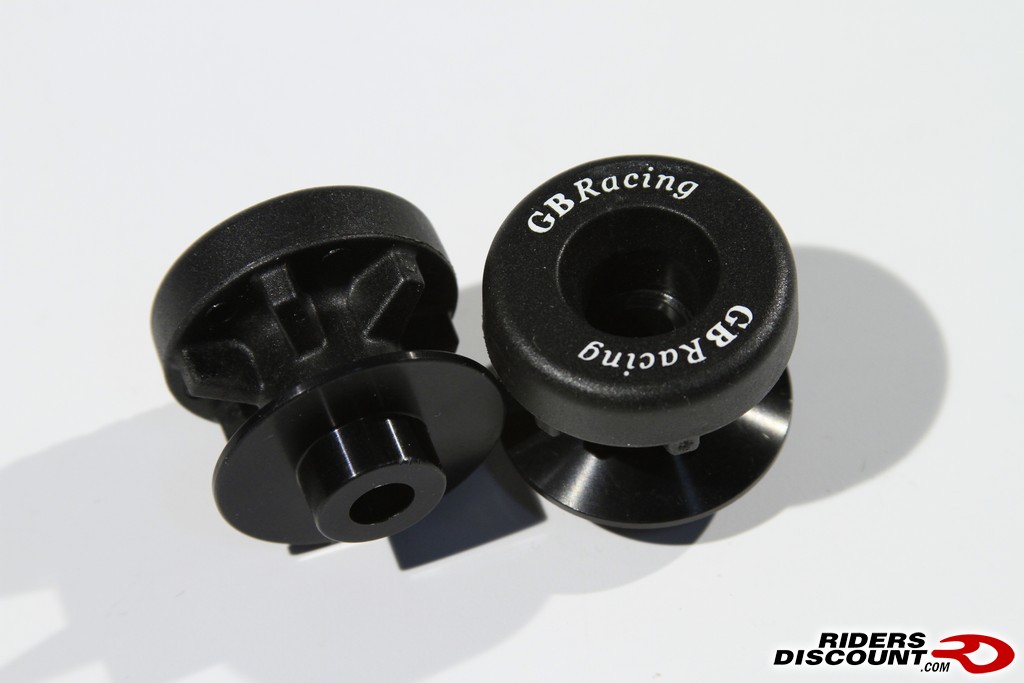 BMW S1000RR stator cover from GB Racing.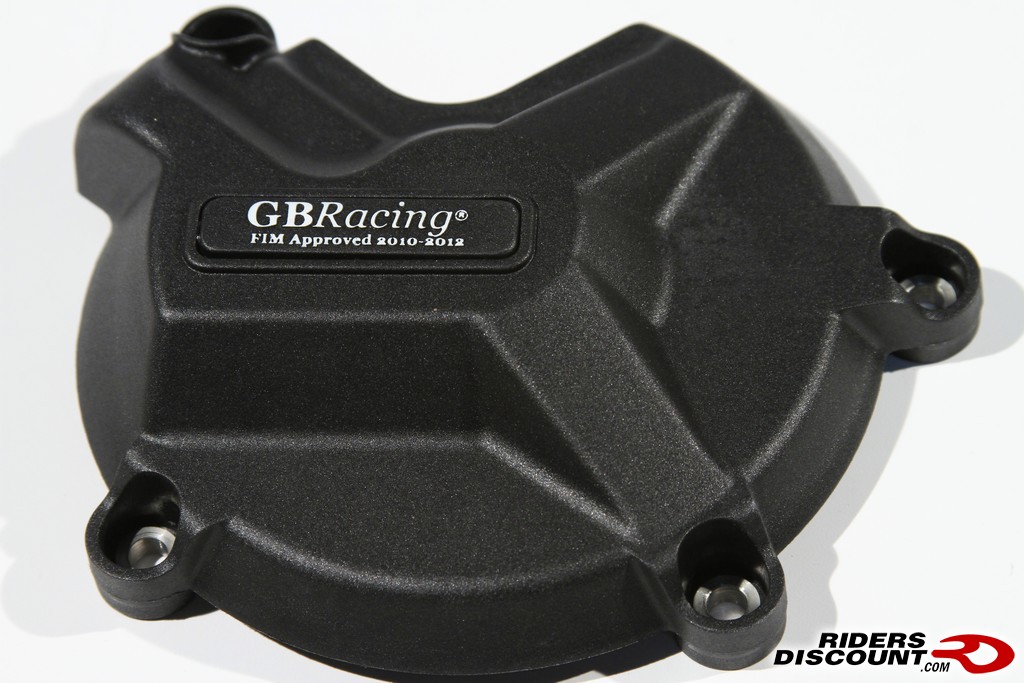 Notice the metal collets located at each mounting point. These are found on every GB Racing secondary case cover to ensure bolt stability and enhance crash resistance of the engine cover.