Cover up the hole in your BMW's OEM bodywork with this belly pan lower from SharkSkinz, makers of some of the finest aftermarket motorcycle bodywork available. The fiberglass lower is made to bolt up to the OEM fairings with no cutting or hassle – simply paint it the color you want and mount it up. The SharkSkinz BMW belly pan will fit on any S1000RR equipped with an aftermarket exhaust that removes the OEM catalytic convertor. This belly pan is much less expensive than carbon fiber and it's ready to paint out of the box with minimal prep work required.
Call TJ at 866.931.6644 ext 817 to order this Sharkskinz lower belly pan. If you have any questions, please send us an email: FORUM at RIDERSDISCOUNT dot COM is the address with BMW BELLY PAN in the subject line and we'll get back to you right away.
SharkSkinz belly pan for the BMW S1000 RR. The lower is finished in an epoxy resin primer that's nearly ready to paint and requires minimal prep time – just a few minutes of wet sanding and it's ready to go!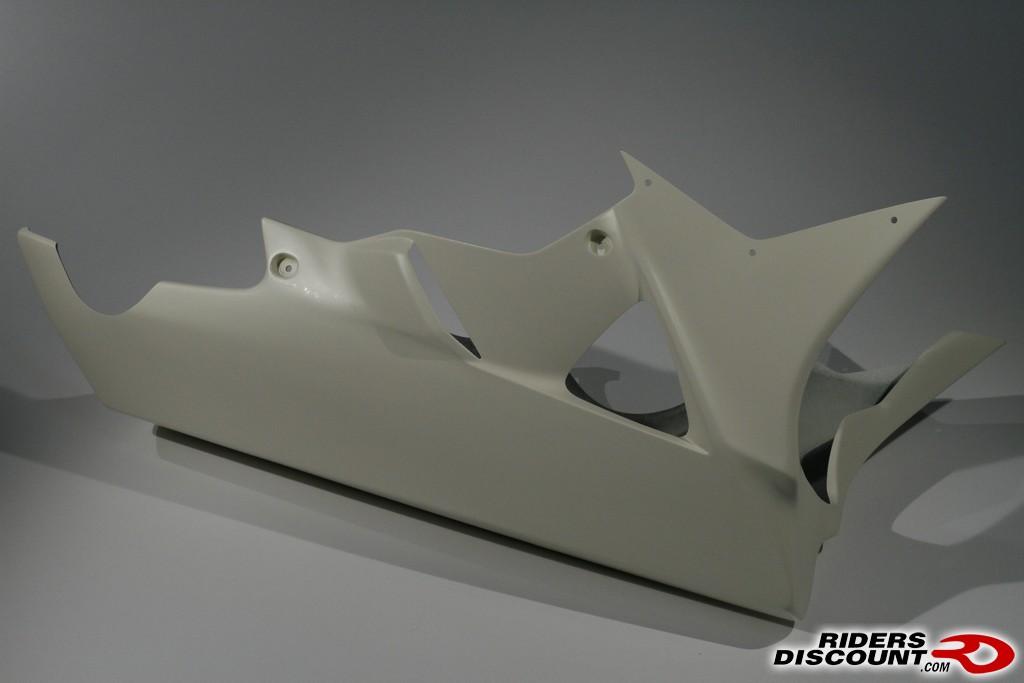 Some manufacturers don't take the time to allow the molding resins to cure long enough during wet layup and consequently, produce ill-fitting bodywork. The fiberglass weave used to assemble every piece of SharkSkinz is a high-quality compound that's left to cure in a mold at the factory for the appropriate period of time so there's no warping or drooping that would make it fit incorrectly.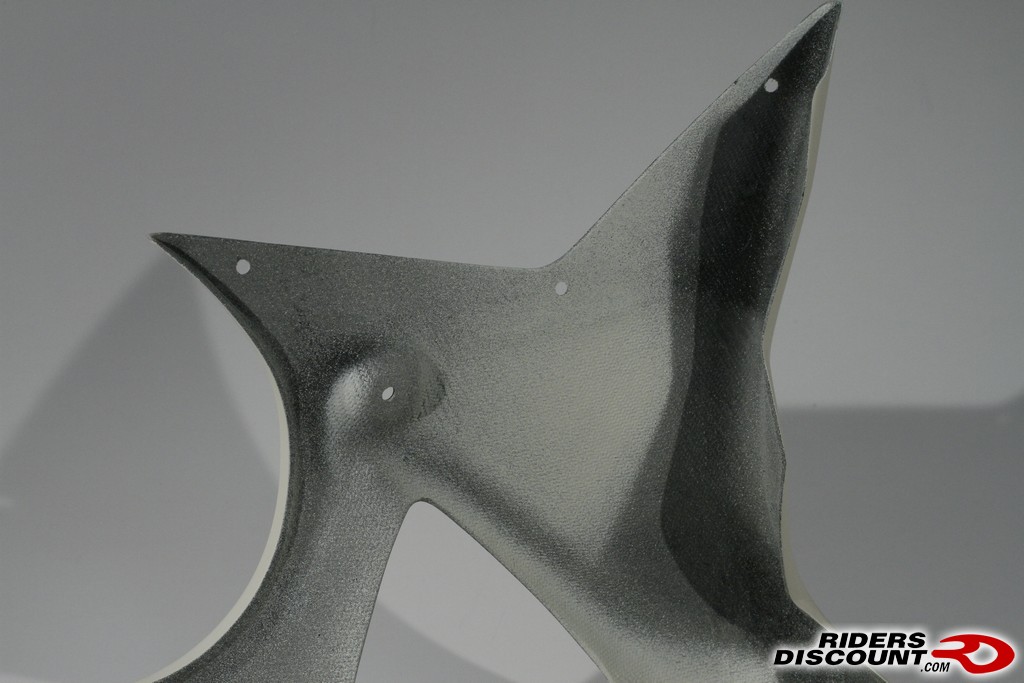 Just prep it, paint it and mount it – you'll easily cover up the hole left in your bike's lowers for a clean looking S1000RR.