Attack Performance took their years of experience racing at the top level in AMA Pro Roadracing and channeled that knowledge into these rearsets for the BMW S1000RR. All Attack Rearsets are manufactured in the USA from 7075 T6 aluminum to withstand the stresses that come with riding any of today's most powerful bikes. These rearsets, despite their beefy appearance, are surprisingly light; 2.75lbs on our scales and are not only adjustable up and back from the OEM position, but also down and forward to accommodate taller riders. Toe pegs too, are adjustable for reach and feature a folding tip for increased crash survivability.
Best of all, these rearsets can be used in either standard or reverse shift pattern WITHOUT having to cut or remove any OEM bodywork. Simply adjust ONE bellcrank and you're ready to go. Even the shift rod remains in the OEM position when reversing shift pattern. Clearly, Richard Stanboli and co. did their homework on this one!
Here is a lap at Grattan Raceway showing the Attack Performance rearsets in use.
http://www.youtube.com/watch?v=FD-tytrksdk
The 2015 S1000RR rearsets have arrived!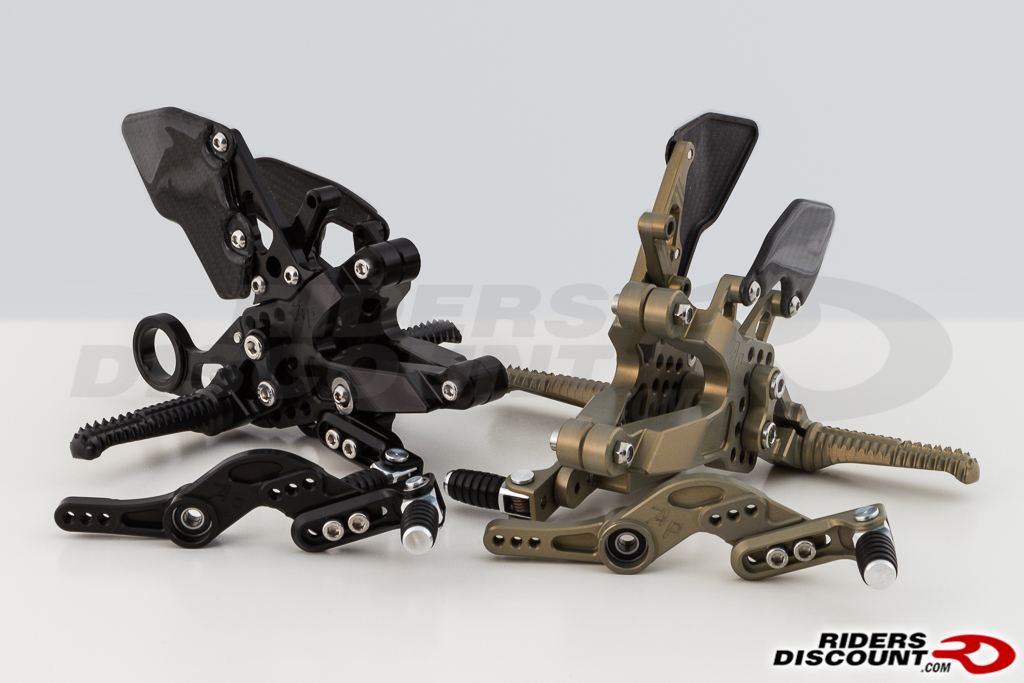 Shift lever designed around the new shift assist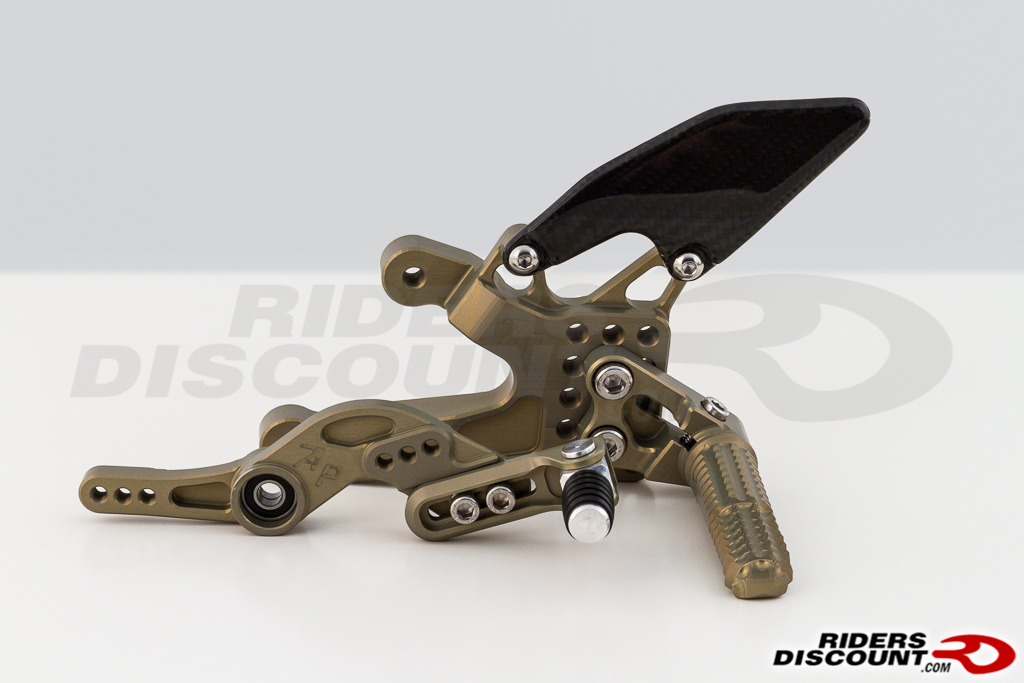 Black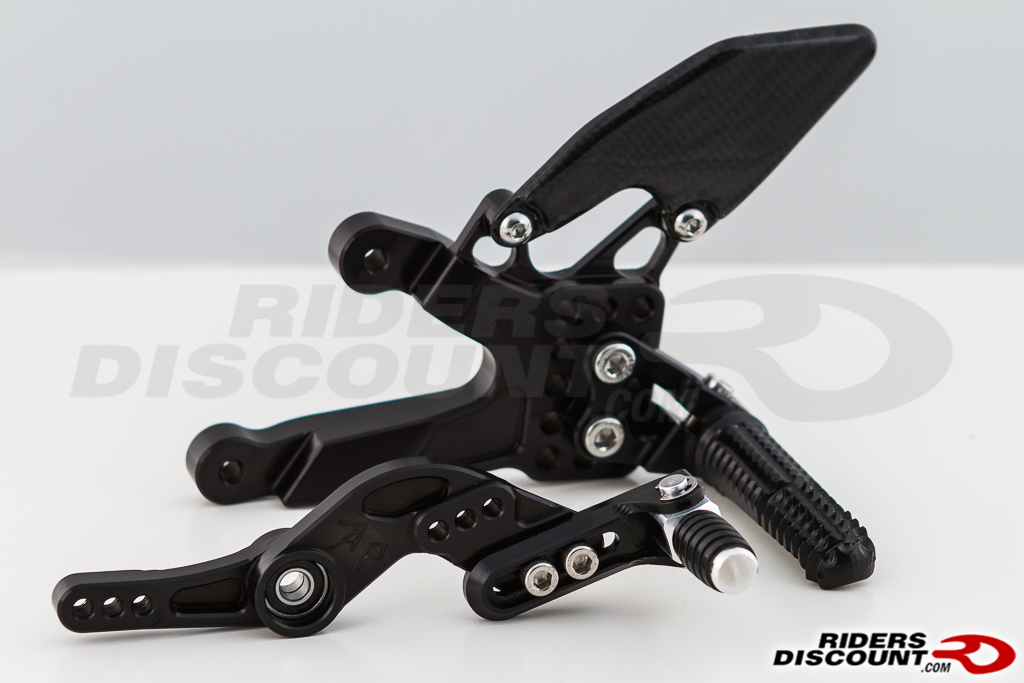 Gold/Titanium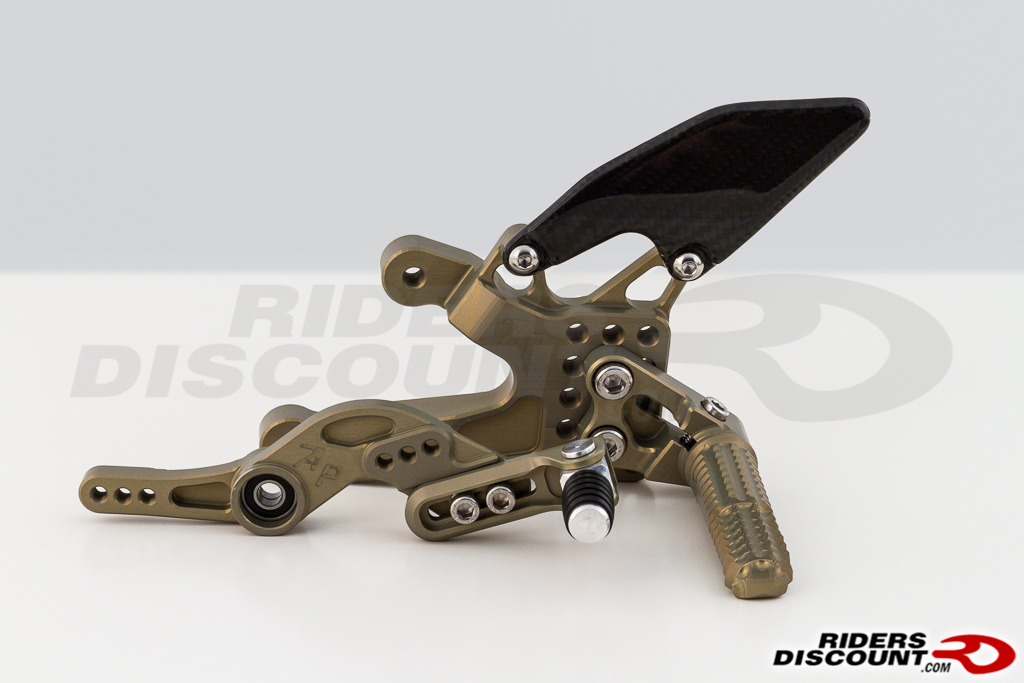 Spare parts are readily available too. The rearsets come fully assembled and require no extra parts or hardware for installation.
Instruction can be
found here
.
These are not yet available on our website, call TJ at 866.931.6644 ext 817 to get these Attack Rearsets shipped to you fast. If you have any questions, please send us an email: FORUM at RIDERSDISCOUNT dot COM is the address and let us know you saw these rearsets here!
Sold as a pair with complete instructions.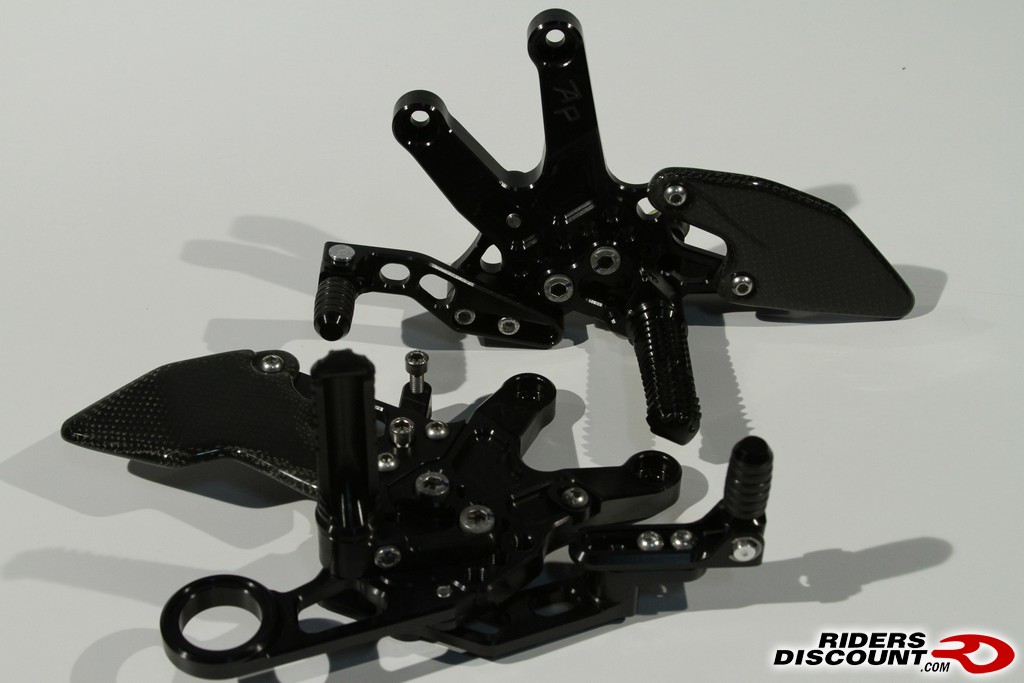 Here is where Attack did things right. On the back of the shift-side bracket, you can see how the bellcrank rod can be switched between the GP pattern (shown here) and the standard shift pattern which is all the way to the left in this photo. Also, note the adjustability of the OEM shift rod. You can easily set the type of throw you want with this arrangement.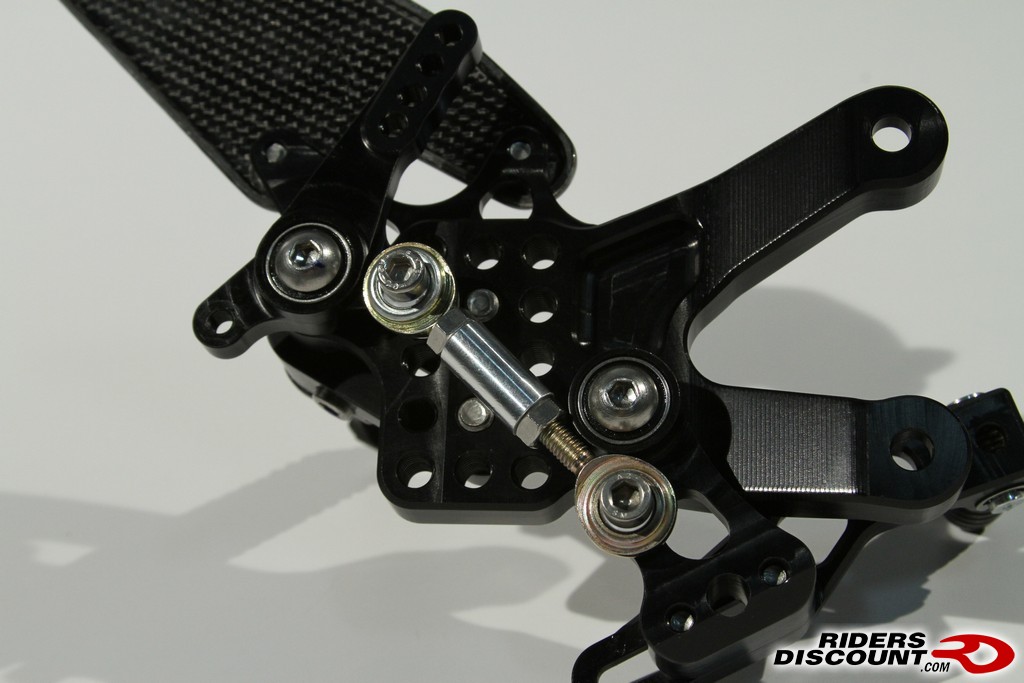 Sliders easily adjust to move toe pegs back and forth for a custom fit.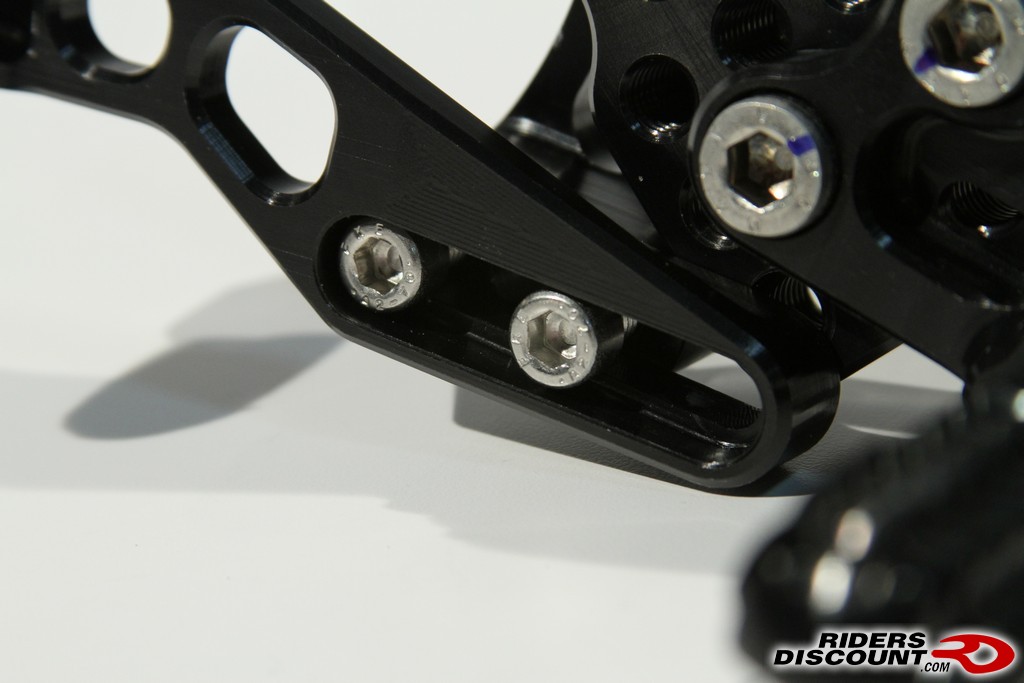 Attack allows the integration of the OEM exhaust bracket. Should you have an aftermarket pipe, like the
Akrapovic Full System
, you can remove the OEM-style bracket to save weight and clean up the appearance.