Voted most inconspicuous riding shoes by the RidersDiscount.com staff, the Miglia shoes from Alpinestars are one of our favorites for all-day use from the office to dinner to the club – with or without the bike. Made with a 1.6mm oiled suede chassis for street debris survival, the Miglia is stylish protection. Below your foot and inside the soft, durable rubber sole, a steel shank is in place which is designed to apply rigidity when your feet are on the pegs. If you've ever ridden in tennis shoes, you know how annoying a flexible sole can be which is what the shank addresses. It's likely that you also know that shifting can wear out the toe box of your left shoe quickly and maybe even invite a sore foot after a long ride. Alpinestars' solution to this problem was to incorporate a shift pad on top of the toe box that disperses the shifter's pressure and significantly inhibits wear at the same time. Finally, one of the most notable features of these shoes is the speed lace system which, not only provides a sure fit, but also includes a clever pocket integrated on the side of each shoe to hide excess lace that would otherwise flap in the wind.
Available in sizes 6 to 14, call TJ at 866.931.6644 ext 817 to get a pair shipped to you fast. For availability or any other questions, send email to FORUM at RIDERSDISCOUNT dot COM with ASTARS MIGLIA in the subject line along with the size you want for a timely response.
Currently, these are available in black only.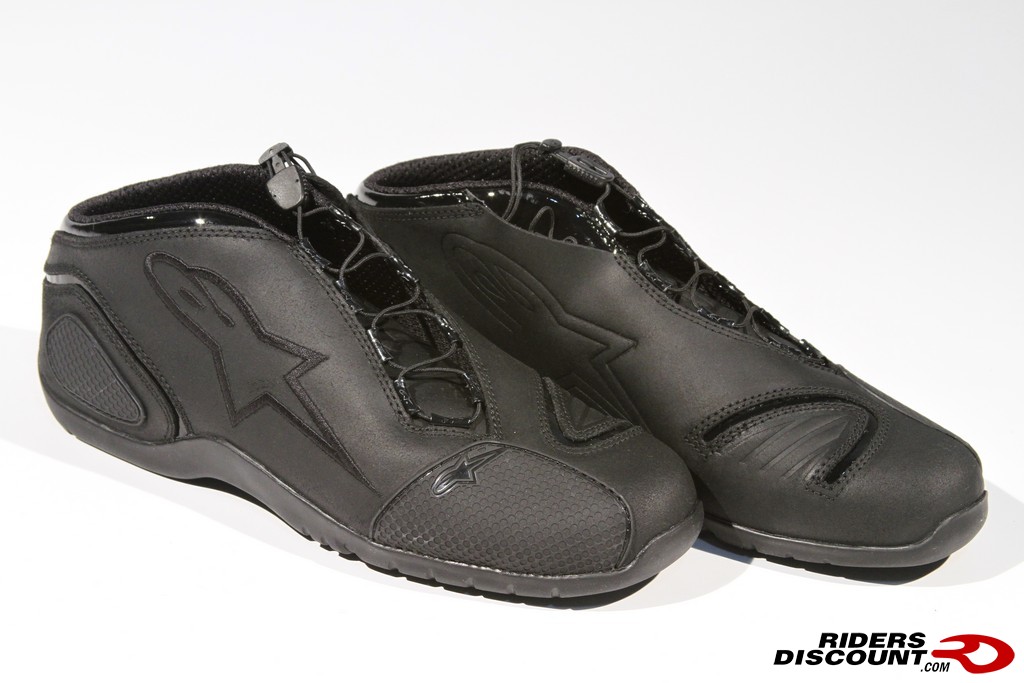 Load-dispersing shift pad.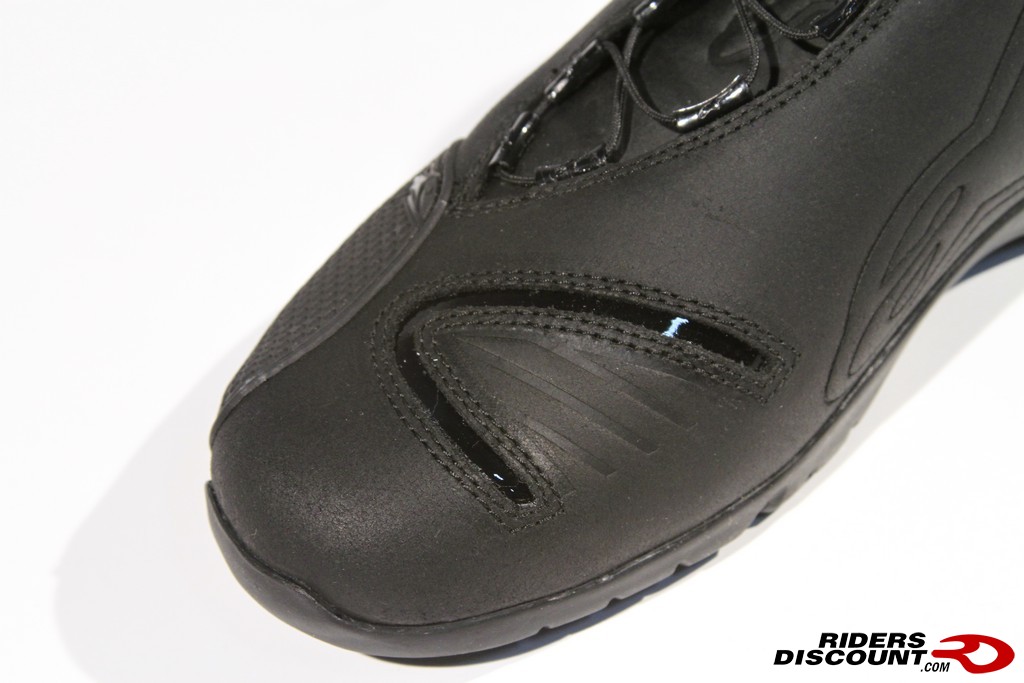 In addition to this PU toe pad, the heel cup is reinforced for rigidity.
The speed lace mechanism for easy on, easy off action every time. Here you can see the excess lace partially tucked away in its storage pocket. Behind it, the shoe's interior liner is comprised of 3D air mesh for breathability and comfort.