Junior Member
Join Date: Apr 2019
Posts: 3
brake pad questions
---
i have a 2012 bmw s1000rr and am wondering the best brake pads to by for top quality rotors
What kind of riding do you do? For the race track I love Vesrah SRJL-XX and SBS DS-2. What do you mean by "top quality rotors"? Are you looking to upgrade rotors as well? New master and brake pads will do wonders to the OEM braking system.
---
SoFloSBK.com
AKRAPOVIC|BREMBO|ATTACK PERFORMANCE|ALPHA RACING|CHICKEN HAWK|ARMOUR BODIES|CORE MOTO|GB RACING|K-TECH SUSPENSION|OHLINS|WOODCRAFT|IMA SPECIAL PARTS|i2M CHROME|VESRAH|SBS|ZETA RACING|
GO FAST PARTS FOR YOUR SBK!
Quote:
i have a 2012 bmw s1000rr and am wondering the best brake pads to by for top quality rotors
BrakeTech will recommend Ferrado pads with the BrakeTech rotors.
I have tried all of them almost. I dislike EBC. I dislike SBS. I am not going to use the word " HATE " on the pads, Its Ferrodo or Brembo pads for me. There is a feel and performance from first lever pull to end of day feel that everyone has a personal opinion on what they want.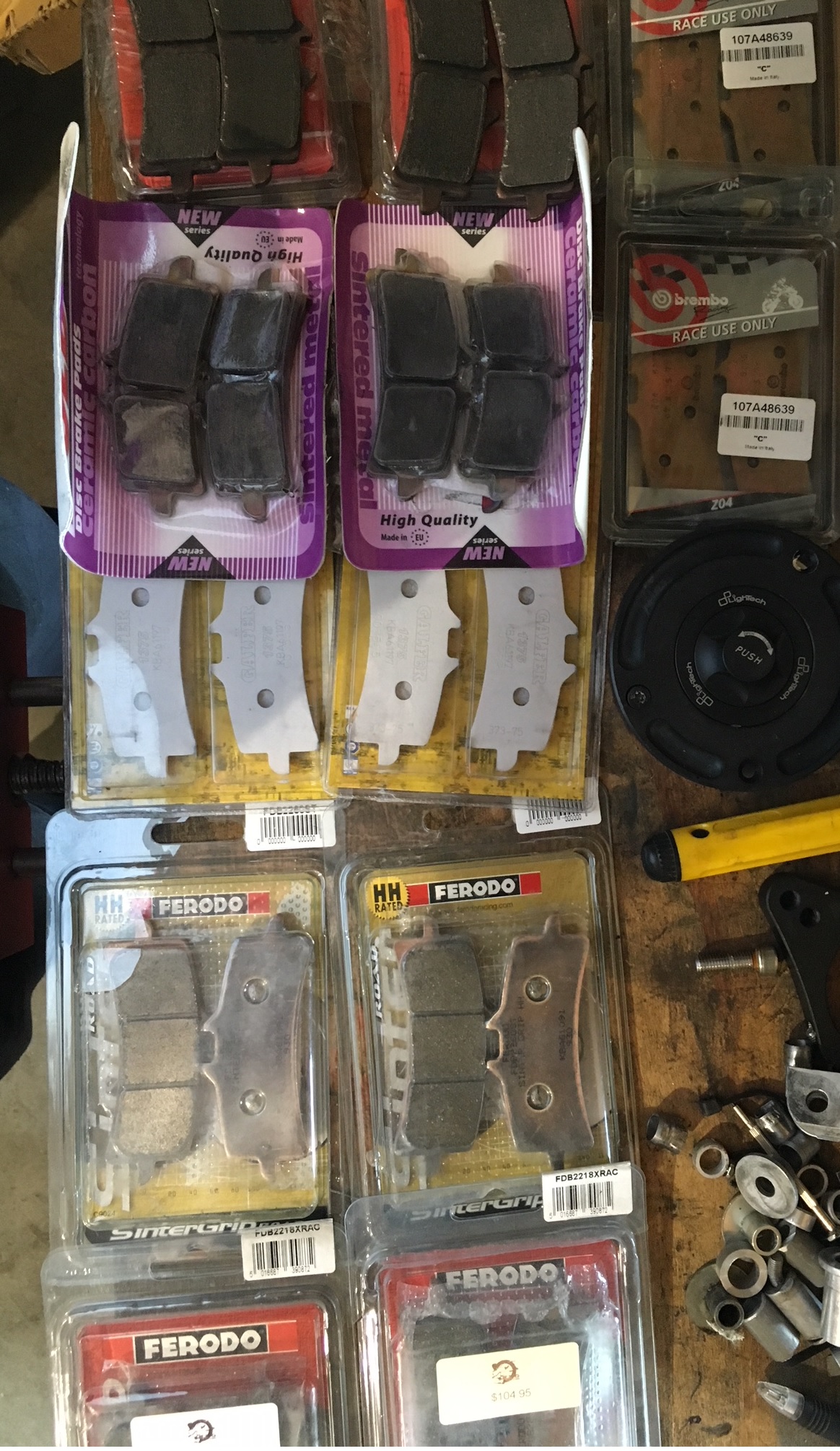 ---
CLONE ECU's are going to rule the world - ECU A against ECU B
All Keys Lost programming available FREE for some Forum members
Cut keys and programming available FREE for some Forum members
ECU to Cluster Matching with 200MPH available FREE for some Forum members
Add / delete DDC available FREE for some Forum members
All done here in the USA now and you dont have to ship to Poland