Junior Member
Join Date: Apr 2019
Posts: 3
rotor questions
---
i am looking for the best set of rotors for my 2012 bmw s1000rr and i came across these BrakeTech Axis Iron Performance Series Front Rotor Set now i have no personal knowledge on rotors or brake parts and am open to any ideas but to clarify i an looking for the best quality i can find and want them to be black wiith red inserts
Quote:
i am looking for the best set of rotors for my 2012 bmw s1000rr and i came across these BrakeTech Axis Iron Performance Series Front Rotor Set now i have no personal knowledge on rotors or brake parts and am open to any ideas but to clarify i an looking for the best quality i can find and want them to be black wiith red inserts
Be sure you order the correct rotors for your wheel. If you have a 12 with the stock wheels, then they are cast wheels. If you have forged wheels added then you need a completely different rotor style. Mine are based on forged wheel option.
The BrakeTech are 6mm. I have both the Axis Iron, and the Cobra SS versions. I use the SS on the street, and the ductile iron on the track, or at the Dragon when I go there.
They both work extremely well on the street. However the iron rotors require alot of attention to moisture when sitting around. They surface rust really easy. The SS are all weather friendly. They both work excellent and dissipate heat, but the iron rotors do provide a better feel from lap 1 to lap 25. The SS will provide the same feel after a slight warm up needed, but, they will also get hot spots if you abuse them enough. My SS are going on 25000 miles and I can assure you they have been hot and still working great. They need some resurface work, but, its not bad enough I have taken the time to send to BrakeTech for rework. My iron rotors most likely have about 5000 miles on them and several long hard days on the racetrack. Still going strong.
I paid right at $800 for each set back in 2016.
I tried the Brembo T Slots and I just did not like them on the track. They worked fine on the street, but, they make alot more noise at low parking lot speed. They are a good track day rotor. I never did run a race with these rotors before I sold them and went with the BrakeTech brand.
here are some eye candy shots of both sets of rotors.. I tried the M4 calipers also on both sets and then my GP4 calipers. Both calipers worked great on either set of rotors.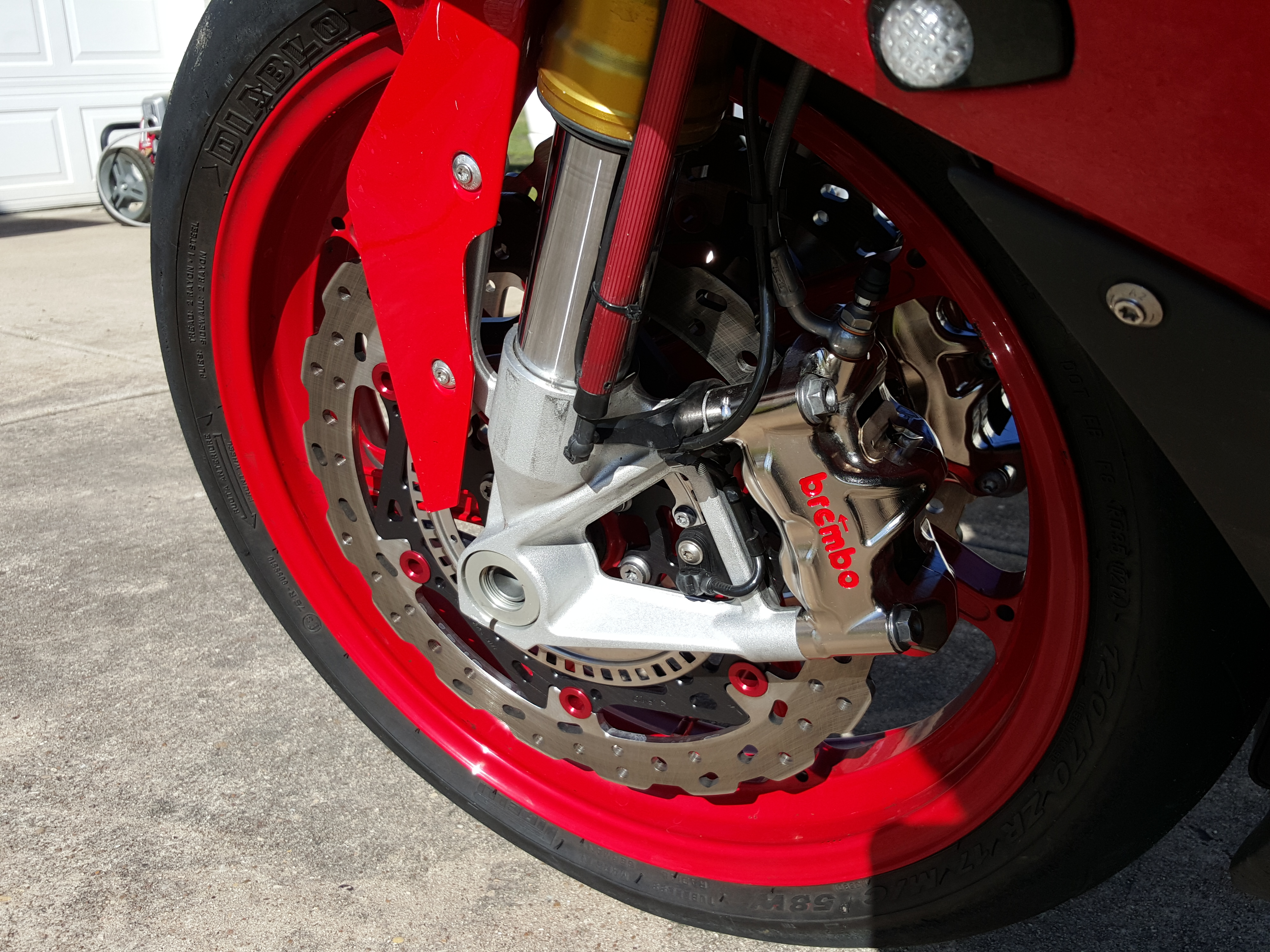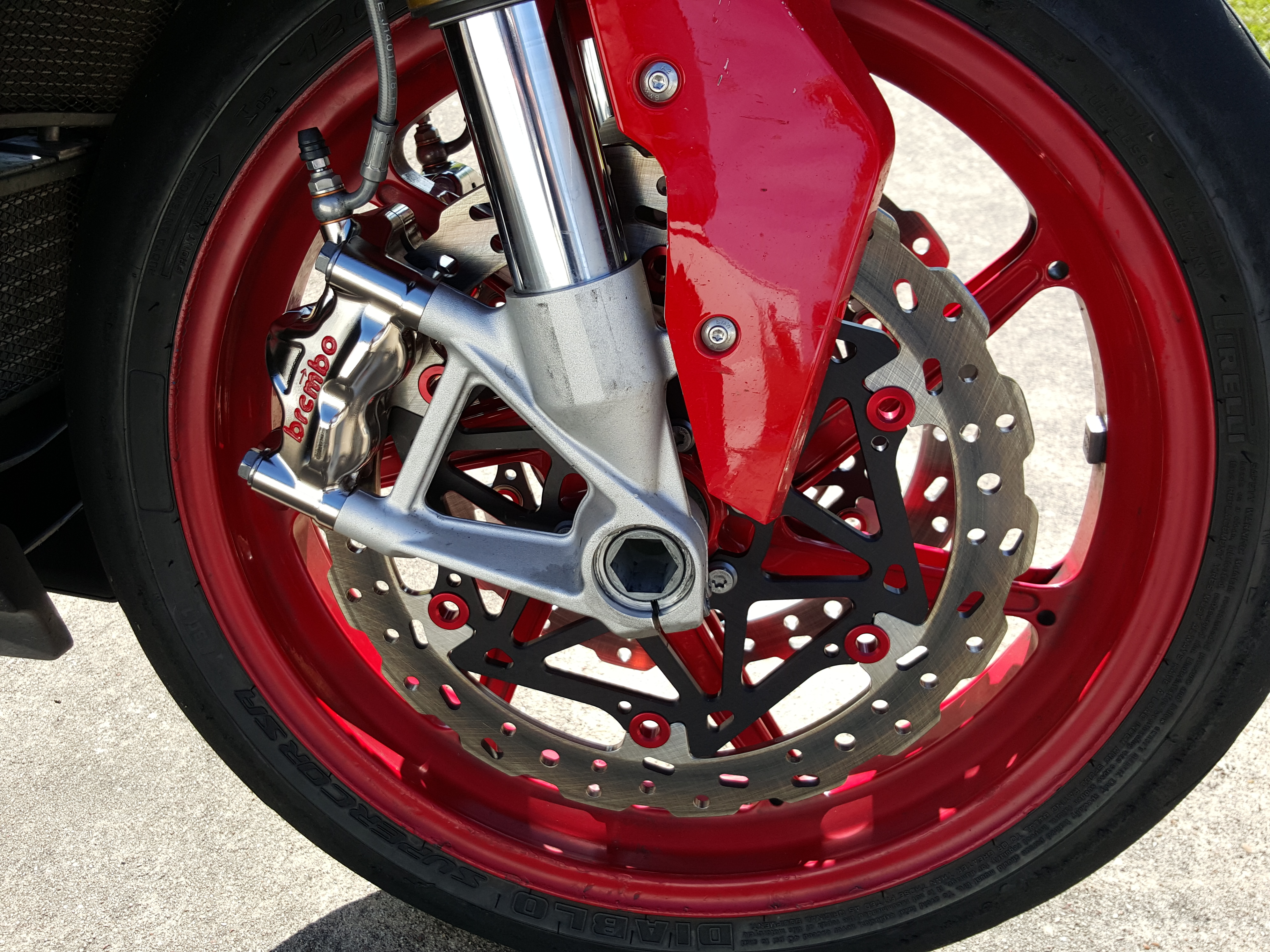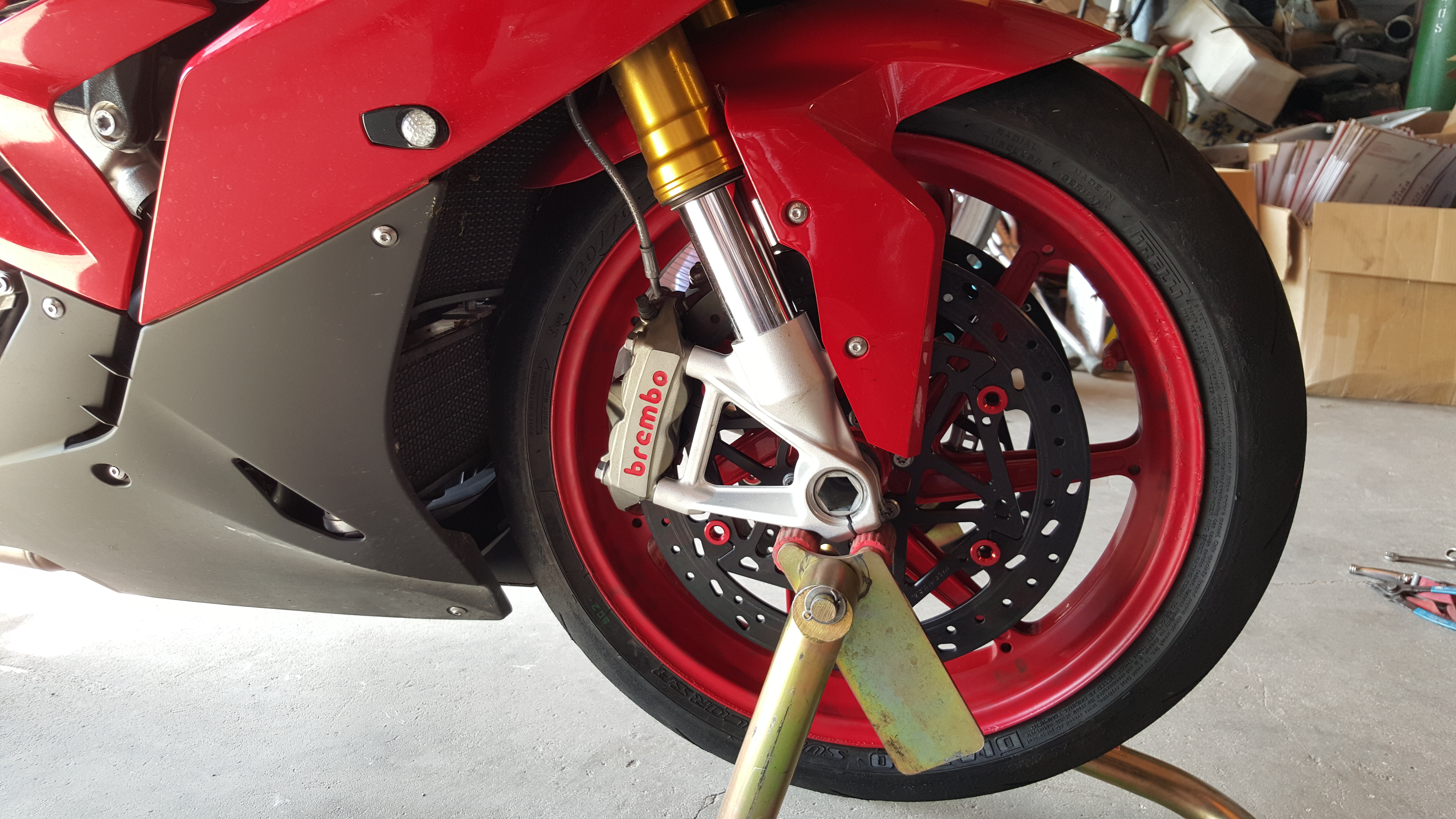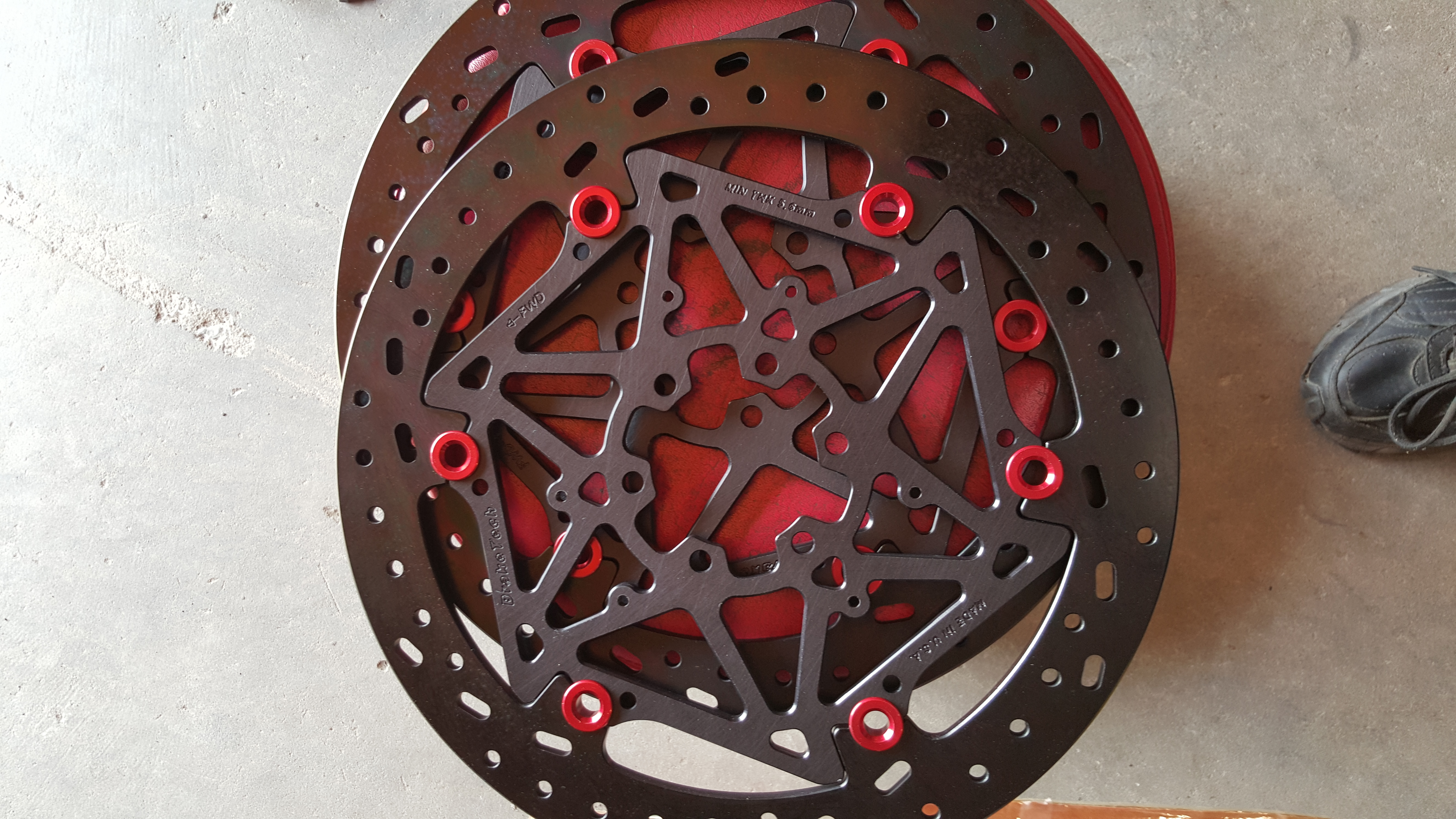 ---
CLONE ECU's are going to rule the world - ECU A against ECU B
All Keys Lost programming available FREE for some Forum members
Cut keys and programming available FREE for some Forum members
ECU to Cluster Matching with 200MPH available FREE for some Forum members
Add / delete DDC available FREE for some Forum members
All done here in the USA now and you dont have to ship to Poland