Member
Join Date: Apr 2013
Posts: 54
Would like one as a second bike. Would be great for pillion, long rides with wife. Still years away from now. Enjoying the sports riding too much for now
You can enjoy the sports riding on the XR, it turns pretty good.
How about some pix with the luggage installed? Always wonder what it would look like with the cases.
I have the 600 mile service scheduled for Wednesday, that's when I'm also having the luggage installed. The dealership didn't have the luggage in stock when I bought the bike. When I get the service done and bags installed, I will post up some pics.
Junior Member
Join Date: Jul 2013
Posts: 23
Out of curiosity, what made you choose the XR over the R1200GS. I just went through a similar transition from RR to an adventure. And I went with the GS for capability and less buzziness. Don't get me wrong though it was a hard choice as the motor in the XR is incredible.
Senior Member
Join Date: Aug 2010
Posts: 4,003
Congratulations! I bet it is a great deal of fun.

Out of curiosity, does anyone know where the beaky look for this style of bikes originated? The BMW looks like a Ducati Multistrada, but my guess is Ducati is also tapping into a historical style.
---
'15 S1000RR
Senior Member
Join Date: Oct 2013
Location: North Chesterfield, VA
Posts: 3,437
Quote:
Congratulations on the new bike. When I stop doing track days with my RR, the XR would be a very tempting next ride.
Granted I'm still green, having been away from real riding, for a long time, and never being that fast, but there's a coach with TPM that is impossible for me to keep in sight, on the track. He has a red XR, I have a 15 RR. He's a nice guy, but it does indeed hurt the stones, when I've been 2-3 laps on the track, and confident enough to really start pushing myself. I start believing I must be improving, because nobody's passed me in the last 2-3 corners. Then a red blur comes by me on the outside, and it's "that guy" who's got a couple years, pounds on me, and I have a machine that (to the naiive, on paper) should make up for the deficiency in skill/experience compared to the XR with more HP, less weight, better suspension.
I love my bike, and don't regret buying it. My point is, don't let the market the XR is aimed at deter you, as I personally know of one guy who rides the wheels off of one.
Oh, one more stone bruising, I passed him once on the straightaway, past halfway, and damn it, if that ole boy, outbraked me just before turn 1!
Now, I only pass him, if I can get by him in the first third of the straightaway, it's the only place I can get close enough.
Still having fun, but taking my lumps from him, and another coach on friggin Ninja 250.
---
2015 KTM SDC 1290R
2015 S1000RR - DDC
---
Last edited by 5150 Pops; 09-16-2015 at

06:59 PM

.
Junior Member
Join Date: May 2017
Location: Overland Park, KS
Posts: 8
Quote:
How about some pix with the luggage installed? Always wonder what it would look like with the cases.
Thought I'd post some pics with luggage since I didn't see any.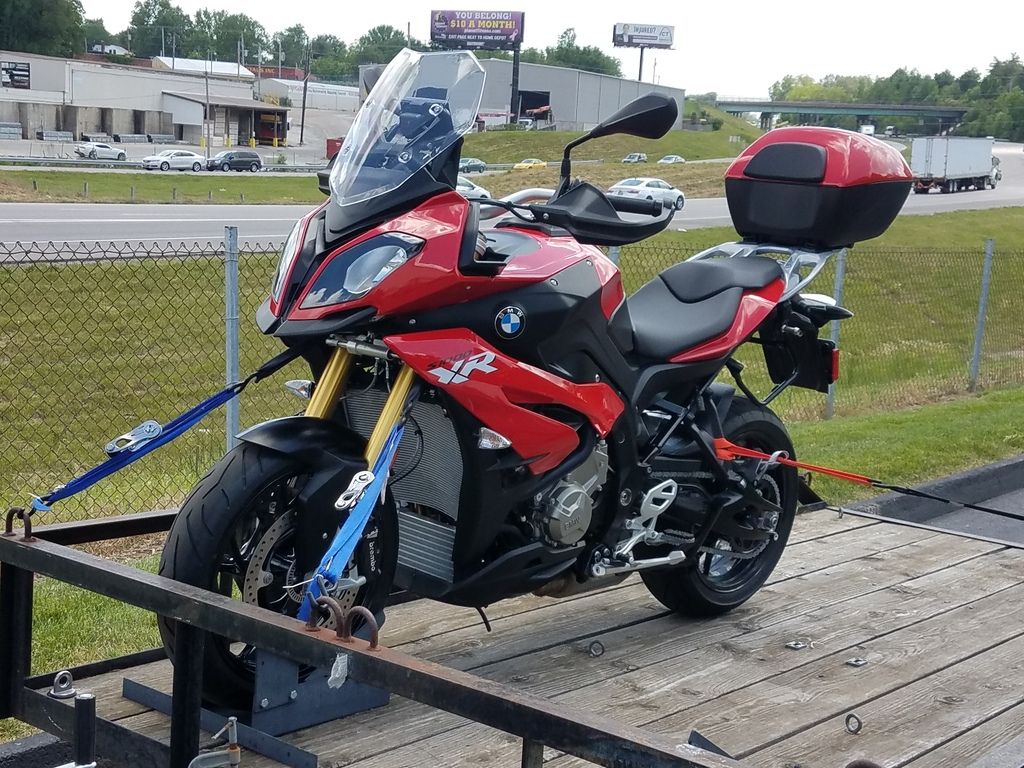 ---
Last edited by jmjenia; 05-22-2017 at

01:57 PM

.
Posting Rules

You may not post new threads

You may post replies

You may not post attachments

You may not edit your posts

---

HTML code is Off

---