Old
11-04-2019, 03:07 PM
Thread Starter
Member
Join Date: Nov 2018
Posts: 69
2020 CBR 215hp, no VTEC, ALL BLACK. S1k=still #1
---
*This forum needs to enable threat title editing......
https://www.motorcyclenews.com/news/...r-r-fireblade/
https://www.asphaltandrubber.com/bik...br1000rr-r-sp/
https://www.visordown.com/news/new-b...full-specs?amp
The BMW is still the choice in my opinion, especially for the VVT on the street.
But at least Honda had the common sense to offer an all black bike at launch.
I wonder if Honda can figure out a tune that works with USA restrictions, or if the USA is going to get another gimped bike......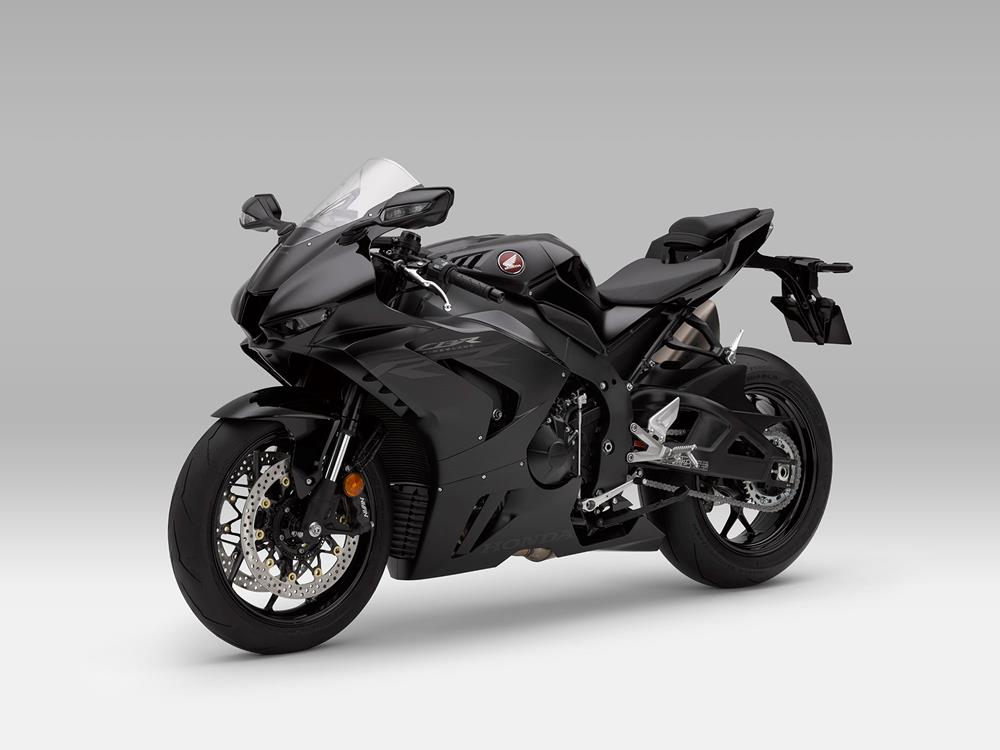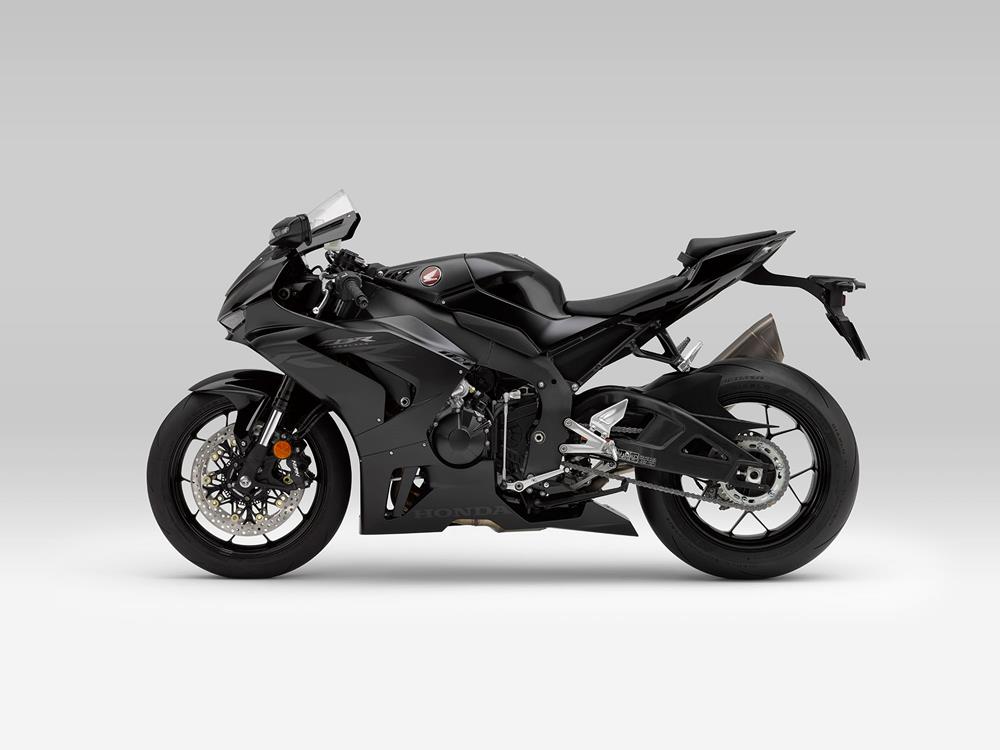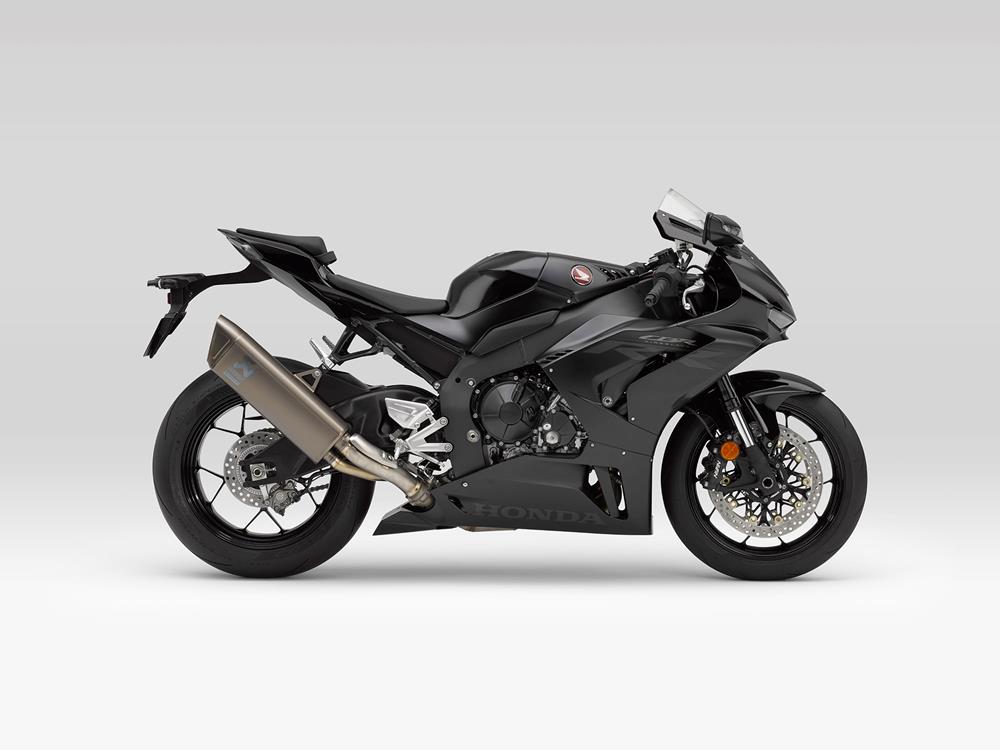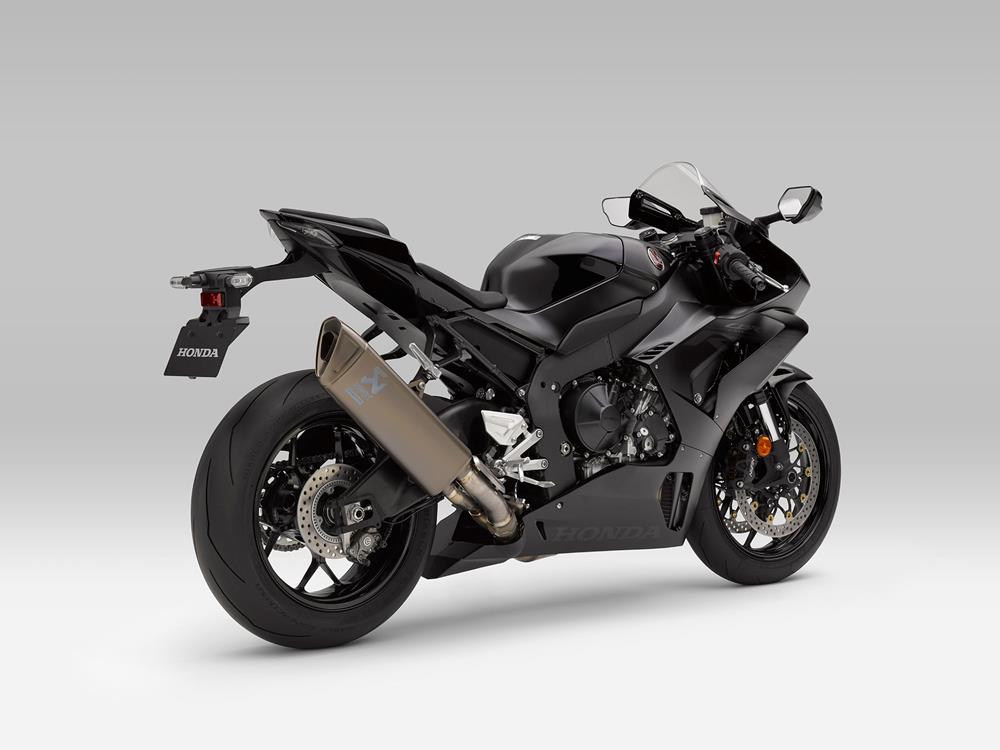 Most powerful Honda Fireblade ever announced
Published: Today 18:00

Updated: Today 17:22

Most powerful Honda Fireblade ever announcedMost powerful Honda Fireblade ever announcedMost powerful Honda Fireblade ever announcedMost powerful Honda Fireblade ever announcedMost powerful Honda Fireblade ever announcedMost powerful Honda Fireblade ever announcedMost powerful Honda Fireblade ever announcedMost powerful Honda Fireblade ever announcedMost powerful Honda Fireblade ever announced8 of 9
Honda is going all-out for superbike glory with its new 215bhp Fireblade.

Sitting at the heart of the new CBR1000RR-R isn't the V4 some were anticipating, but an all-new, ultra short-stroke inline four-cylinder 999.9cc engine with the same 81 x 48.5mm bore and stroke as the RC213V-S (the old Blade was 76 x 55mm).

It also happens to have the same bore as the 998cc Ducati Panigale V4R and makes almost the same power as the 217bhp Italian, which shows just how much Honda mean business.


2020 Honda Fireblade specs
999.9cc inline four
215bhp @ 14,500rpm
83ftlb @ 12,500rpm
201kg wet
£TBC
The motor has a new top end, including a swap to finger followers and DLC (Diamond Like Coating) cams, which reduces friction and improves durability. There is also a clever new patent-pending semi-cam gear train, which is just code for 'shorter cam chain'.

The bottom end has been worked over too. The con-rods are now forged from a titanium alloy, the small ends are coated with Beryllium copper and the piston skirts are Teflon-coated.

All of this reduces friction, allowing Honda to rev the engine like mad and achieve the big power figures they've clearly been chasing for track success - it's got a whopping 26bhp more than the outgoing model.

This obviously hasn't been without its difficulties – the new engine has an intricate cooling system to prevent bore distortion while at high rpm the pistons are sprayed with oil to cool them down.

Helping to shovel as much air as possible into its gaping maw is a new air intake, which apparently is so direct Honda had to ditch the ignition barrel and fit a keyless system, aping the RCV213V-S

A new exhaust features a silencer made by Akrapovic, which has been designed with a load of funky valves and pipe work. These not only push it through Euro5 without too much kicking and screaming but also help reduce the size of it by a third. Having said that, overall wet weight is up from 195kg to 201kg and some of that could be down to the extra cataluysts in the exhaust.

The Blade has always handled sweetly in road trim, but as a racer Honda must have felt it needed improving. Its aluminium frame looks simialr to the outgoing machine's, but its weight balance and rigidly has been revied and there's an RCV-style 30.5mm longer swingarm. The wheelbase has been increased by a whopping 48mm for stabnility while the crank is further and higher from the front wheel, for a higher centre of gravity and easier high speed turning.

The suspension is as adjustable and fiddly as you'd expect (the SP version bags you new Öhlins electric bits) while the brakes are stronger (fancy Stylemas on the SP, originally seen on the Panigale V4 in 2018). Honda has also dithced its old-school 190/.50 x 17 rear tyre for a modern 200/55 for more side grip.

Already updated for the current model at the beginning of 2019, its electronics are the same for the most part with small updates. The throttle has been updated for faster response at part throttle, while launch control comes as standard. The IMU now works across six axis rather than five for more accurate measurements, which has allowed Honda to add 'slip rate control'. This is just a fancy way of saying that the rear wheel losing traction as you turn (affecting the front/rear wheel diameters) no longer confuses the bike's brain. ABS has Sport and Track modes, for the first time.

The Blade has always had the least-racy rider aids of all the superbikes, so it will be interesting to see how these new electronics will work on the track.

Honda have based the 'inner fairing winglets' on the aero set-up seen on its MotoGP RC213V racer. They claim the road bike's wings provide a similar level of downforce (which will be more of a benefit at high track speeds), while also making the Blade the most aerodynamically efficient of all the superbikes out there.


The new Blade's fairing is completely redesigned with the fuel tank now 45mm lower than previously and a new screen, replacing the ridiculously low item on the current machine, claimed to smooth out airflow over bike and rider significantly.

The lower fairing has been extended and shaped to channel air downward. This has two effects: in dry conditions, less air hits the tyre, lowering drag while in the wet, less water hits the tyre, improving grip.

To let air flow around the rider's feet with minimum resistance the sides of the rear hugger are carefully shaped while its upper side is cut-out to vent air that channels up from underneath either side of the swingarm, decreasing rear lift. Honda claims a best-in-class drag coefficient of just 0.270.

It looks like Honda have got bored of being beaten by its rivals on road and track and have pulled out all of the stop to create a far sharper Blade.

Keep an eye on MCN for our full 2020 Honda Fireblade bike review once we've ridden it.

---
Last edited by 19s1k; 11-04-2019 at

03:51 PM

.
Old
11-04-2019, 03:54 PM
Thread Starter
Member
Join Date: Nov 2018
Posts: 69
https://www.roadracingworld.com/news...TlEP3GElpkZ6hs
More, from a press release issued by American Honda:

Honda Passion Leads to All-new 2021 CBR1000RR-R Fireblade SP

More powerful and technologically advanced model adds to Honda's supersport legacy



November 4, 2019 — TORRANCE, Calif.

Honda Motor Co. founder Soichiro Honda dreamed of competing in races around the world—and winning—with a vehicle of his own making. Driven by the same competitive spirit, and having since amassed the most premier-class Grand Prix victories of any manufacturer, Honda announced today the 2021 CBR1000RR-R Fireblade SP. An evolution of Honda's legendary 1,000cc sportbike, the all-new model draws heavily on MotoGP technology and will carry Honda's sport motorcycle lineup into the future while also bolstering its racing efforts in series including the FIM Superbike World Championship.

Designed from the ground up with involvement from Honda Racing Corporation (HRC) and an extreme focus on outright track performance, the CBR1000RR-R Fireblade SP pairs a more compact, yet more powerful inline four-cylinder engine with an all-new frame with optimized rigidity for improved grip and feel. An advanced suite of electronic rider aids works to enable fast lap times, while aerodynamic technologies from the RC213V MotoGP race bike are used to both increase downforce and improve braking stability. For the first time, the "Fireblade" name is being used in the U.S. market.

"From our earliest days, Honda has been committed to developing class-leading motorcycles capable of winning races," said Chris Cox, American Honda's Manager of Experiential Marketing/Public Relations. "Developed around technologies and information gleaned from Honda's Grand Prix racing efforts, the 2021 CBR1000RR-R Fireblade SP highlights the brand's competitive spirit, and we're excited for riders to experience the latest in our storied line of sport motorcycles."

CBR1000RR-R FIREBLADE SP

Focusing on outright track performance, engineers have developed the CBR1000RR-R Fireblade SP with engine and chassis technology from MotoGP, the all-new model drawing heavily on the RCV combustion efficiency and low-friction solutions. The engine is more compact than the inline four-cylinder powerplant it replaces and benefits from the use of high-end technologies like titanium connecting rods, forged aluminum pistons and finger-follower rocker arms.

The CBR1000RR-R Fireblade SP uses an all-new aluminum diamond frame with increased vertical and torsional rigidity, but decreased horizontal rigidity, for maximum levels of grip and feel. A longer swingarm—stamped from aluminum of 18 individual thicknesses—is developed with lessons learned through Honda's Grand Prix efforts, further highlighting the connection between the all-new model and Honda's championship-winning race bikes.

Honda Selectable Torque Control (HSTC) has been optimized and an adjustable Start Mode joins Power, Engine Brake and Wheelie Control; a quick shifter is standard. The CBR1000RR-R Fireblade SP is outfitted with a six-axis Inertial Measurement Unit (IMU), three-level Honda Electronic Steering Damper (HESD) and second-generation Öhlins Smart Electronic Control (S-EC) suspension and user interface. New Brembo Stylema brake calipers bite 330mm rotors through two-level ABS. The bodywork and riding position have an uncompromising focus on aerodynamic performance, and the fairing features MotoGP-derived winglets to generate downforce. A full-color TFT screen and Honda Smart Key are the finishing touches.

· Pricing: TBD

· Availability: June 2020

· Color: HRC Tricolor
looks terrible in the red blue scheme... great in black... front kinda like the last cbr600rr... winglets nicer than aprilia... akra exhaust looks nice but a bit long

overall id say the BMW looks better... weighs less too... but its nice to see honda finally step up their game, its about time.
if 93 says it's a rocket then that says something.

The new blade makes 10hp and revs 1000 RPMs higher than any other bike in its class, only V4R comes close at twice the cost. The new frame, tank and dimensions are straight from MotoGP HRC work. Best part is the rear brake mounts under the swingarm, only Aprilia offers that option.

Does not have cruise control and heated grips, WTF was Honda thinking??
---
2015 s1000RR (dead)
2016 R1
2017 R6 (track)
>10K club president.

--------------------------------------------
If you ain't slidin', you ain't got enough lube
Quote:
if 93 says it's a rocket then that says something.
Shock news. Bloke who is paid $10M a year by Honda says nice things about new Honda.
The bike may or may not be awesome. Honda ought to be more than capable of building an awesome bike, but the fact that a Honda factory rider says its a rocket means nothing.
Quote:
Shock news. Bloke who is paid $10M a year by Honda says nice things about new Honda.
46 said the same thing about he R1.
93 said the same thing about the new blade.
Has anyone said anything about the new RR? Nothing, because BMW does not have any top riders, and it's not doing well in WSBK
Looks like Isle of man TT and road racing in general where the RR shines.
---
2015 s1000RR (dead)
2016 R1
2017 R6 (track)
>10K club president.

--------------------------------------------
If you ain't slidin', you ain't got enough lube
Member
Join Date: Feb 2017
Posts: 37
Junior Member
Join Date: Dec 2018
Posts: 23
Quote:
Originally Posted by
TheRoadWarrior
View Post
looks terrible in the red blue scheme
Looks like a red bike with white/blue/black on it, Spiderman would love it. Personal preference, I like white with red/blue accents.
Also ...
https://i.imgur.com/qjl0BbN.png
---
Last edited by xorbe; 11-04-2019 at

06:45 PM

.
Senior Member
Join Date: Nov 2010
Posts: 297
When I see big figures I'm always curious to see it on the dyno. So many bikes claiming high but still sit in the high 180s rather than 195-200 plus

Hate the wings too. But I hate wings in general
What exactly makes the S1000RR #1?
Posting Rules

You may not post new threads

You may not post replies

You may not post attachments

You may not edit your posts

---

HTML code is Off

---