LighTech Chain Adjusters for BMW S1000RR
---
LighTech Chain Adjusters not only provide a trick look to the rear end of your motorcycle but they're also a precision instrument for adjusting your motorcycle chain. A straight, properly tensioned chain will last longer saving you money in the long run. What sets LighTech chain adjusters apart from other brands on the market today is their click detent adjustment scheme which is akin to that of suspension adjustment knobs. A scale is laser-etched on the unit in a high-contrast manner, making chain adjustment quick and easy, even in low light. In this way, you can count clicks audibly and verify adjustment so you can be confident you're doing things right. As an added bonus, you won't have to deal with the OEM chain adjuster blocks falling out of place every time you go to swap out tires. And, these chain adjuster blocks are manufactured to tight tolerances which removes axle slop in the rear, further enhancing precision chain adjustment.
LighTech aftermarket motorcycle parts are not yet available on our website. To order a set of LighTech BMW chain adjusters, call TJ at 866.931.6644 ext 817. You can also email us, send those to FORUM at RIDERSDISCOUNT dot COM with LIGHTECH S1000RR CHAIN ADJUSTERS in the subject line and we'll get back to you right away.
Each LighTech chain adjuster kit comes complete with all necessary hardware and simple installation instructions with torque specifications.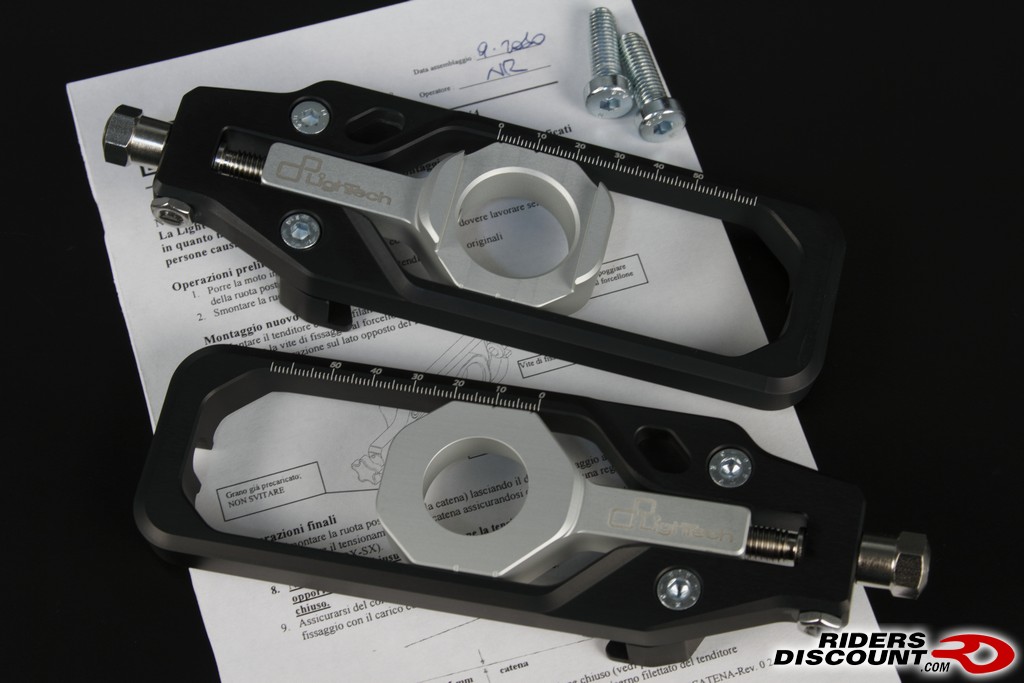 A bracket is attached to the back side of each chain adjuster to securely wrap the device solidly in position against the swingarm.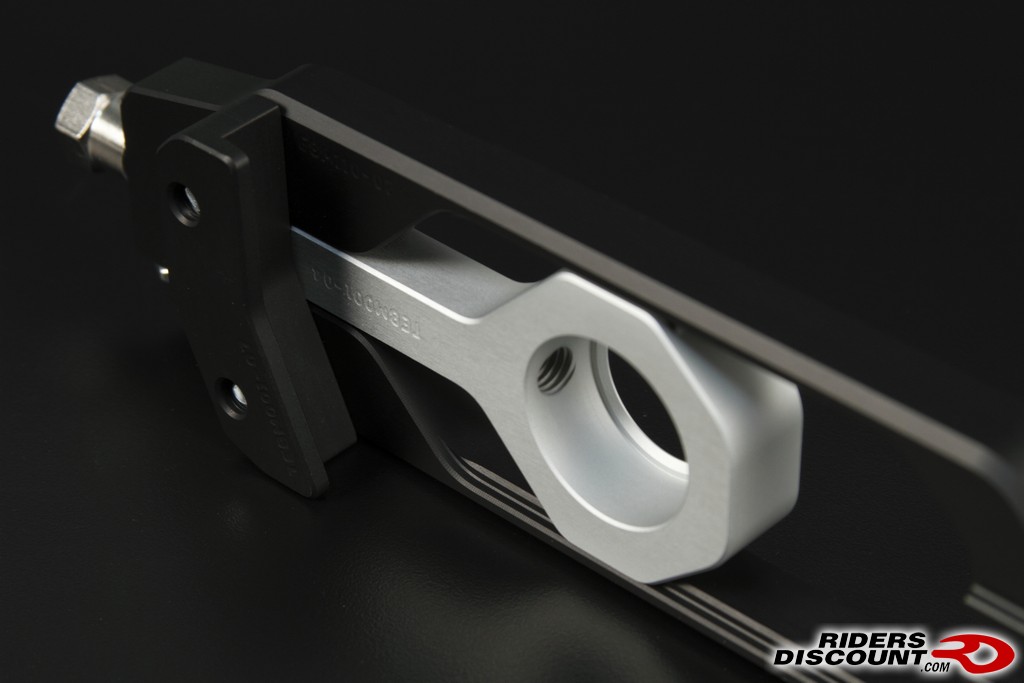 Each axle block rides on a rail that is positioned between the main chassis of the adjuster and the swingarm.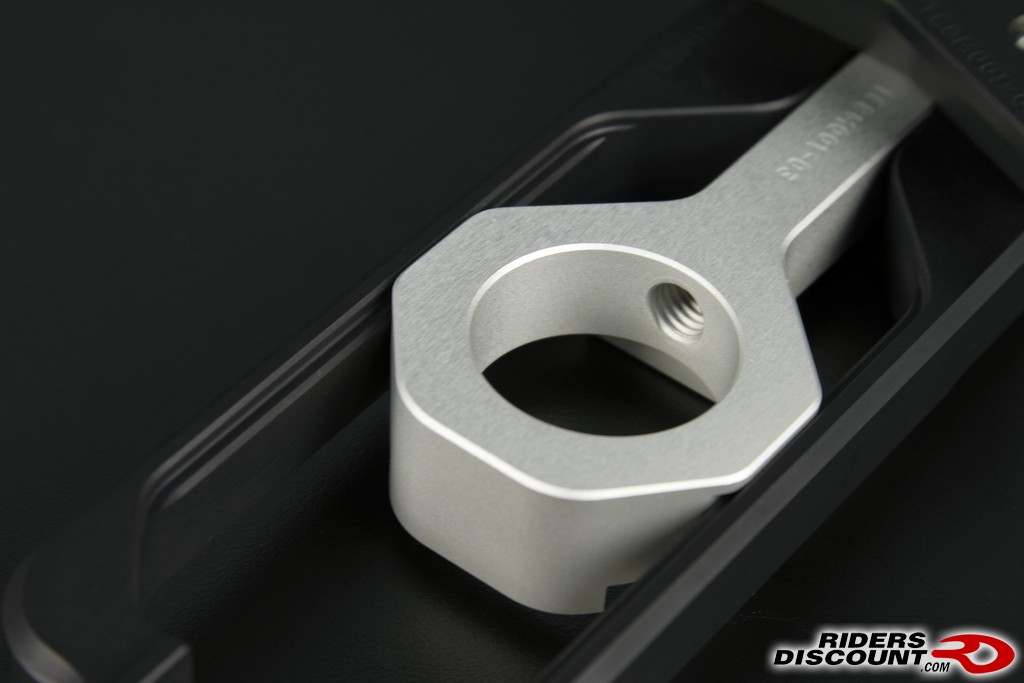 A precision metric scale is etched into the axle adjuster itself. This, along with a pair of notches that are machined into the axle block itself, provide for instant chain alignment reference.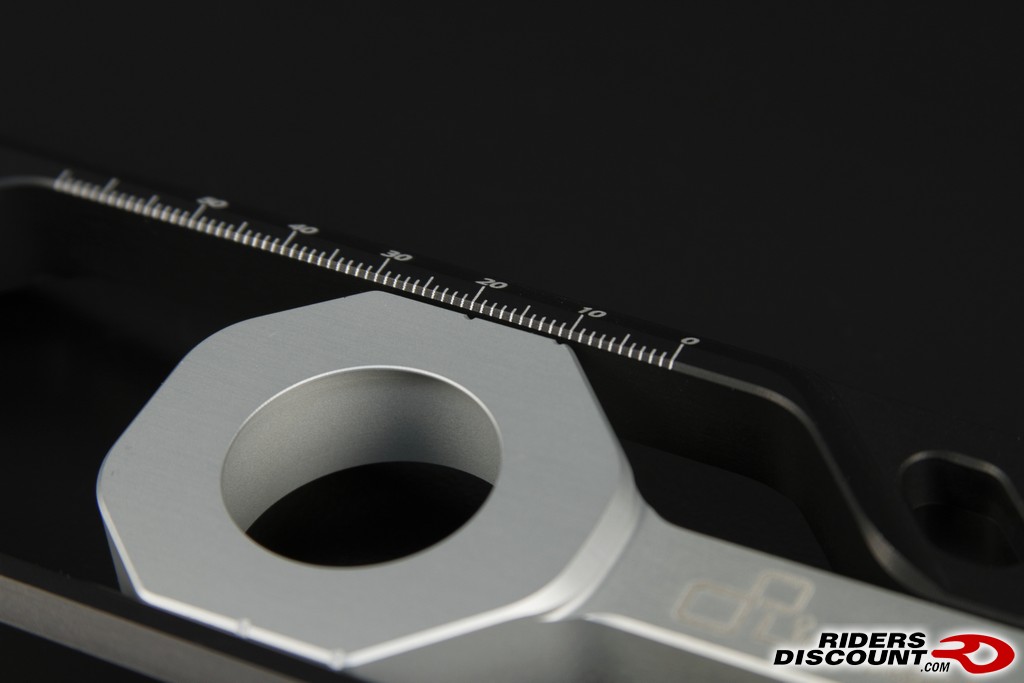 As mentioned, the adjuster bolts have a detent mechanism within them so you could simply count the clicks when making adjustments to one side and then repeat that on the other for quick, easy chain alignment.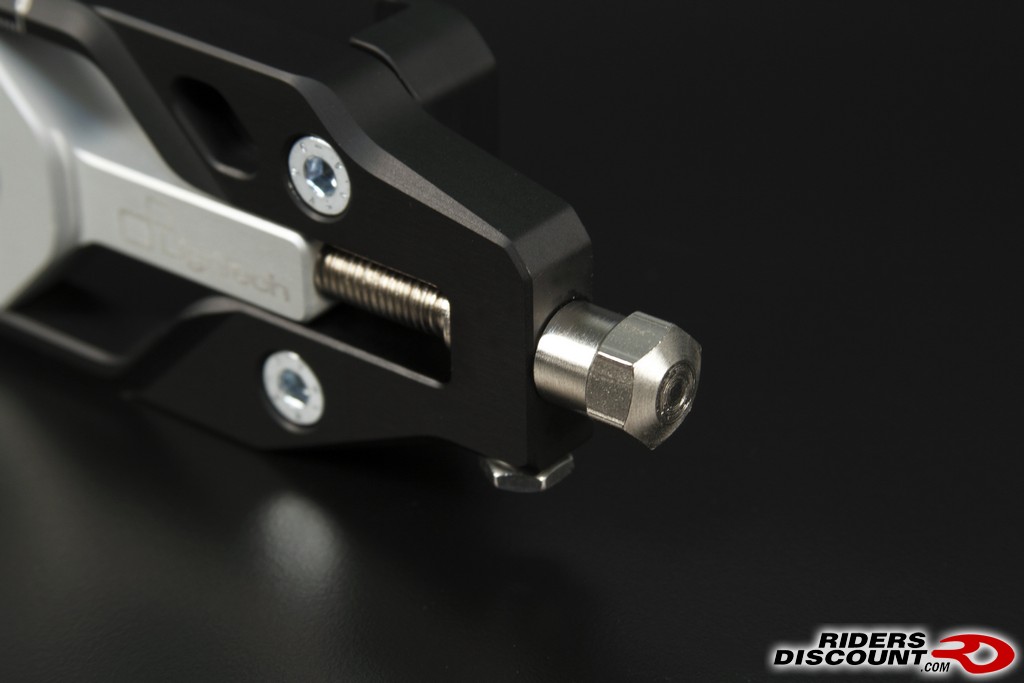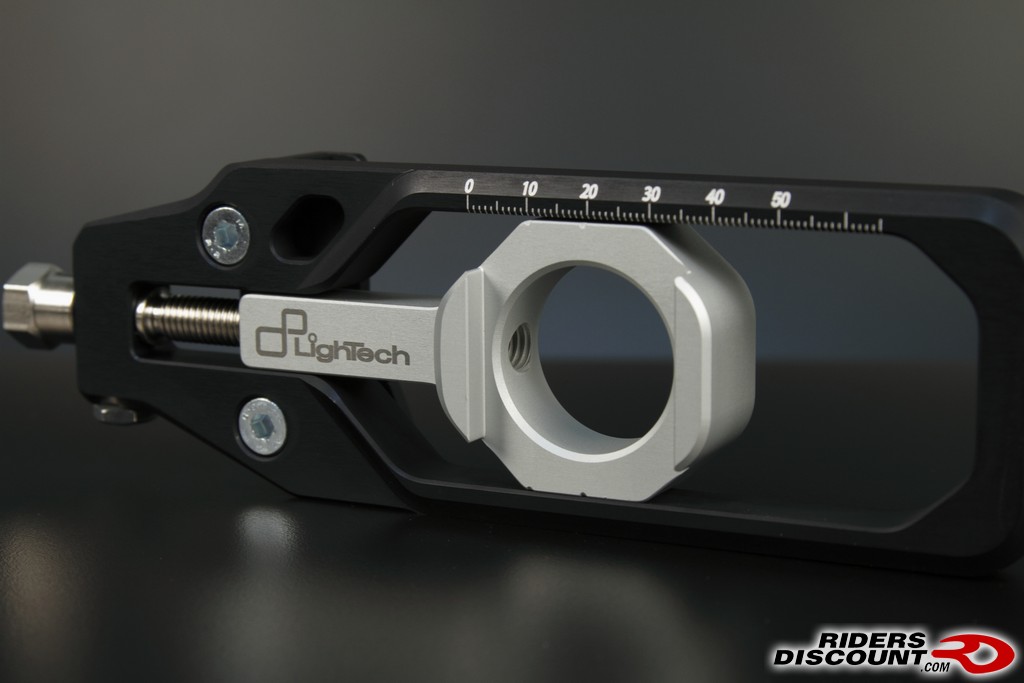 ---
Last edited by RidersDiscount; 05-20-2012 at

09:52 AM

.
Senior Member
Join Date: Sep 2010
Posts: 1,137
iv got them in blue and they look absolutely the dogs nuts on a motorsport
dammit.. I ordered these like 2 weeks ago from another company... GRRR... woulda rather went with you RD
---
'95 Suziki GSXF 600 (Katana) (sold)
'10 BMW S1KRR (Thunder Grey) aka. Black Betty (totaled)
'11 BMW S1kRR (Shine Yellow) aka. Bumblebee
Super Moderator
Join Date: Mar 2010
Location: Silicon Valley
Posts: 2,033
Please email price, also interested in one of the black Lighttech bolts axle bolts

Michael
How much for the black ones?
---
Last edited by Dshred; 03-17-2011 at

11:27 AM

.
Junior Member
Join Date: Aug 2010
Location: Santa Cruz, CA
Posts: 2
I want!! How much are they going for in black?
Platinum Site Sponsor
Join Date: Jan 2010
Location: Lowest Price, Guaranteed
Posts: 4,593
LighTech Chain Adjuster Color Options
---
Here's a look at all of the colors we have available for S1000RR chain adjusters from LighTech.
Choose wisely.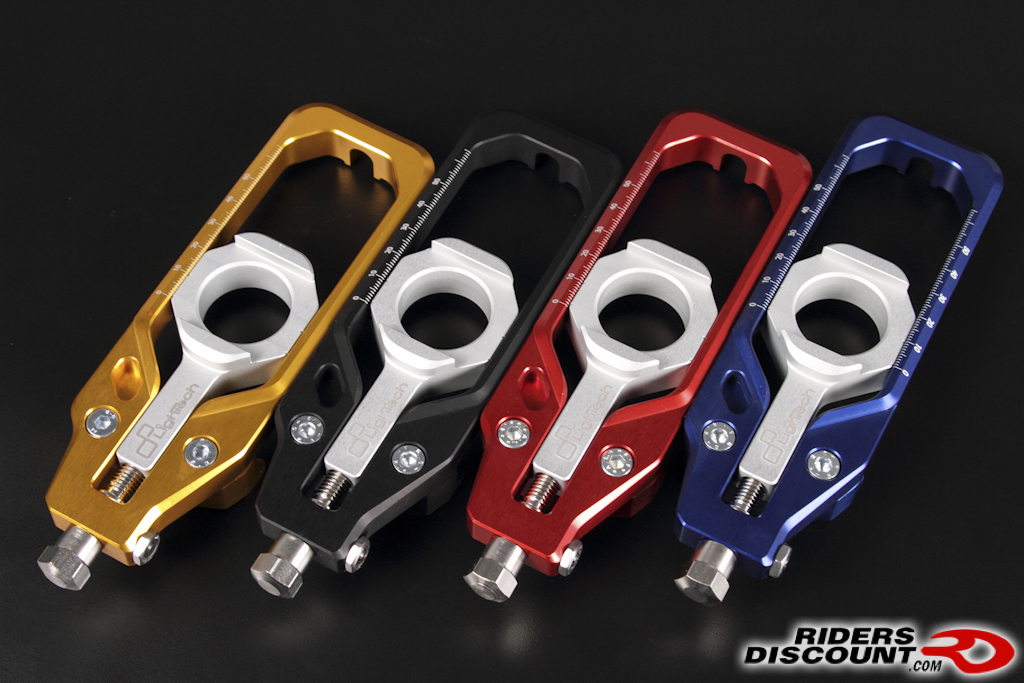 Red LighTech chain adjusters.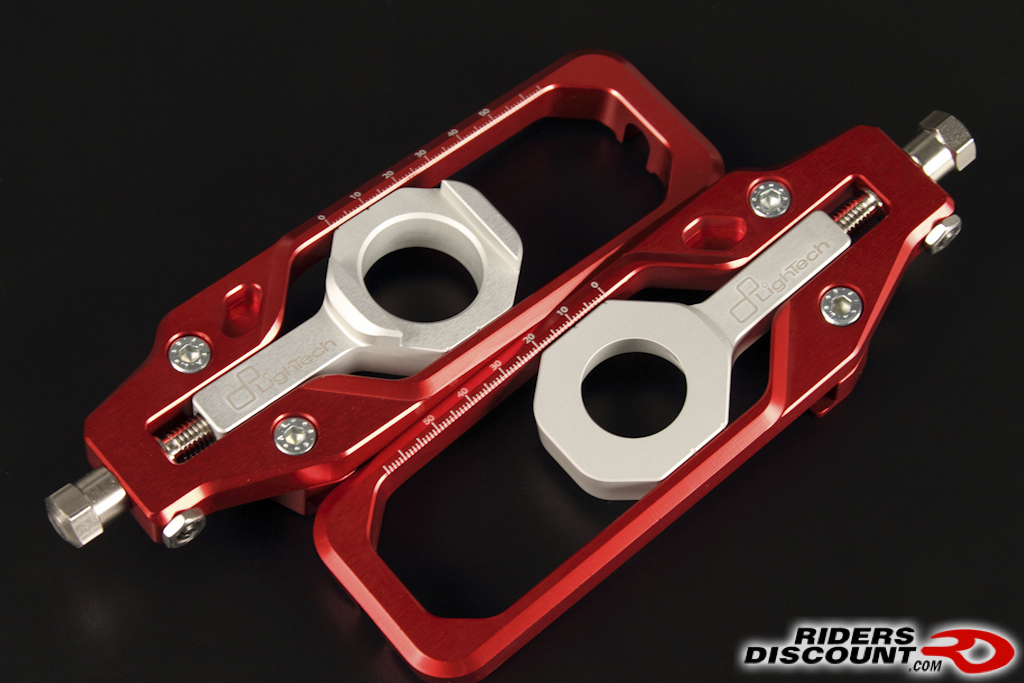 Blue LighTech chain adjusters.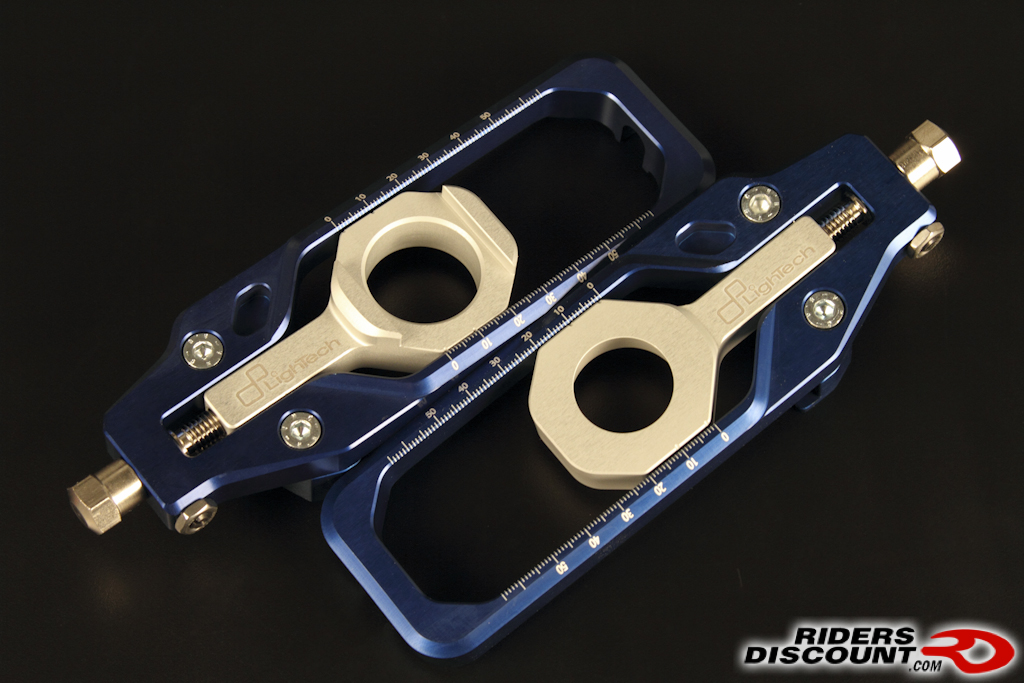 Gold chain adjusters for the BMW S1000RR.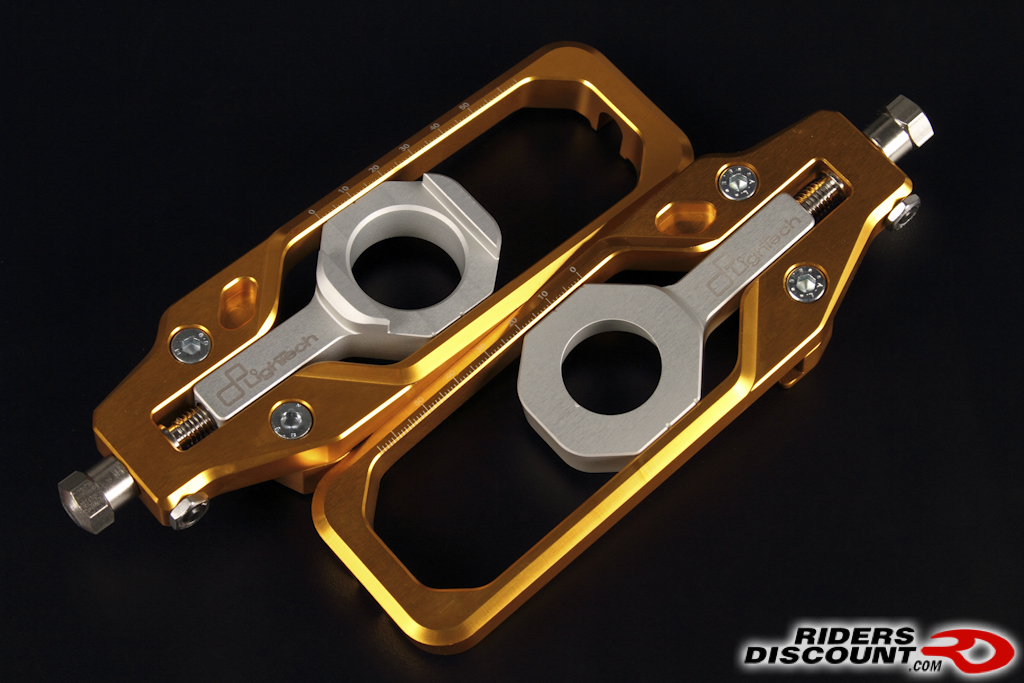 ---
Last edited by RidersDiscount; 12-30-2012 at

10:12 PM

.
Platinum Site Sponsor
Join Date: Jan 2010
Location: Lowest Price, Guaranteed
Posts: 4,593
Here's a photo of LighTech chain adjusters on the S1000RR.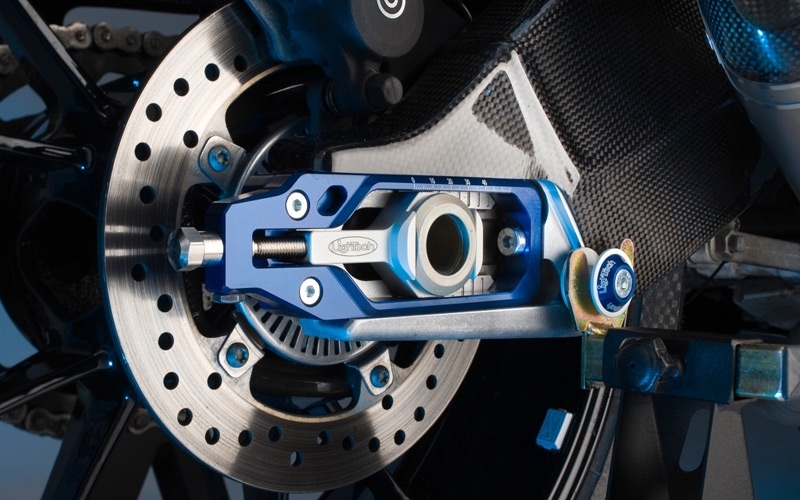 ---
Last edited by RidersDiscount; 04-15-2011 at

03:33 PM

.
Member
Join Date: Mar 2010
Location: San Diego, California
Posts: 94
Hello,

Please let me know what the pricing is.

Best regards,

Greg
Posting Rules

You may not post new threads

You may not post replies

You may not post attachments

You may not edit your posts

---

HTML code is Off

---