2012 Isle of Man TT Arai Corsair-V Limited Edition Helmet
---
The Isle of Man TT may have wrapped up last weekend, but that doesn't mean that the celebration has to be over. For the third year in a row, Arai has released their their extremely limited edition helmet to commemorate the event. The 2012 Arai IoM TT helmet celebrates 101 years of racing on The Mountain where riders continually push the limits of their wit and their machines over the winding 37.75 mile course. This years' design was once again created by Aldo Drudi, whose work is well known to many motorcycle racers and enthusiasts alike. And, just like Arai's standard Corsair-V, this helmet is entirely hand-made and features superior ventilation, exceptional comfort and an outstanding finish.
This is a
very
limited release that is not available for online sales, so be sure to get in touch with TJ today if you are interested! You can call him at 866.931.6644 ext. 817 or stop by our retail location.
The 2012 Arai Corsair-V Isle of Man Tourist Trophy Limited Edition helmet.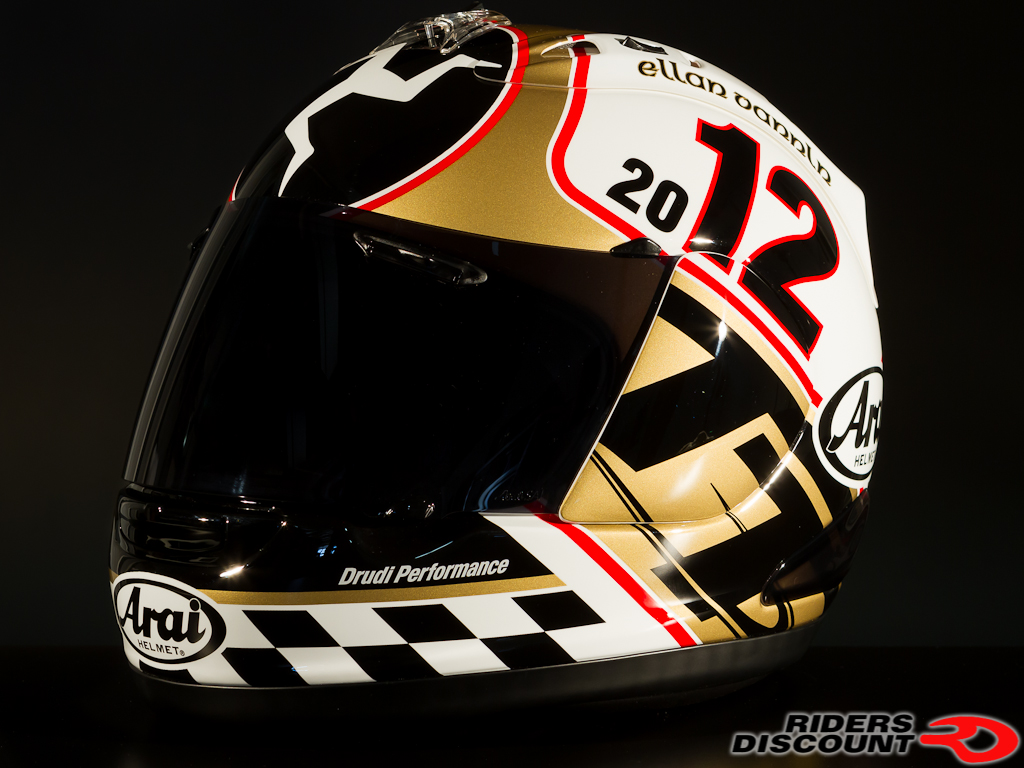 Arai has had a long history of supporting the Isle of Man TT races, and it is therefore fitting that the company was chosen to create these limited edition helmets. Get one for yourself before they're gone forever!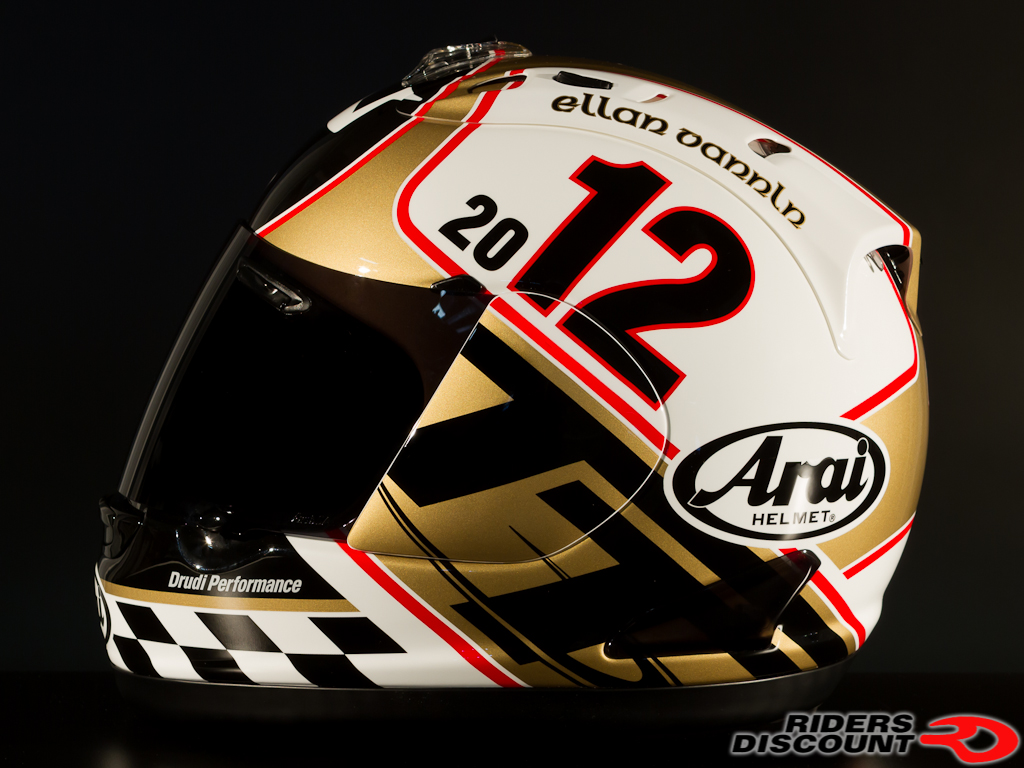 The rear of the helmet is adorned with a map of the IoM TT circuit.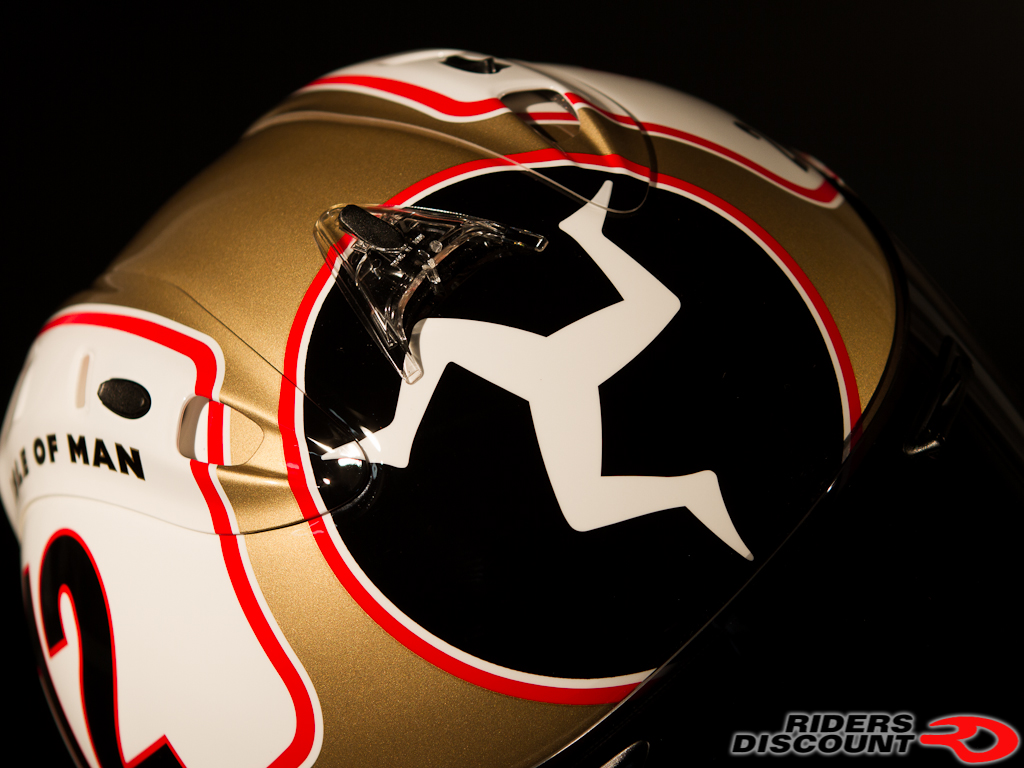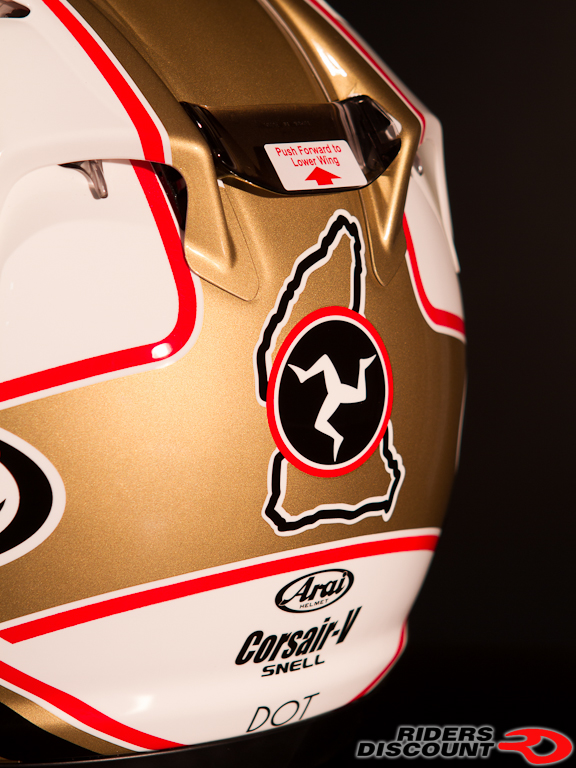 Both of the Corsair-V's Hyperridge top vents have "Isle of Man" painted on them, but only one is in English. The second is in the native Manx language and it reads "Ellan Vannin."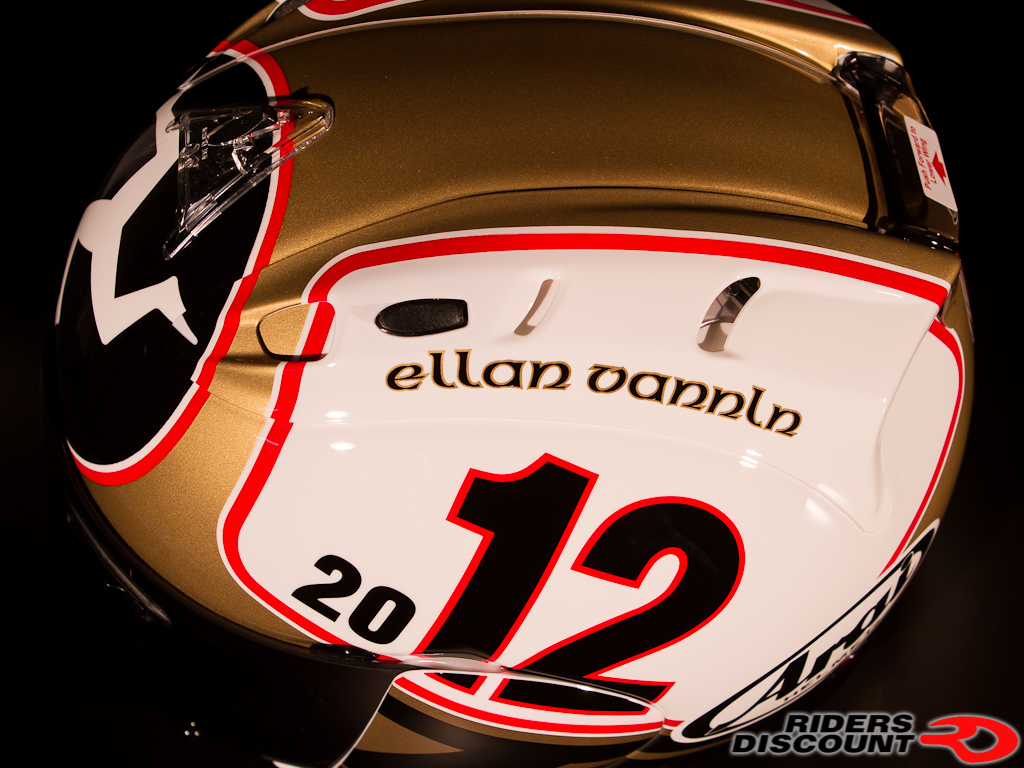 We think that a gold shield compliments this awesome helmet perfectly. What about you?
There are still a few limited edition 2012 Arai Corsair-V Isle of Man TT helmets available, so be sure to give TJ a call at 866.931.6644 ext. 817 if you're interested.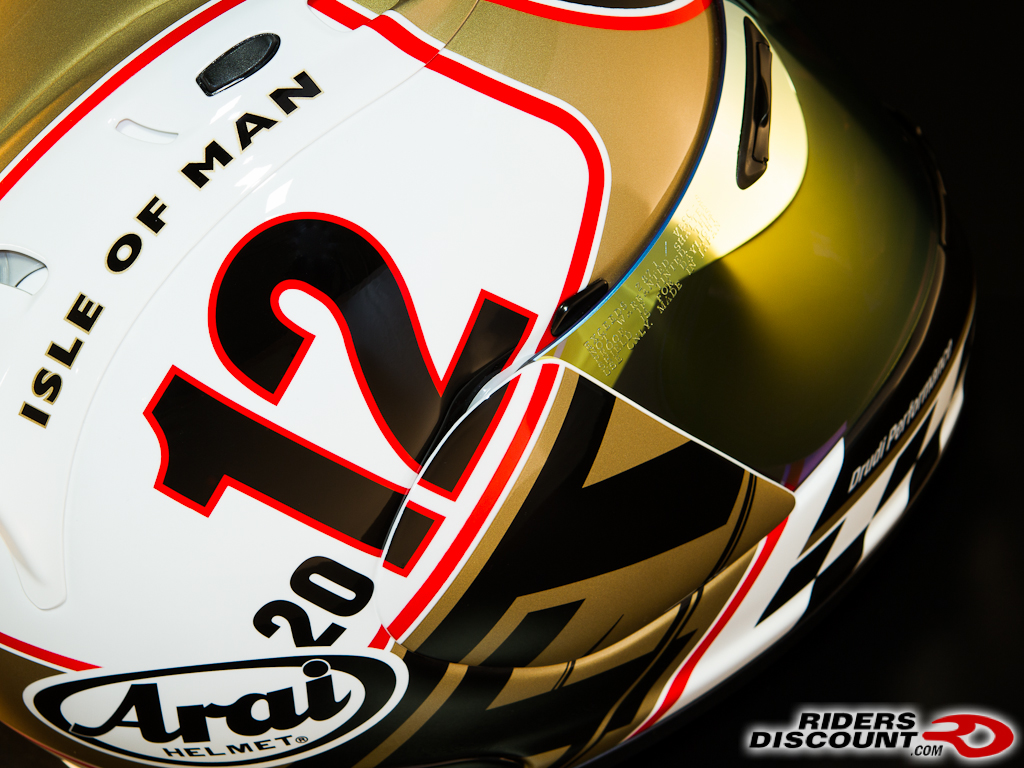 Down to only a few medium and larges left. Do not miss out on a very unique helmet.
Little details like having the island's name written in English and Manx help make this helmet a classic. We still have a few left in medium and large, so don't miss your chance to pick one up before this limited edition is gone for good!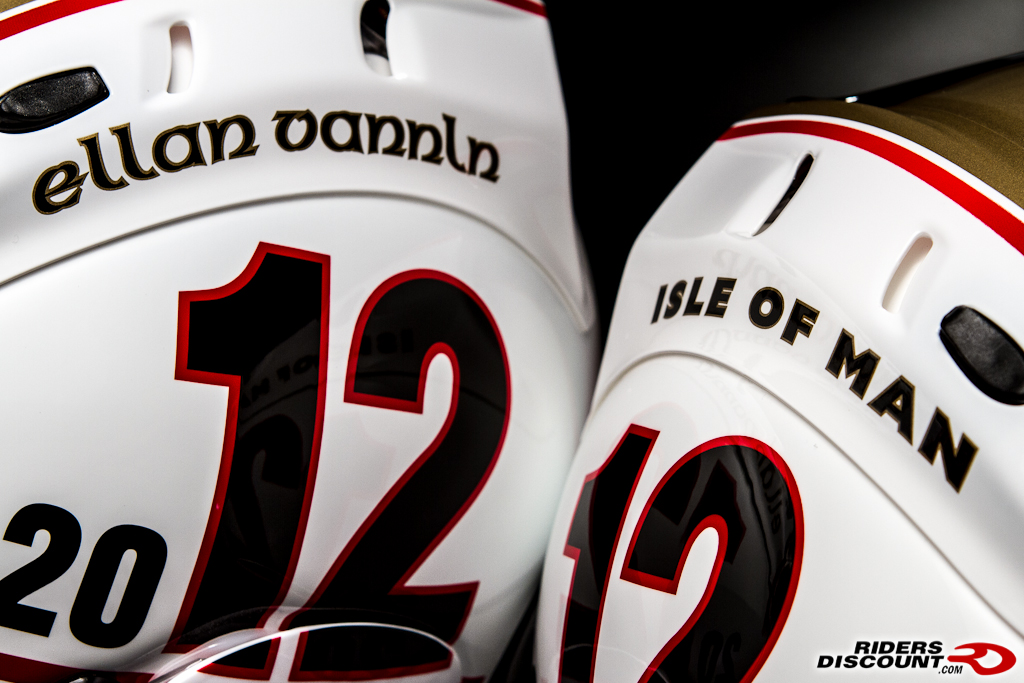 Sponsor/Admin
Join Date: Nov 2009
Location: US/Spacecoast, FL
Posts: 7,704
TJ, loved my 1st Arai, the Haslam Fire and Water... but unfortunately it took a hit a couple weeks ago during my get-off on our last race event of the season
So this one has gotta be the baddestass one I've seen from Arai since then.
Please send me one out - Large.
Thanks man!
Sponsor/Admin
Join Date: Nov 2009
Location: US/Spacecoast, FL
Posts: 7,704
Quote:
Originally Posted by
RidersDiscount
View Post
It will ship today.
Thank you sir! Can't wait to get it... got the new tinted screen and tear-offs all ready to go on.
Lifetime Member
Join Date: Jun 2011
Posts: 163
Send me a price please, medium. Thanks
Posting Rules

You may not post new threads

You may not post replies

You may not post attachments

You may not edit your posts

---

HTML code is Off

---