Member
Join Date: Jun 2012
Posts: 60
Quote:
I'm hoping the exchange rates will get better so I can afford one.haha Otherwise, it will be an Arrow system going under the bike soon.
+1 i already ordered the arrow evo 2 from ebay!! 970 euro with shipping to my door !! i think its the best price
Member
Join Date: Aug 2012
Location: Bedfordshire
Posts: 60
Good guys at Austin Racing, got the gp2 system, a v3 can (slightly quieter when commuting) rapidbike race module and quick shifter.
Bike made 185whp initially and finished at 190 with better midrange, the bike feels much more lively but is quite rich, we left the auto tune running on the stock sensors to trim the fuelling and I've been playing with quick shifter settings and have them almost spot on now but due to having it fitted late in the uk biking season have been very restricted on testing time.
The last time out I played with the engine braking settings which were interesting felt nice to have it run into corners a bit easier but was only out for an hour and a half so much more scope for playing in the spring.
Here's some pics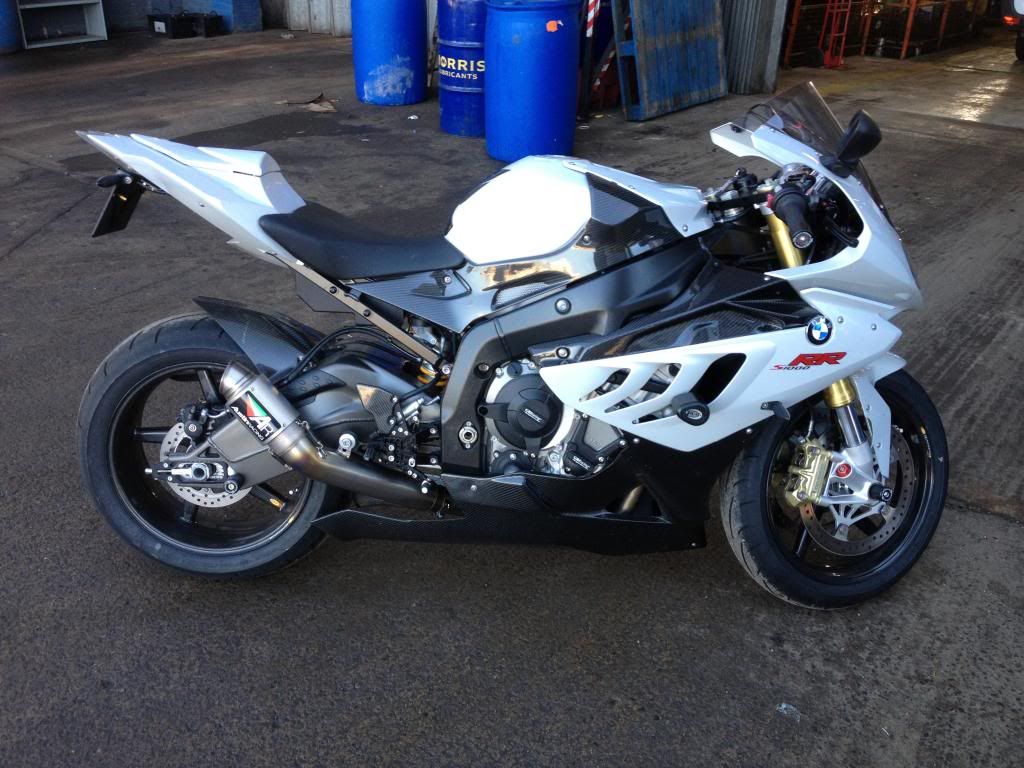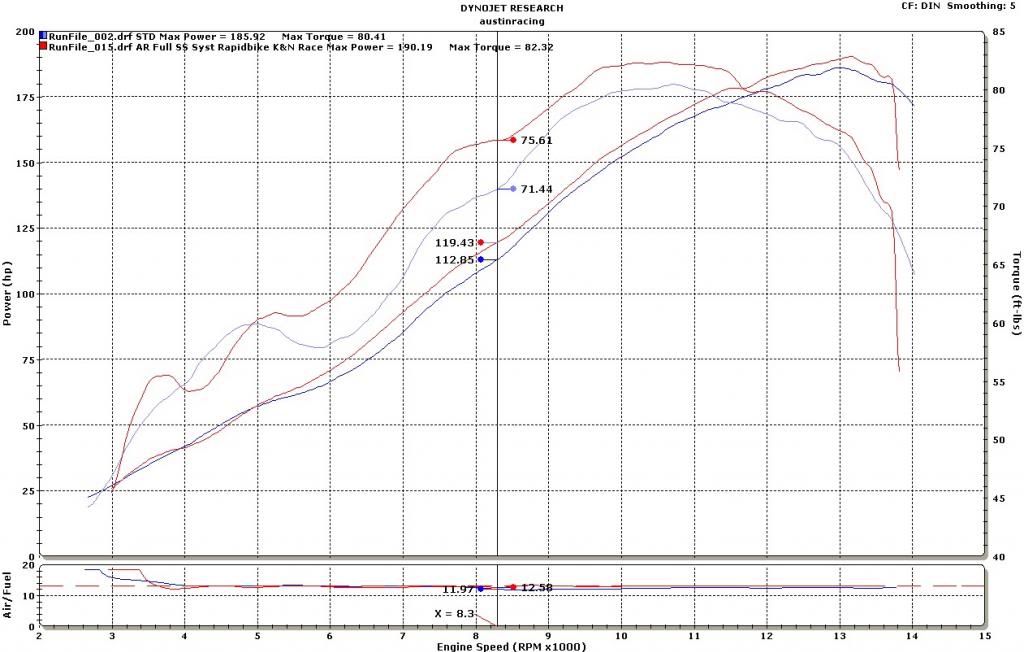 Sent from my iPhone using
Motorcycle.com App
I'm wondering, does the rapid bike take the stock shifter? So can we leave it connected to where it is. Or do we have to disconnect it and link it onto the RP module?
Posting Rules

You may not post new threads

You may not post replies

You may not post attachments

You may not edit your posts

---

HTML code is Off

---