Senior Member
Join Date: Mar 2012
Location: Las Vegas/Hawaii
Posts: 254
DanMoto De-Cat Pipe
---
Whats up guys,
As promised I bought the pipe and took pics..I figure I make a new thread in case in the future a new member wants to search this topic it will pop up, so we dont have soooo many threads about pics/info on this part..
The pipe came in to Las Vegas Post office this past Saturday. But I was out of my shop running errands and left a note for my post lady to slide it under the roll up door I left partially open...Well she didnt and just left a note. Tried to pick it up later that day but she didnt bring it back to the station yet... So this morning I went in to pick it up..I placed the order for this pipe July 9th, last monday. So shipping was pretty damn fast.
I will try to take some time out and install this today. When I do I will take pics and do a review on it. I also have his slip on, so I can review that as well. Today will probably be the only day I might have some spare time. I also have the Austin Racing Exhaust coming in by the end of the week, well that is what I was told. So for the cutting of the cat I will be following Rich@AR install instructions since his exhaust will be the end product on this bike.
Here are the pics I just took of the DanMoto De-Cat pipe. Initial thoughts are that it looks pretty darn good......FOR WHAT I PAID...Would I compare it to a full race mani, or lets say russian's fab work..NO WAY..But for what I picked it up for and its purpose I think its a bargain. Again this is just a initial observation. Big one is, will it line up properly.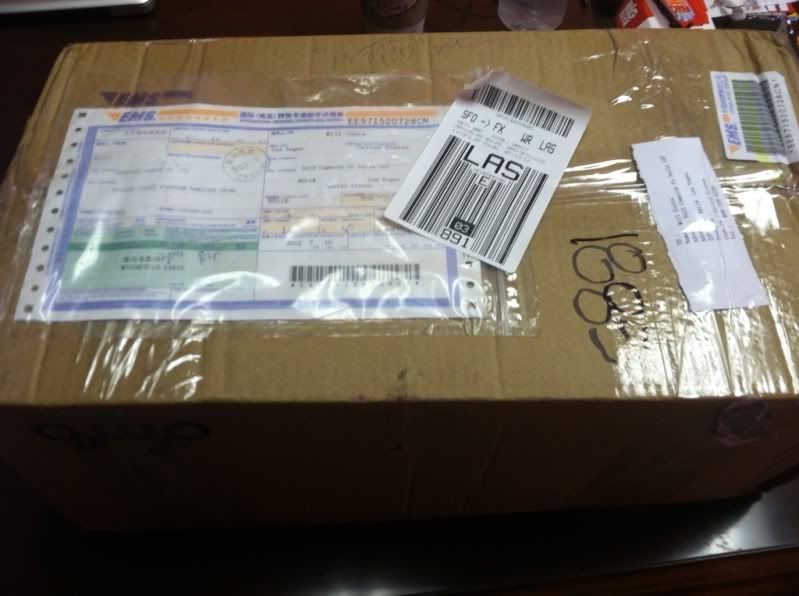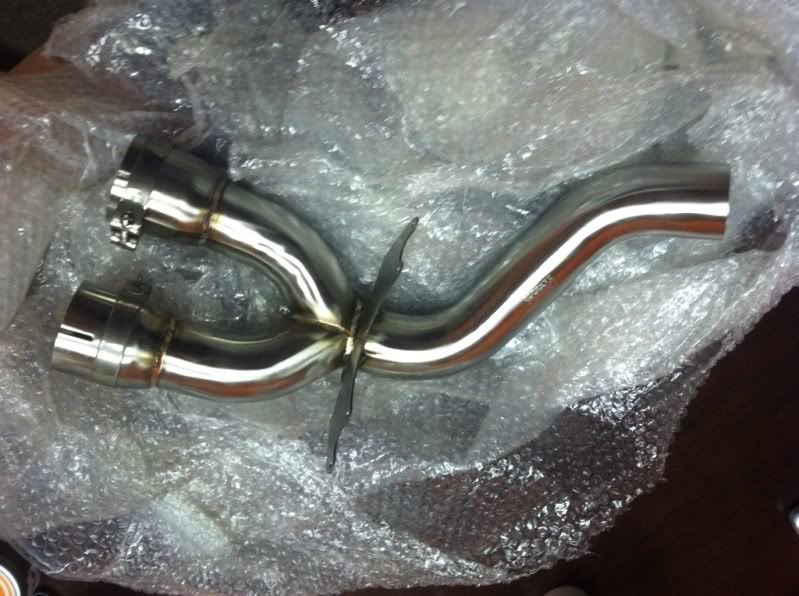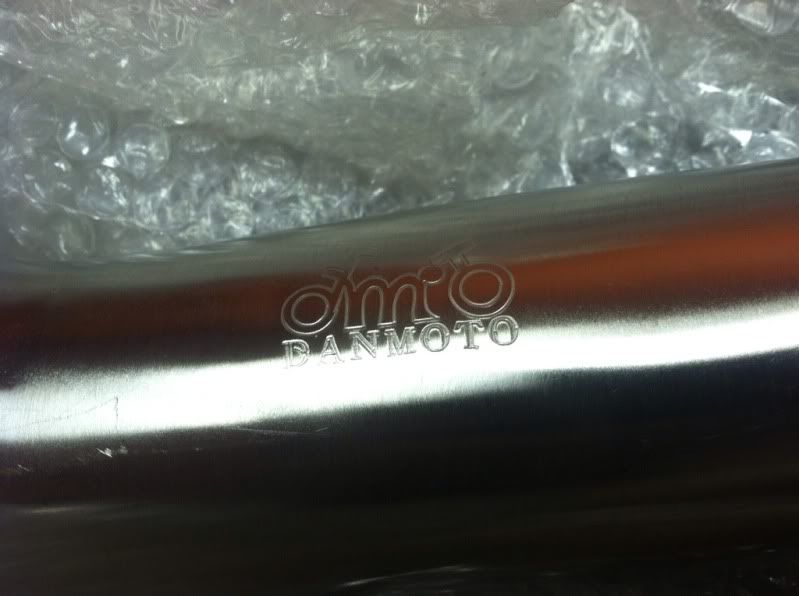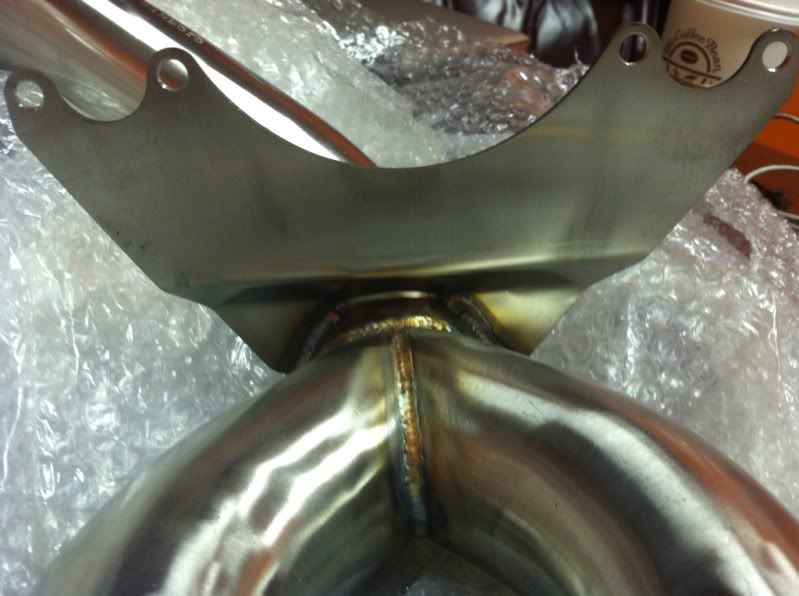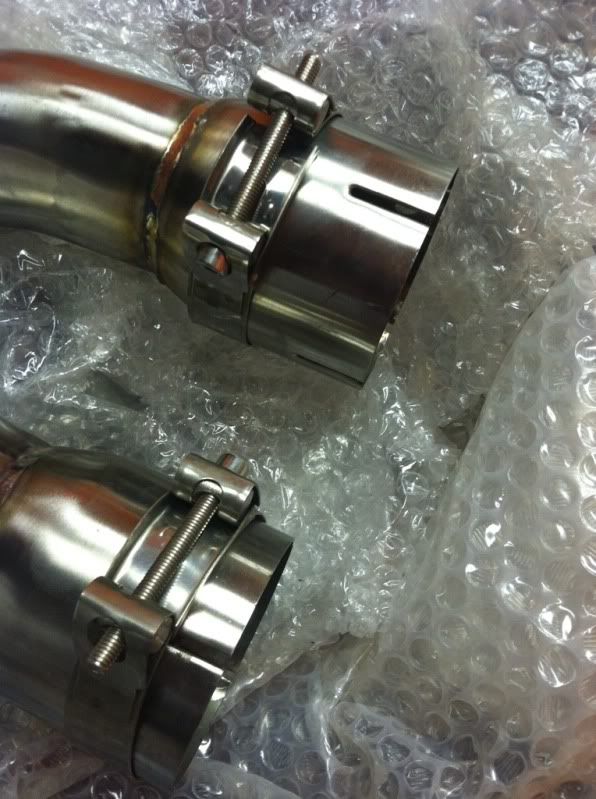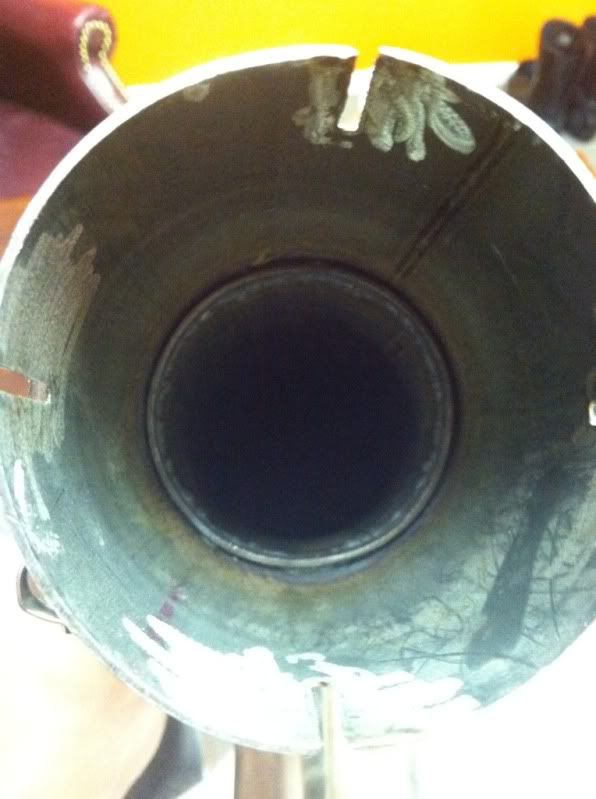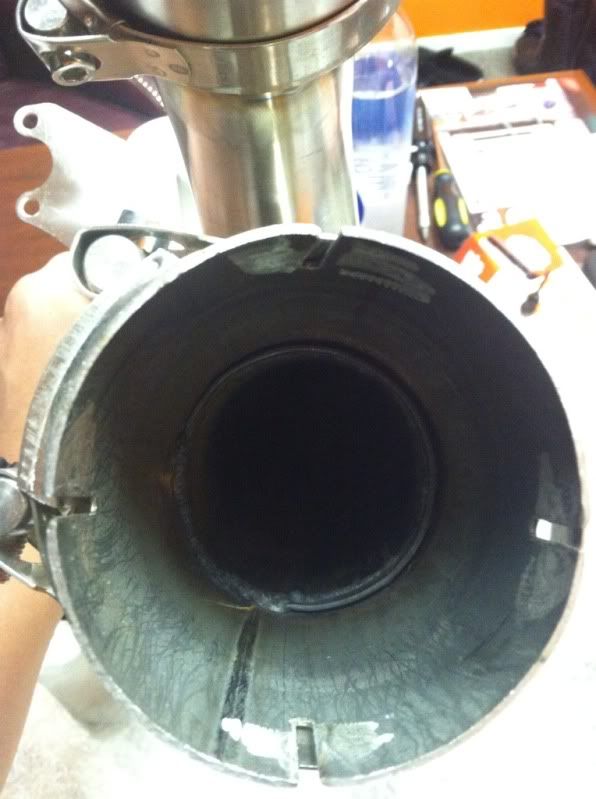 Senior Member
Join Date: Mar 2012
Location: Las Vegas/Hawaii
Posts: 254
Dammit!!! Mods can you please move this to the exhaust sub-forum. I apologize for posting this in the wrong one..Still need to wake up..
Thank you,
Will
So, how much was it? And was that price for you, or the standard price?
Senior Member
Join Date: Aug 2011
Location: Fort Wayne, IN
Posts: 244
Sweet! I ordered mine 2 days after you so hopefully it gets here soon! Let's us see some installed pics!!
Either of you two have a link? I get ebay back on a search, but cant seem to find this exact part.
Senior Member
Join Date: Nov 2010
Location: Dallas, TX
Posts: 136
Can you shine a light up the end and see what it looks like where the Y is? I am curious as to how much (if any) cross-sectional area is lost by that joint. I can't wait to see how it fits up with the can. $$$$????
Senior Member
Join Date: Feb 2012
Location: Amsterdam
Posts: 299
For the cost of it, its a bargain. Just make sure you get some heat-resistant (ceramic) grease for those clamps, and it'll come off when needed to in the future.
Ok...I finally found his site. Excellent price!
Senior Member
Join Date: Mar 2012
Location: Las Vegas/Hawaii
Posts: 254
OKay guys super sorry for the late response. Was busy yesterday and had some issues with the pipe, and today I was at the lake all day....

So...as I stated early that I was going to follow Richs (Austin Racing) install instructions since I will be getting his exhaust delivered at the end of the week....Well, DO NOT FOLLOW THOSE DIRECTIONS FOR THE PIPE!! DO NOT!! Since I was busy with customers and doing my exhaust in between. I didnt even take a second to look at the DM Y pipe and the stock exhaust before just jumping into Richs instructions and cut my stock cat off. Then when dry fitting the DM Y pipe I then realized that I was suppose to cut literally after the weld next to the Cat...Dammit!!!! So I am very sorry but I will not be able to truly install it. It installed now on my bike but not secure enough to ride around. But least my bike is ready for the AR set up, which it says it is on its way from New York as of today. :-)

DanMoto De-Cat Pip:

Pros-
Cheap ($137 shipped)
Quality is better then what the price reflects
It fits the Dan Moto Slip on, which would fit the stock exhaust as well
Losses a lot of weight cutting cat off
It makes the exhaust a lot louder with out the cat

Cons-
My Dumb@$$ doesnt look before cutting,lol
It was missing nuts for the mounting grommet brackets


So for the price I dont think you can go wrong. Just make sure you cut the right area. And expect the exhaust to be louder then stock. I think thats it. Im beat so if anyone has questions post up and tomorrow when I get to the shop Ill try my best to answer them.

Aloha,
Will
Member
Join Date: Mar 2012
Location: Perth, West Australia
Posts: 40
Good enuff...ordered mine too
Posting Rules

You may not post new threads

You may not post replies

You may not post attachments

You may not edit your posts

---

HTML code is Off

---