Member
Join Date: Aug 2010
Location: NorCal
Posts: 61
Junior Member
Join Date: Apr 2012
Posts: 19
Pitbull
---
I like the PB with the forward handle. No worries about dropping the bike because you can hold onto the clip on or seat while raising or lowering the bike.
Senior Member
Join Date: Mar 2012
Location: West of Los angeles
Posts: 359
I've been using pit-bull stands for the last 6 years. I don't have a single complaint.
Junior Member
Join Date: Jul 2012
Location: Jacksonville, FL
Posts: 24
Pit Bull all the way !! I have had 4 of them and they are worth the money. I currently have the forward-rear stand and no complaints.
Member
Join Date: May 2011
Location: Murrieta, CA
Posts: 68
That's good to know. But the stand is very nice, I can practically drop it with my pinky.
---
2015 BMW S1000rr
2011 BMW S1000rr
2011 CRF 450r
2007 CBR 600rr
2002 KLX300R
Got my Lockhart Phillips stands today. Wow, gotta say they are awesome. More like furniture then a tool. Light and VERY solid and much cheaper then the Pitbulls. No way the bike can get off these without my permission. I got the slider version and I'm still up in the air if I'm going to put any on so for now a grade 8 cap screw works to lift the back end. Finally I can get my chain lubed the way I like and get those wheels sparkling
Pics are cellphone crappy weather quality.
I got silver spools and the handle forward pit bull stand today. I must admit, I was nervous getting it sized and set and then singlehandedly jacking my bike up. I felt like I was one small misstep from a royal f**kup.
But it went great and I shall use the same caution in the future. Solid. I dig the quality and the engineering of this stand.
I did raise the arms a few CMs higher after these pics for better rear wheel clearance.
Mark
Sent from my iPhone using
Motorcycle.com Free App
Member
Join Date: Oct 2012
Posts: 30
Here's a quick study in economics.
You can buy front and rear stands from Company X for $150. You eventually realize that Pit Bull stands are better and pay $360 for the Pit Bull stands.
For whatever reason, you decide you don't need stands anymore (quit riding, bought a Harley, etc.). You sell your stands. You get a quick $250 for your Pit Bull stands. Meanwhile, no one wants your stands from Company X, and you get to deal with people on Craigslist offering to trade you a used muffler off their 96 civic.
Or you can just buy Pit Bulls right from the beginning.
In the end (assuming no failures with your Company X stands), which ones cost you more?
This is my choice on stands: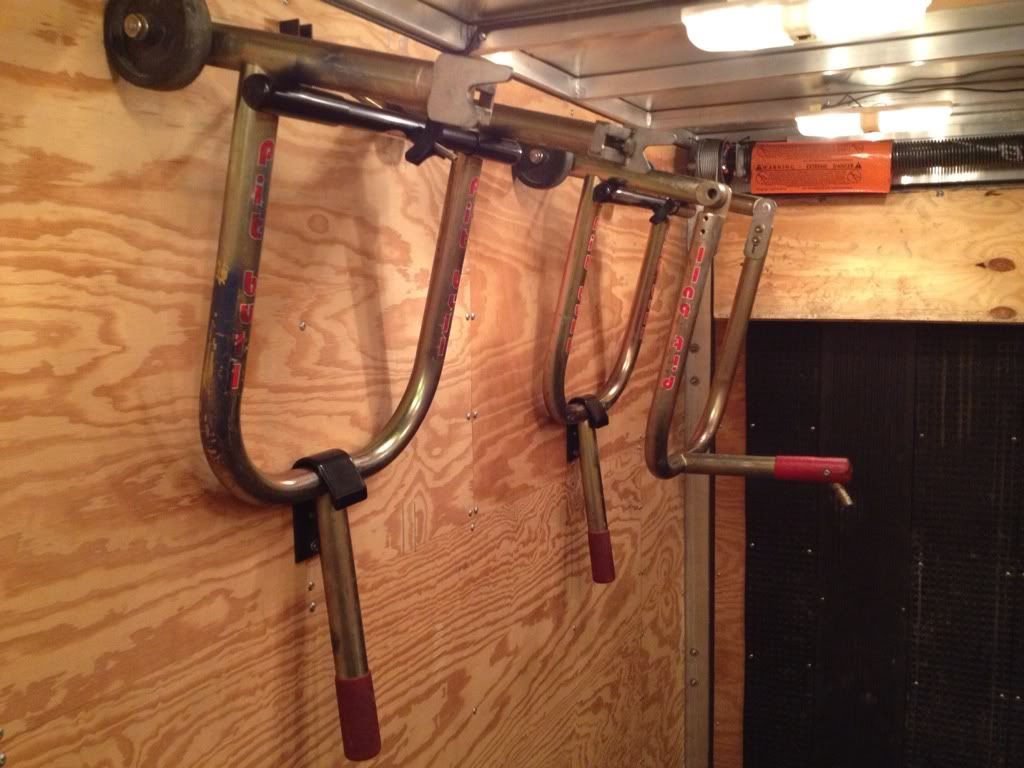 ---
Last edited by Tony216; 11-19-2012 at

07:01 AM

.
Senior Member
Join Date: Apr 2010
Posts: 292
Posting Rules

You may not post new threads

You may not post replies

You may not post attachments

You may not edit your posts

---

HTML code is Off

---